Cloth Doll Making > 1/2 girl doll > Legs and hips
Girl doll Legs and hips
Same as tall boy's legs. But thighs are separated.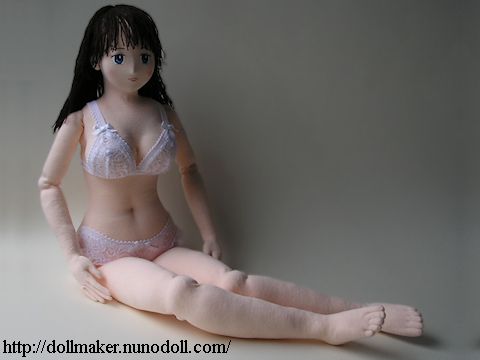 Ads.
Leg making
Sew the legs.



Turn inside out.
Stuff polyester fiberfill.
Make the knees.
Joint them with a thick thread.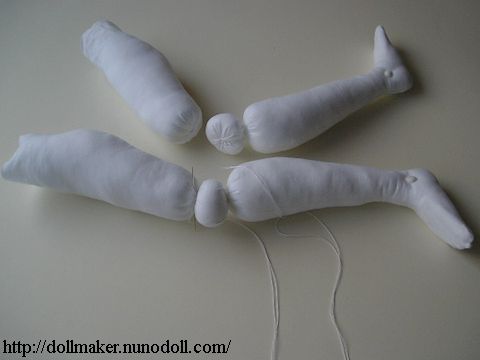 Sew stretch fabric.
Cover the leg.
Stitch the toes (you may omit).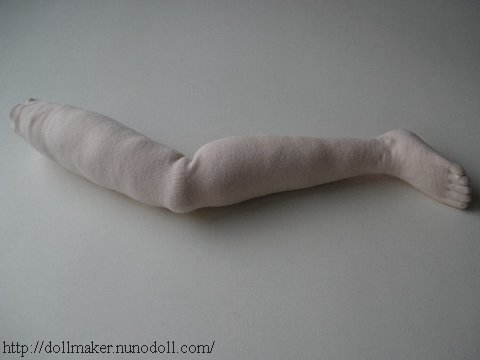 Stitch the base of leg to the belly.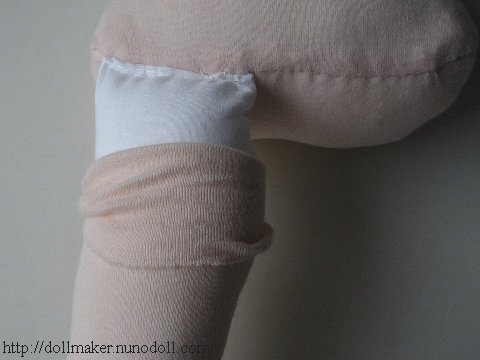 Sew the cover with ladder stitch.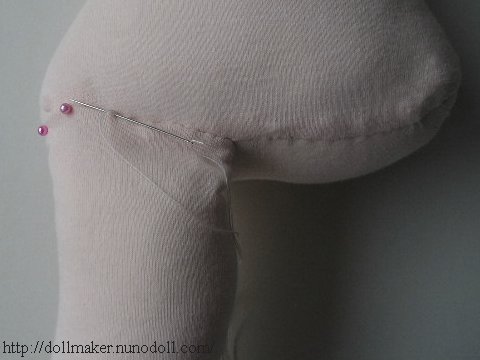 Ads.
Hips and navel
Make a valley and navel with a thick thread.
Stitch the thread several times.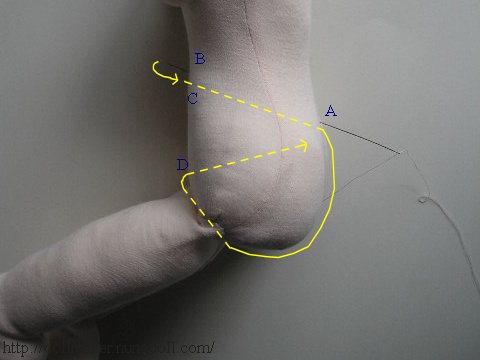 Front.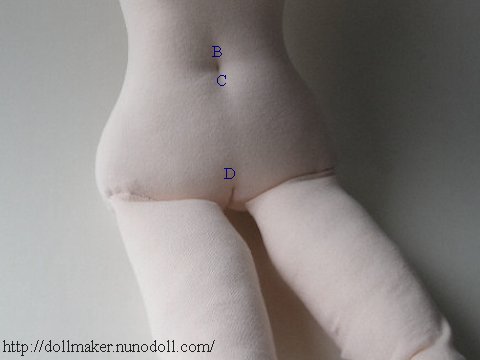 Back.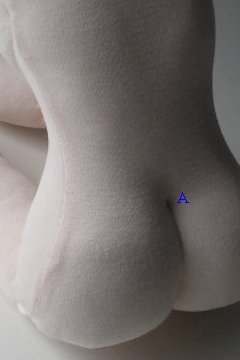 Cloth Doll Making
How to make dolls.
---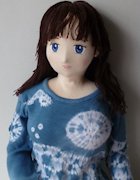 1/2 girl doll making
Basic doll
Tall boy doll
Kimono doll
Mermaid merman
Nekomimi doll
Life-size baby doll
Mini doll
Clown pouch
Little Red Hood
Fashion doll
Anime dolls
Christmas dolls
Stuffed toys
---
Boy Dolls
Sewing
Nuno Life
Advertisements