Cloth Doll Making > Basic doll
Basic doll
Soft cloth dol in simple clothes. 80 centimeters.
Doll's details.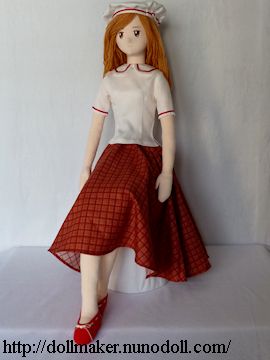 Ads

This doll is the base of my dolls.
You may want to make Nekomimi doll, 1/2 girl doll, tall boy doll, or life-size baby doll.
Before making them, you should see the process of this doll.
And you will understand quick and easily.
Instructions
Basic doll is an upgrade of "Big girl doll" which was released in 2000.

I've put digest of big girl. ->> Big girl doll making
If you prefer her, download them.
I'm bound to delete these pages sooner or later.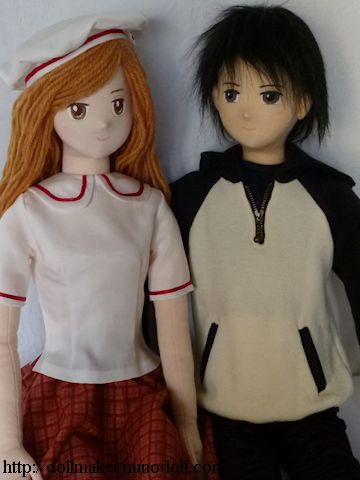 Boy doll





Why not make decorative dress for her?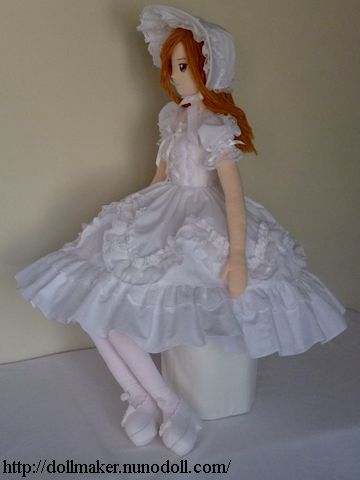 Lolita style.



Cloth Doll Making
How to make dolls
---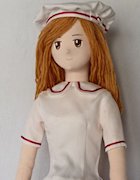 Basic girl doll
Nekomimi doll
Life-size baby doll
1/2 girl doll
Tall boy doll
Kimono doll
Mermaid merman
Little Red Hood
Clown pouch
Mini doll
Fashion doll
Goth-loli doll
Anime dolls
Christmas dolls
Stuffed toys
Advertisements
Links
Basic doll making > Girl doll