Cloth Doll Making > Stuffed toys > Pig
Stuffed pig
Pig of pink felt.
Height : 12.5 cm, length : 18 cm, girth : 34 cm.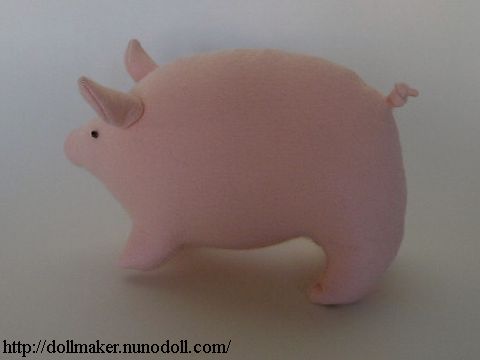 Materials
Felt cloth (40cm × 40cm).
Beads or small buttons for eyes. You may use an embroidery thread.
Polyester fiberfill.
Any fabric can be used.
Examples. Pink felt, white fleece, off-white imitation suede.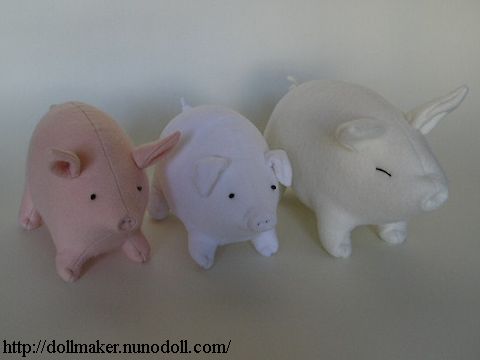 Patterns
Print Pattern out on A4 paper.
Set the margin of paper small.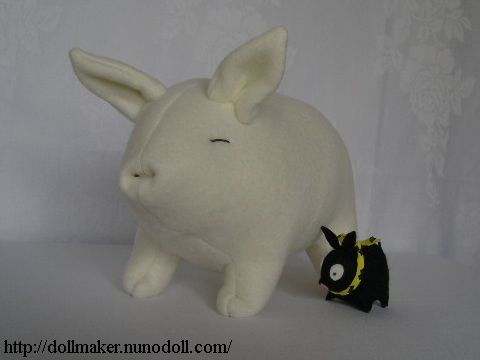 Instruction
Various stuffed toys