Cloth Doll Making > Stuffed toys > Panda pouch
Panda pouch
Stuffed giant panda. Its body is a pouch.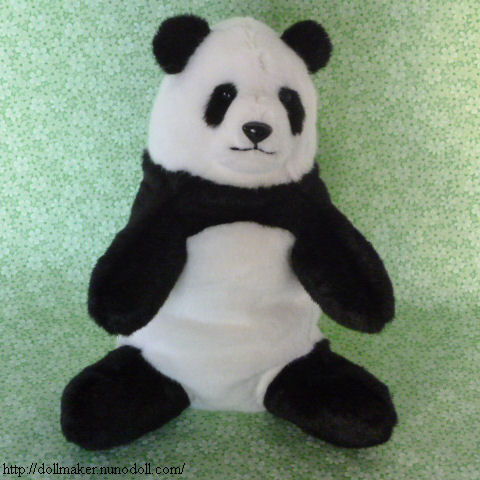 Ads

Height 26 centimeters.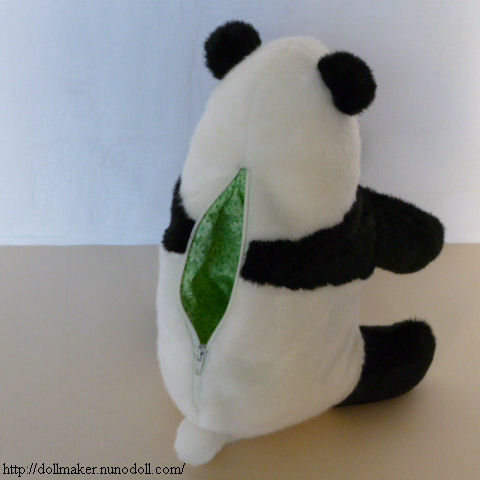 Patterns
Print Patterns out on A4 paper.
Materials
Furry fabric (short hair).
Eyes (0.7 - 1cm).
Nose (1.6 - 2cm).
Polyester fiberfill.
Fastener (20cm).
Cloth for inside pouch.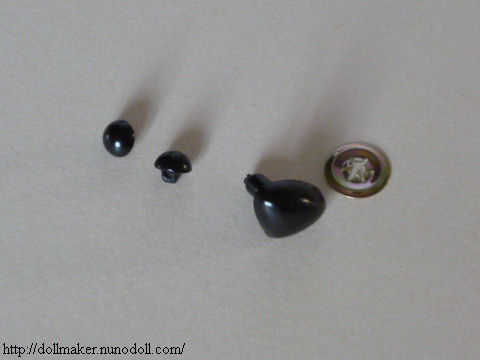 Eyes and nose.
Cutting
Cut fabric with seam allowance (0.6 - 0.7 centimeters).
But the patch around the eye doesn't need seam allowance.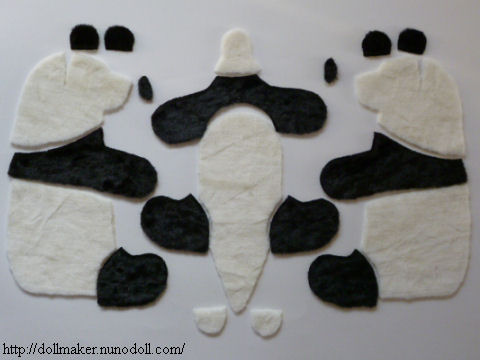 Sponsored links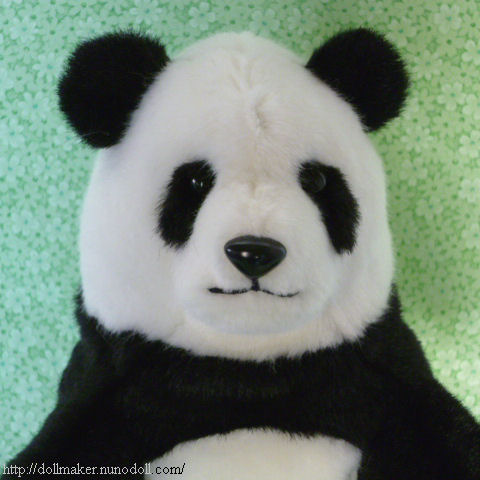 How to make
Sponsored links

You can omit a fastener. Then it becomes simple fat panda.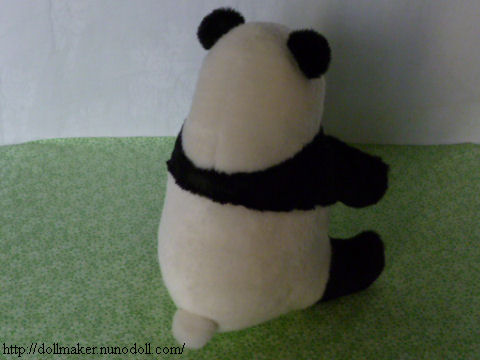 Cloth Doll Making
How to make dolls
---
Sponsored links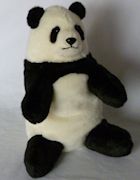 Stuffed toy making
Doll making
---
Boy Dolls
Stuffed animal gallery
Sewing
Nuno Life