Cloth Doll Making > Stuffed toys > Dachshund > Finish
Stuffed Dachshund Finish
Long haired Miniature Dachshund. Trimming is important.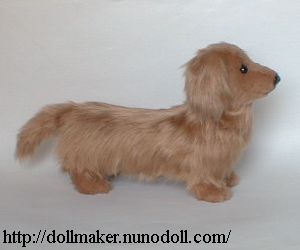 Ads.
Stuffing
Stuff polyester fiberfill in the body.
The muzzle is hard, the trunk is rather soft.
Sew the opening with a thick thread.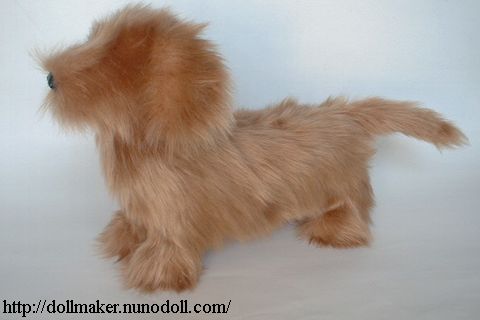 Ads.
Trimming of face
Cut the hair of the face.
Mark the point of eye.
Stitch the mouth line with an embroidery thread.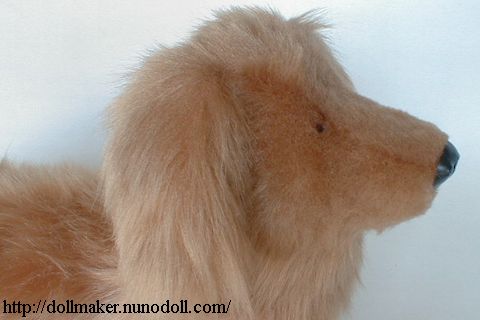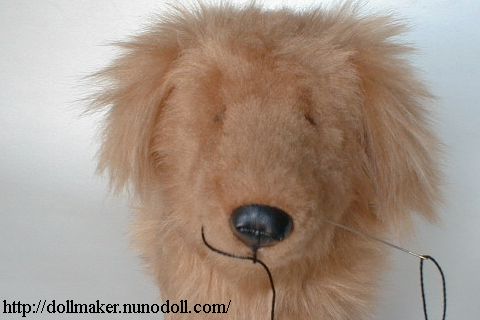 Attach the eyes.
The end of the thread is hidden by the ear.
Paint around of eyes and mouth with felt-tip pen.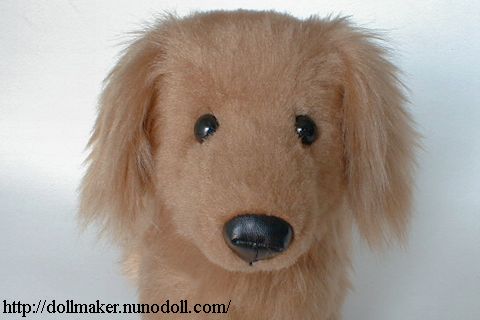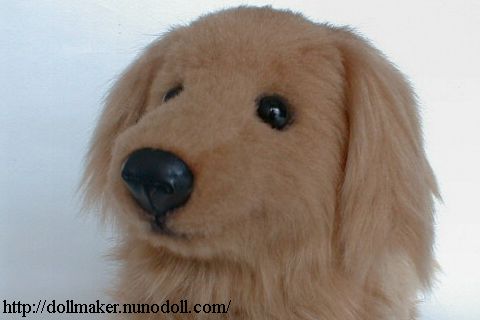 Finish
Cut the hair of the legs.
Sew the paw with a thick thread (you may omit).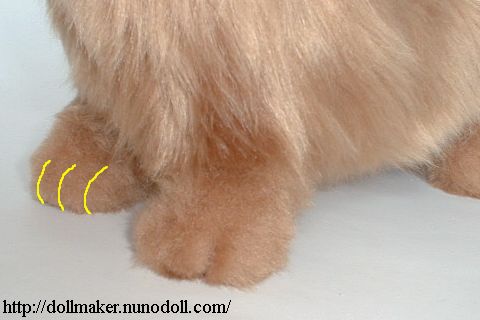 Brush the coat.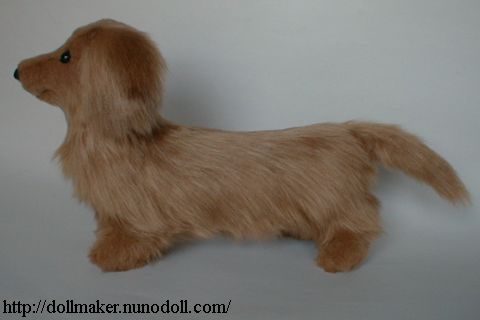 Pattern and instruction
Ads.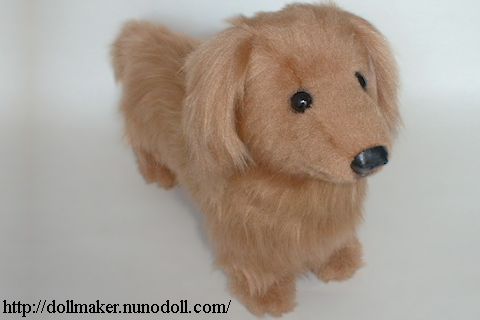 Cloth Doll Making
How to make dolls.
---
Ads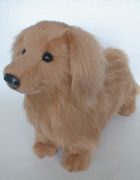 Stuffed toy making
Doll making
---
Boy Dolls
Sewing
Nuno Life