Cloth Doll Making » Stuffed toys » Dachshund
Stuffed Dachshund
Life-size stuffed dog. Long-haired Miniature Dachshund.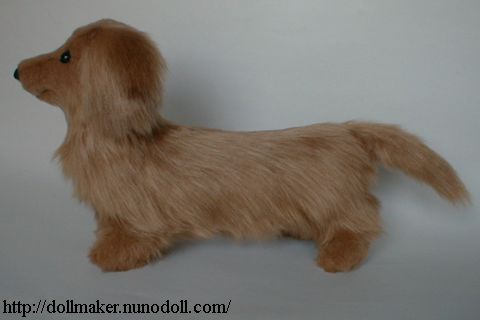 You can make one by your hand.
Height 17cm (toe to shoulder), 28cm (toe to crown).
Length (breast to hips) 34cm.
Breast 37cm. Weight 400 grams.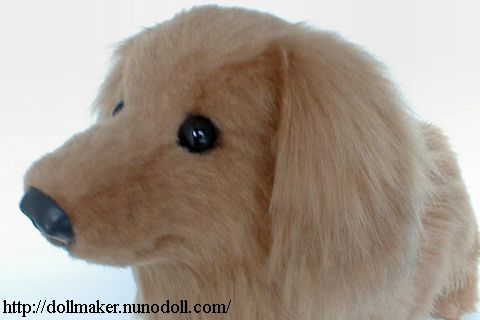 Materials
Fur fabric.
Thin cloth (for inside ears).
Imitation leather or felt cloth (for nose).
Plastic or glass eyes. 1.2 - 1.6 centimeters.
Polyester fiberfill.
Thick thread (for mouth and toe).
Pattern
Print Pattern out on A4 paper.
The margin of paper should be small.
Each pattern is displayed in another window.
The window is always the same.
Instructions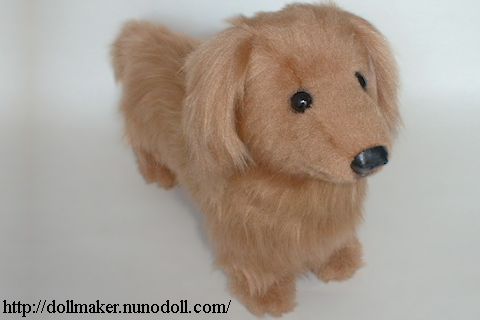 Cloth Doll Making
How to make dolls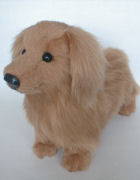 Stuffed toy making
Privacy policy
Stuffed dogs gallery
Scottish deerhound / Border collie / Borzoi
Newfoundland / Afghan hound / Great Pyrenees
Labrador retriever / Golden retriever
Pembroke Welsh Corgi / Toy Poodle
Papillon / Kishu dog / Chihuahua