Cloth Doll Making » Stuffed toys » Fawn
Stuffed fawn
How to make stuffed fawn. 20 centimeter in height.
This is Japanese deer (Shika).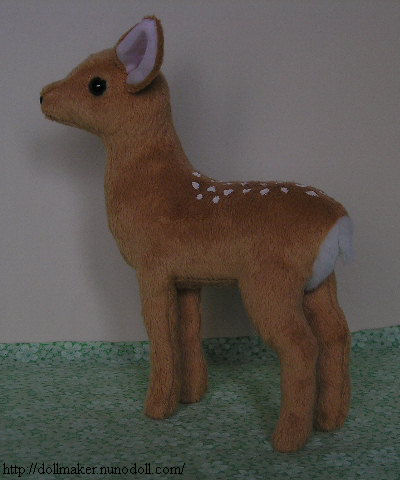 Materials
Short haired fur fabric for body.
Fur fabric for hips and tail.
Thin cloth for inside ear.
Eyes (0.9 - 1.2 centimeters).
Polyester fiberfill.
Patterns
Print out the pattern on A4 paper.
Set the margin of paper less.
Instructions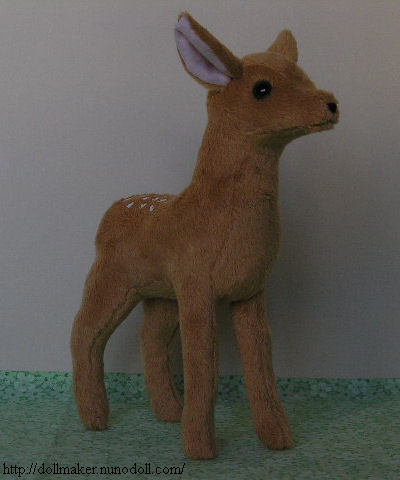 Trial works.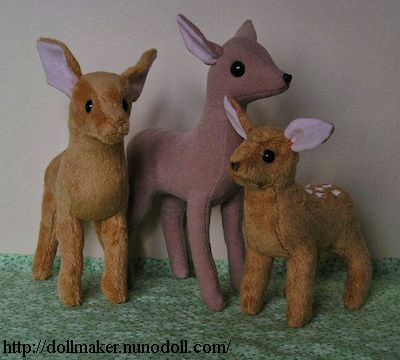 Cloth Doll Making
How to make dolls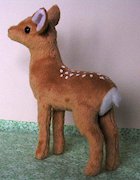 Stuffed toy making