Cloth Doll Making » Stuffed toys » Japanese dog
Japanese dog
This is a typical Japanese dog like Kishu dog which I made past.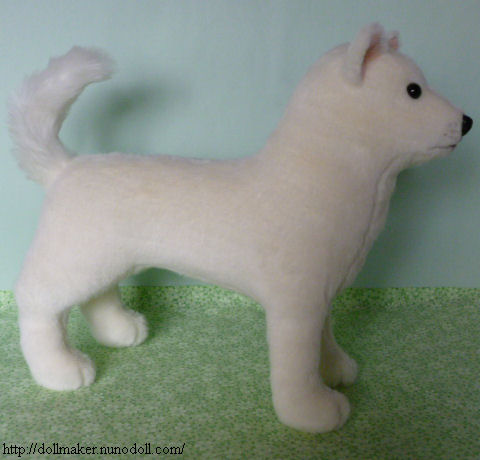 Height 27cm, length 25cm, breast 30cm, tail 13cm.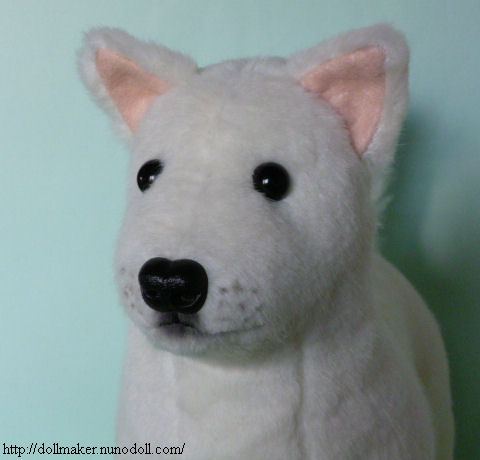 Materials
Short-haired fur fabric.
Fur fabric for the tail (longer than the body a little).
Cloth for the inside ears.
Polyester fiberfill.
Eyes. 1 - 1.3 centimeters.
Thick thread for mouth.
Nose or thick thread.
Pattern
Print Pattern out on A4 paper.
Most Japanese dogs have similar shape.
You can apply this pattern to Kishu, Shiba, Akita, Hokkaido, and so on.
Cutting
Add seam allowance (0.5cm).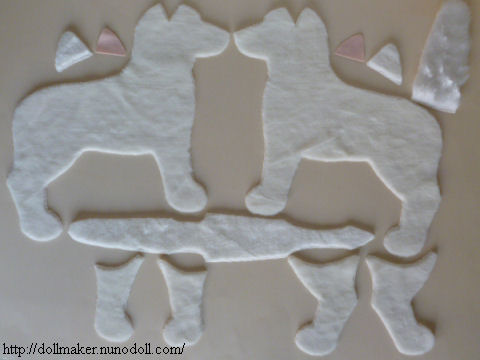 Instructions
Standing tail.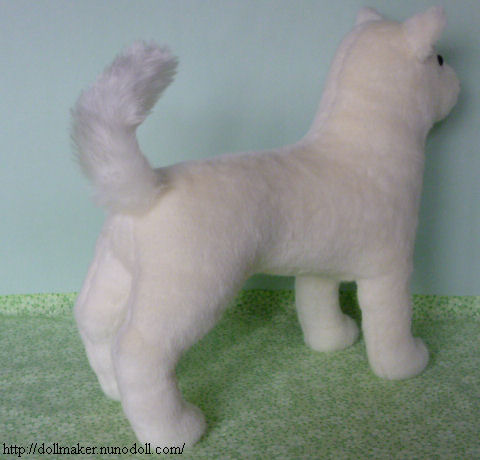 Cloth Doll Making
How to make dolls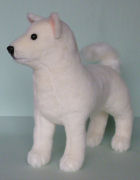 Stuffed toy making
Privacy policy
Mini dogs making
Belgian shepherd dog / Golden retriever
Dalmatian / Bull terrier
Jack Russell Terrier / Mini Shiba