Cloth Doll Making » Stuffed toys » Bicolor cat
Bicolor cat
Stuffed white cat whose head and hips are black.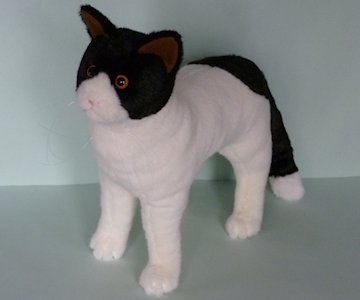 Height (toe to crown, except ears) is 30cm.
Length (breast to hip) 28cm. Tail 21cm.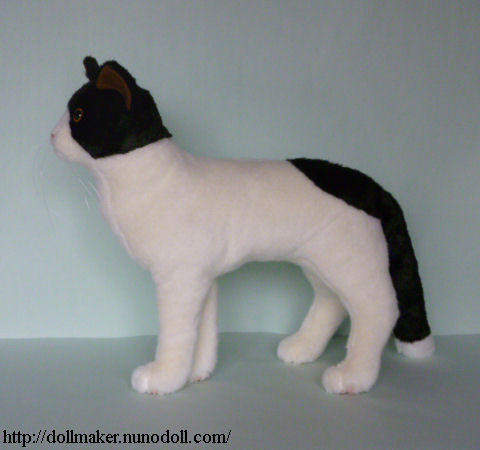 Materials
Fur fabric.
Felt for pads and inside ears.
Eyes. I used 1.35cm plastic eyes.
Polyester fiberfill.
Thick thread.
Gut for whiskers.
Wire.
Patterns
When printing, set the margin of paper least.
Instructions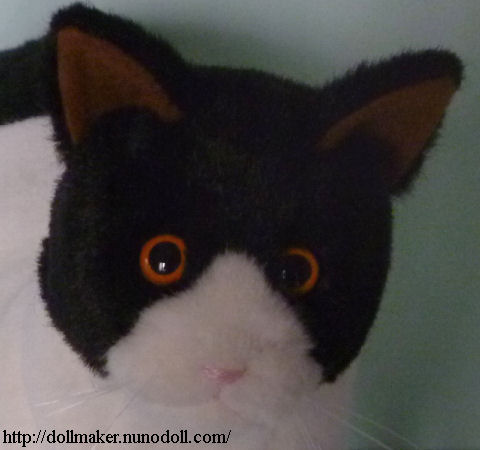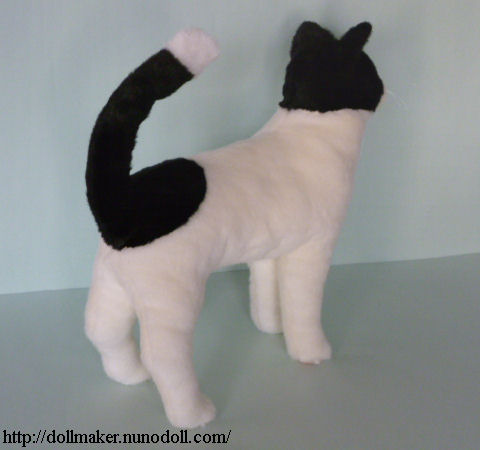 There is a wire in the tail.
Cloth Doll Making
How to make dolls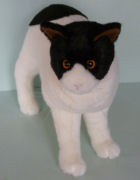 Stuffed toy making
Privacy policy