Cloth Doll Making » Stuffed toys » Japanese dog » Stuffing
Japanese dog / Stuffing
If you don't use ready-made nose, embroider its nose.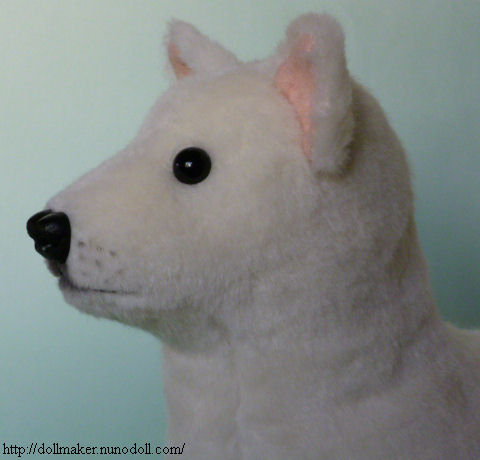 Stuff
Stuff polyester fiberfill in the head and the body.
Close the opening (L-K) with ladder stitch.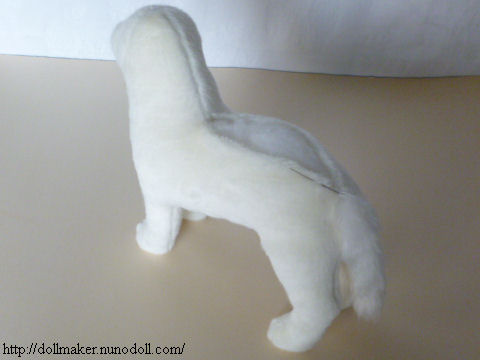 Stitch the toe (same as Dachshund's paw).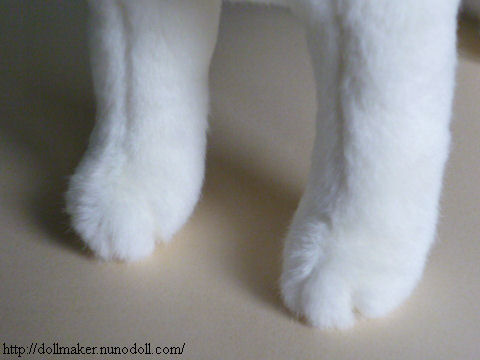 Face
Stitch the mouse with a thick thread.
Attach the eyes and the nose.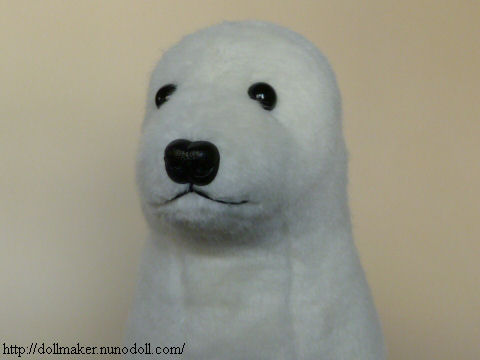 Sew the ears and turn inside out. Close the opening.
Stitch the ears with ladder stitch.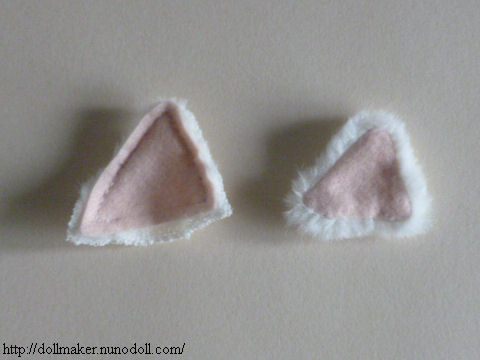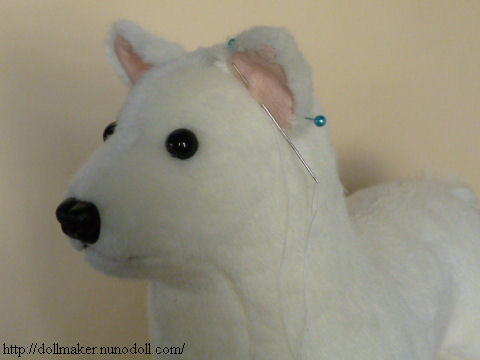 Color around the mouth with eye shadow. Paint small spots on the cheek with a felt-tip pen.
You can omit.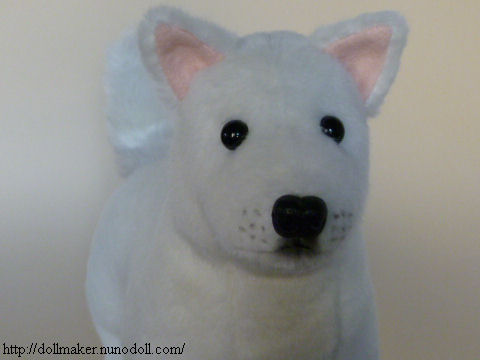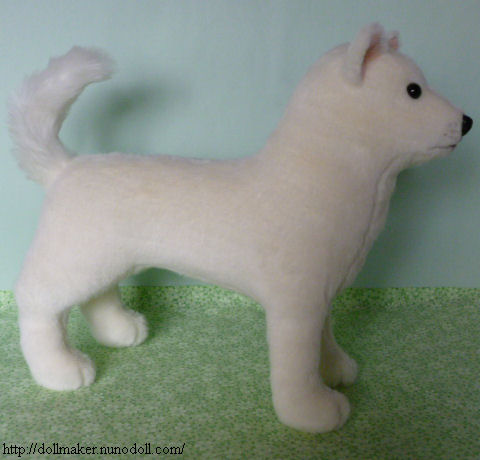 Pattern and instruction
Eyes
This is an almond-eyed dog. I used felt under the eye.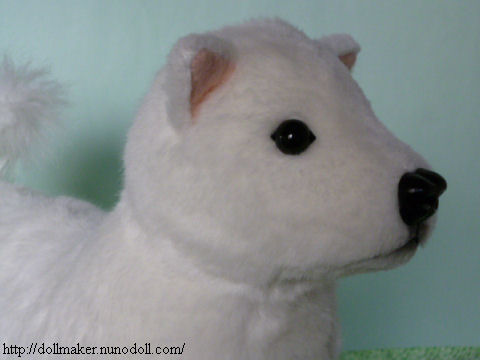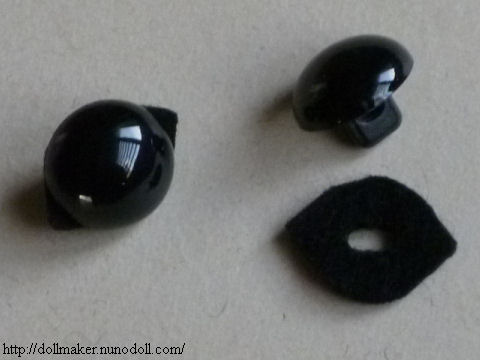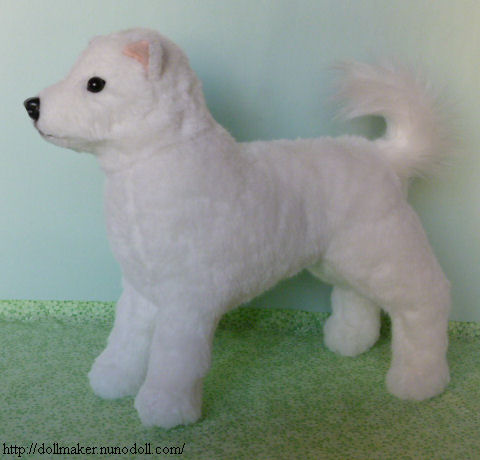 Cloth Doll Making
How to make dolls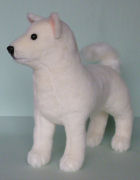 Stuffed toy making
Privacy policy