Cloth Doll Making » Stuffed toys » Ragdoll Kitten » Body
Ragdoll Kitten Body Making
Stuff fiberfill in the opening of the belly.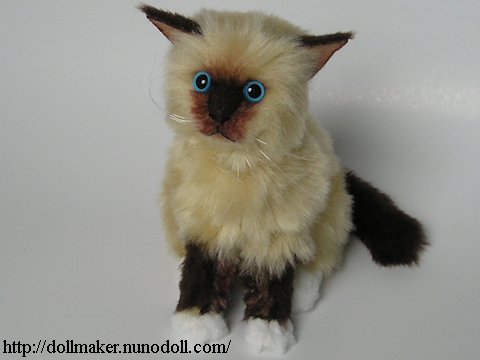 Cutting
Cut the parts with seam allowance.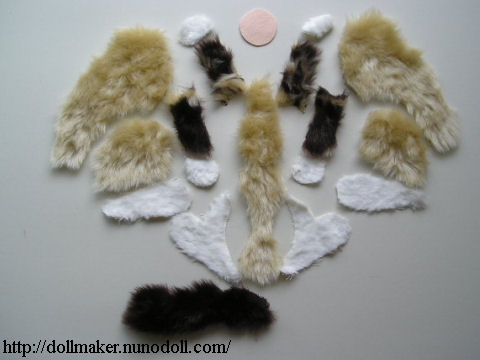 Sewing
Sew the paw to the forefoot. (u-t, s-r)
Sew the inside feet to the belly. (l-m, n-o)
Sew the dart of the hind foot. (x-y)
Sew the hind foot to the body. (n-q-o)
Sew the forefoot to the body. (l-m)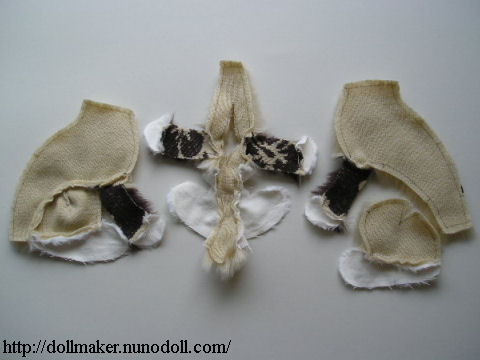 Sew up the back. (j-p)
Sew the belly to the body. (k-l-u-t-m-n-s-o-p-o-...-k)
Make a small hole in the felt of the neck. Sew it to the body. (i-k-j)
Turn the body inside out.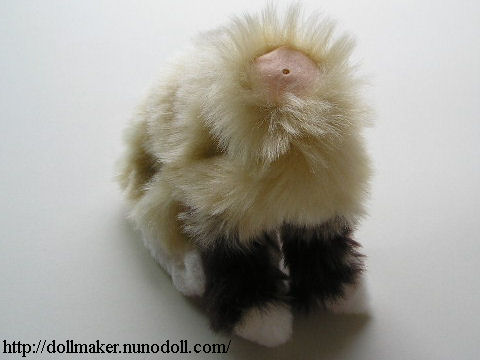 Fold the tail and sew it. Turn inside out.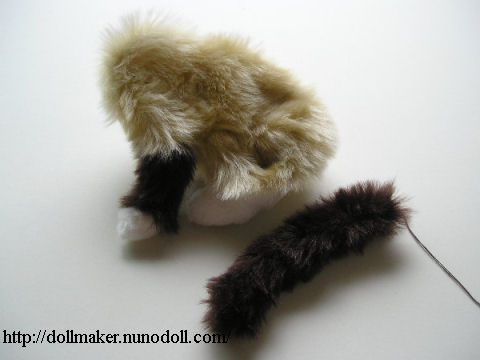 Set and stuff
Insert the projection of the joint of the head into the felt of the body.
Set the washer and stopper of the joint on the inside of the body.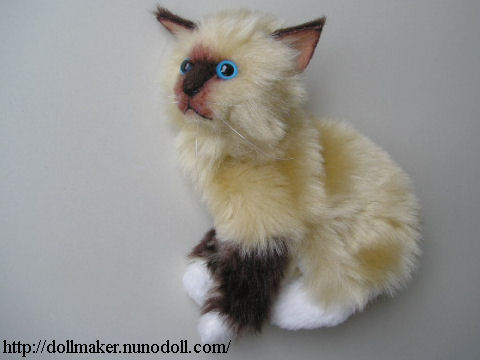 Stuff fiberfill in the body and feet.
Close the opening with ladder stitch. (v-w)
Finish
Trim hair of the legs.
Stitch the tail to the hip.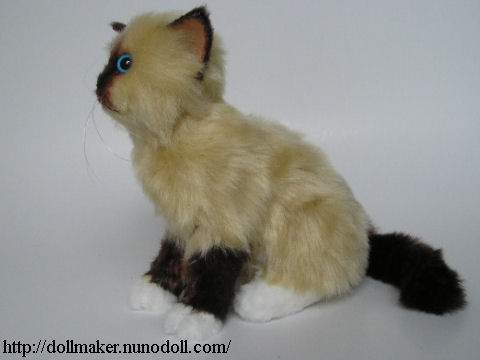 Pattern and instructions
Ragdoll kitten / Body making
Afterwards, I trimmed hair of the head.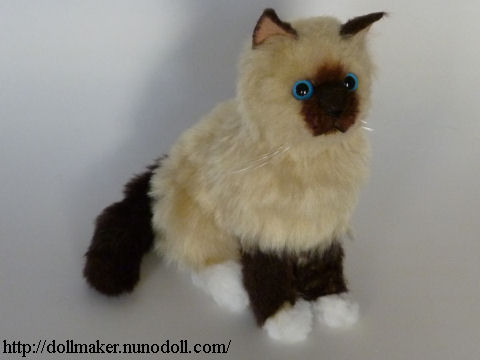 Cloth Doll Making
How to make dolls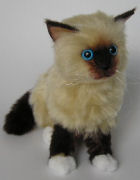 Stuffed toy making
Privacy policy