Cloth Doll Making » Stuffed toys » Fawn » Sewing
Fawn / Sewing
Deer's tail is small. You can omit it if you think it's difficult.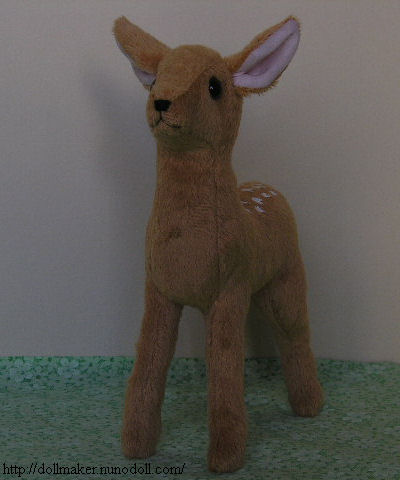 Cutting
Put patterns on fabric. Be careful about direction of fur.
Draw the outline.
Add seam allowance of 0.5 centimeters.
Only the tail doesn't need seam allowance.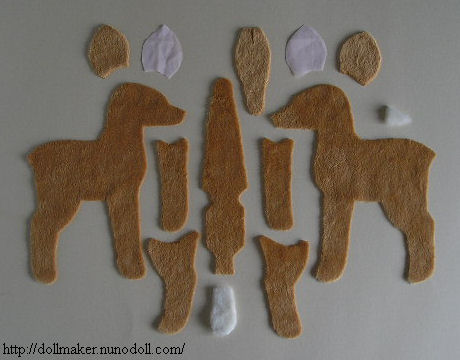 Sewing
Sew the hip to the belly. (J - J)
Sew inside legs to the belly. (M - L, I - K)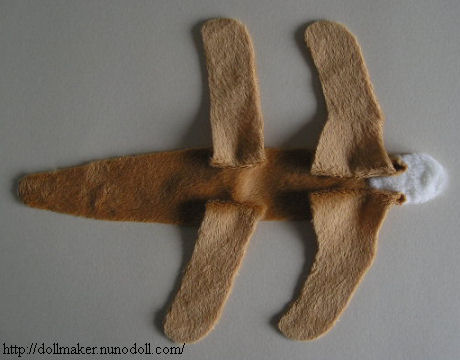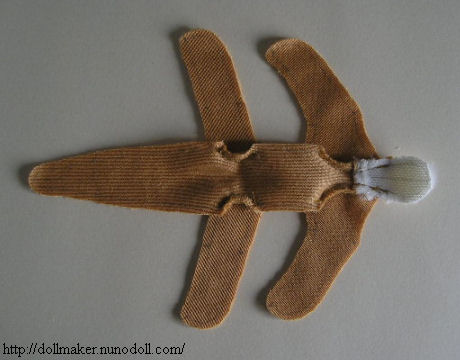 Sew the dart of the head (C - D).
Sew under the nose (A - O).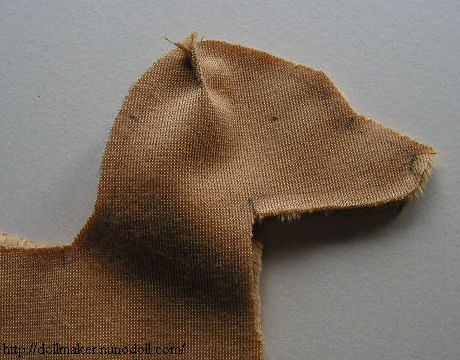 Sew the crown to the head (E - C - B - A - B - C - E).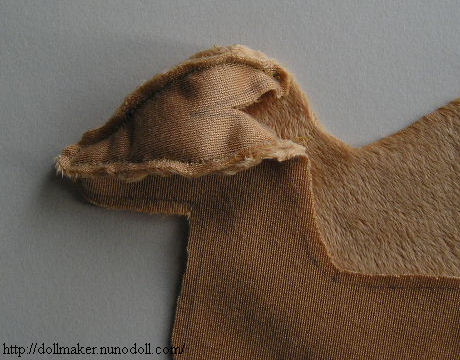 Fold the tail and overcast both hems together.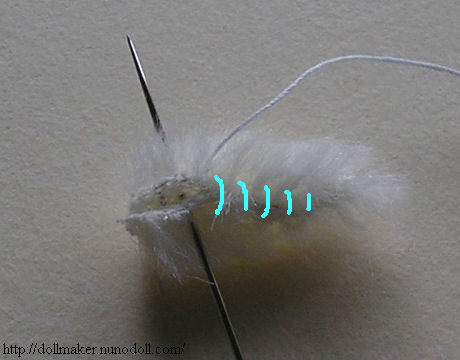 Sew up the top of the head to the hip (P - E - F - G - H).
Sew the belly to the body.
When sewing, put the tail into the hips and sew together.
Don't sew one side of the belly as the opening (L - K).
If you think this opening is too short, unsew the back instead (F - G).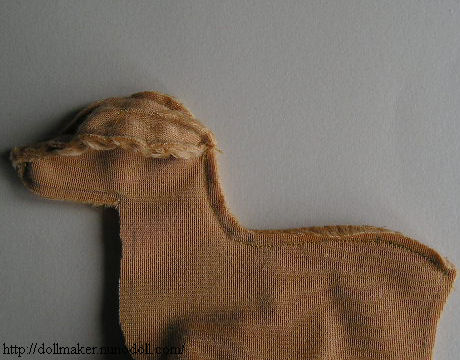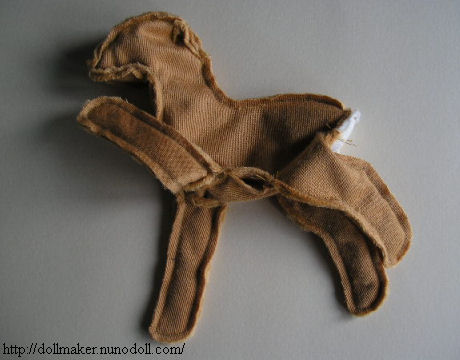 Turn inside out.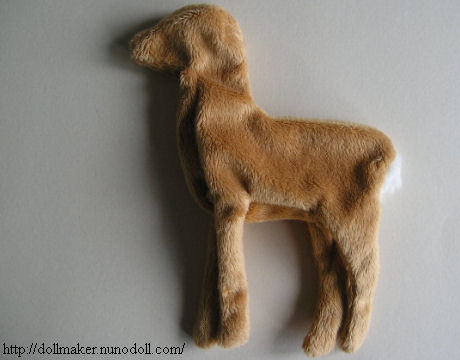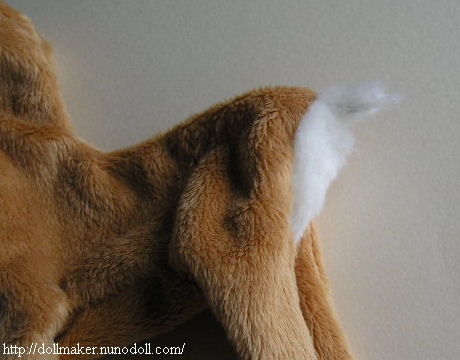 Sew the ears. Turn them inside out.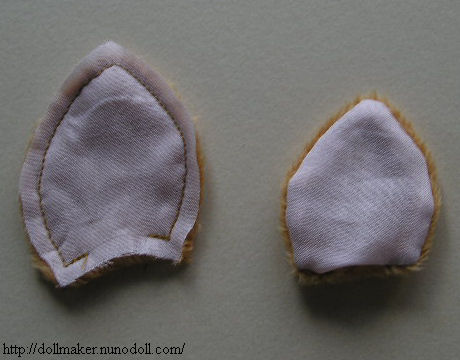 Pattern and stuffing
Cloth Doll Making
How to make dolls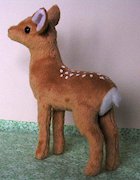 Stuffed toy making