Cloth Doll Making » Stuffed toys » Fawn » Stuffing
Fawn / Stuff and finish
You may put the wires in the legs. Then it stands stably.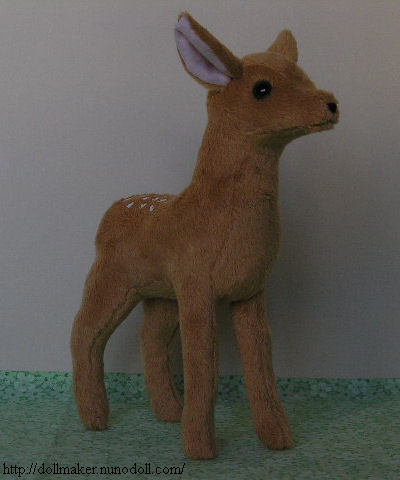 Stuffing
Put polyester fiberfill in the body.
Close the opening with ladder stitch.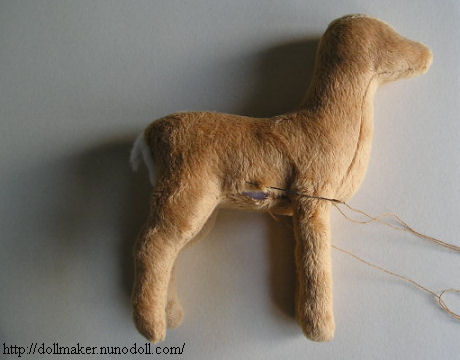 Embroider the nose (satin stitch) and the mouth line with a thick thread.
Attach the eyes.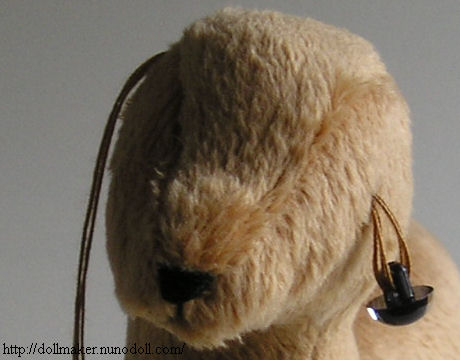 Close the opening of the ear and sew it to the head with ladder stitch.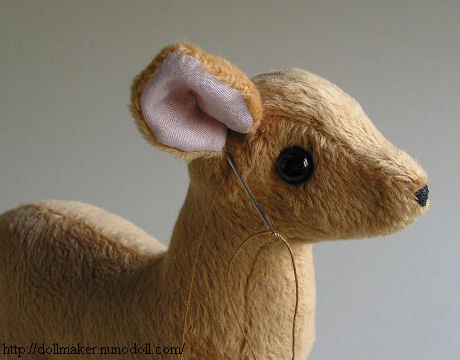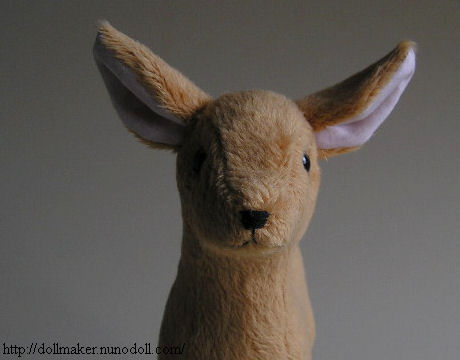 Finish
Paint spots of the back with acrylic.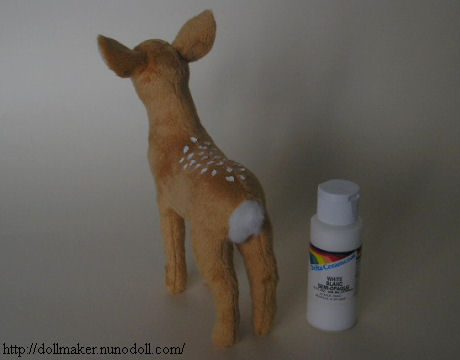 I use Delta Ceramcoat.
Another fawn (made with the same pattern)
The material is imitation suede cloth, not fur fabric.
I used plastic nose (ready-made).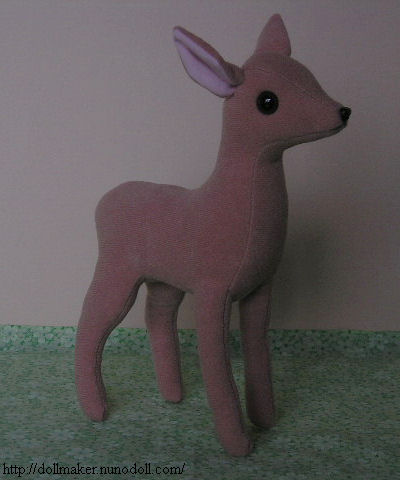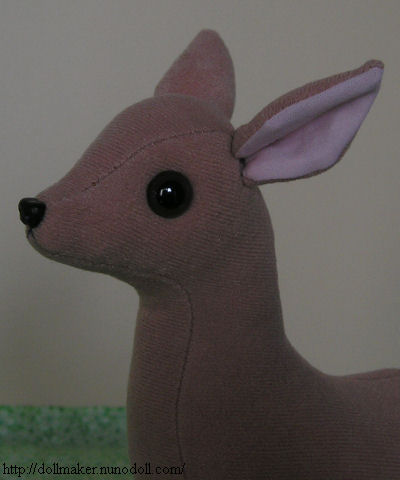 Pattern and sewing
Cloth Doll Making
How to make dolls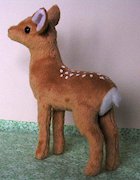 Stuffed toy making