Cloth Doll Making » Stuffed toys » Leopard » Head
Leopard head making
It may be better to handsew (small back stitch).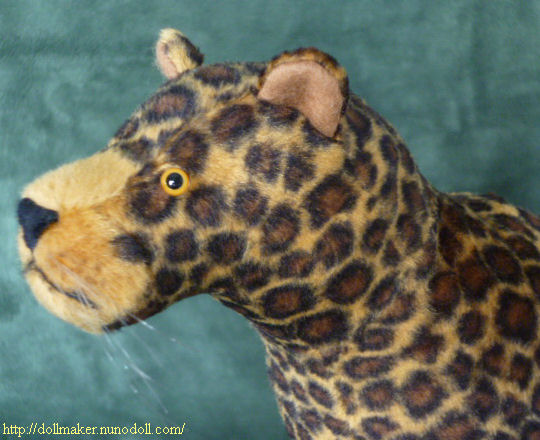 Sew the head
Cut every part. Seam allowance is 0.5 centimeters.
But the nose doesn't need allowance.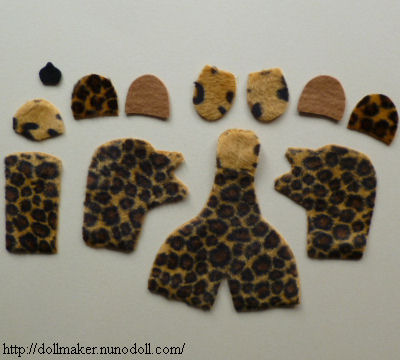 Sew the nose to the muzzle.
Sew the chin to the throat (I-L-I).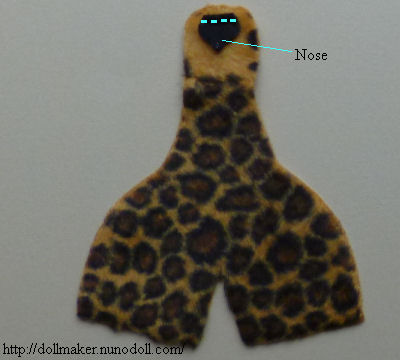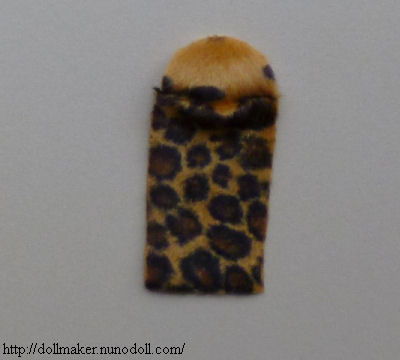 Sew the cheek to the head (A-I).
A'-I' is longer than A-I a little. Shrink the longer side.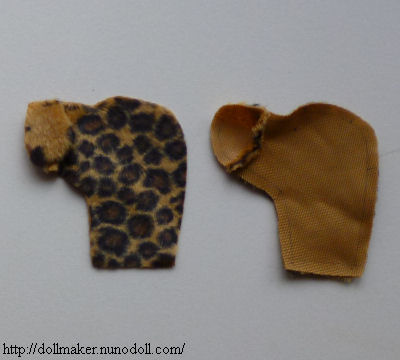 Sew the ears and turn inside out.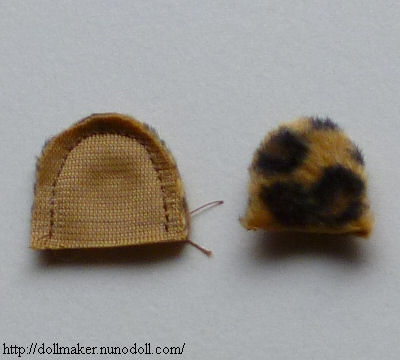 Sew K-J.
Sew the muzzle to the head (F-E-D-C-B-A-K-A --- F).
When sewing E-D, sew the ear together.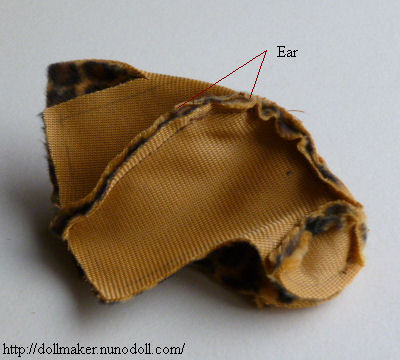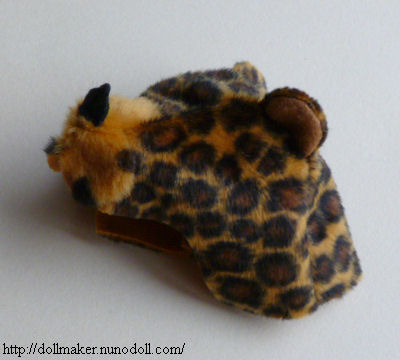 Sew the chin and throat to the head (G-H-I-J-I-G).
Turn inside out.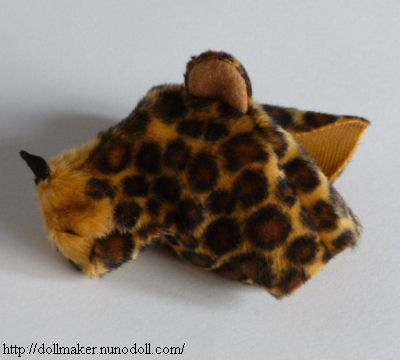 Stitch the nose and mouth with a thick thread.
You may omit the mouth.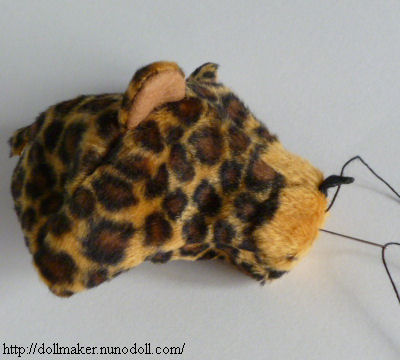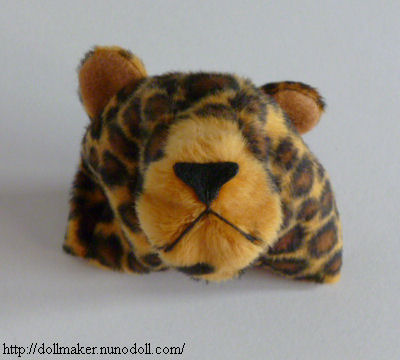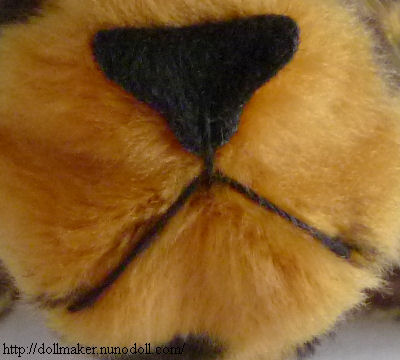 Close-up photo of the nose and mouth.
Eyes
Stitch the whiskers.
Attach the eyes.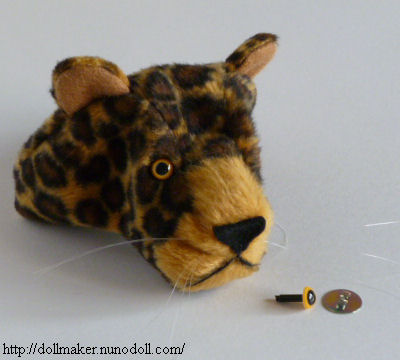 This eye has a washer. If you use button eyes, attach them after stuffing.
If you think ready-made eyes are overcute, try the following.
Cut out leather (or felt) in almond form.
Make a small hole.
Stitch a small button eye to the face through the hole of leather.
Glue the leather on the face.
You may paint transparent varnish on the eyes.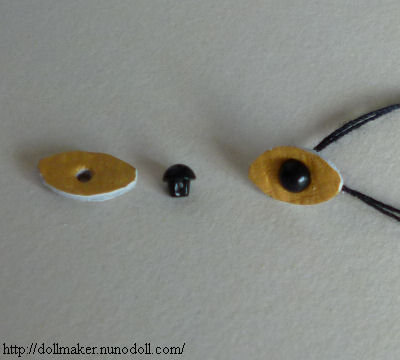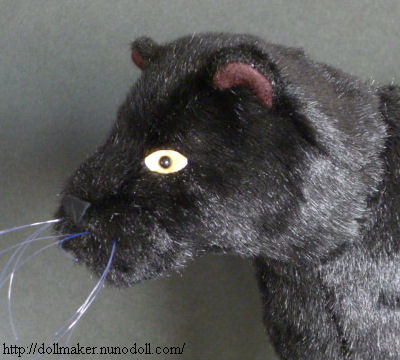 Pattern and instructions
Cloth Doll Making
How to make dolls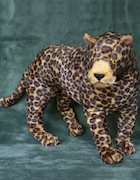 Stuffed toy making