Cloth Doll Making » Stuffed toys » Leopard » Body
Leopard body / sew and stuff
You may omit the skeleton because it is hard to stuff around wires.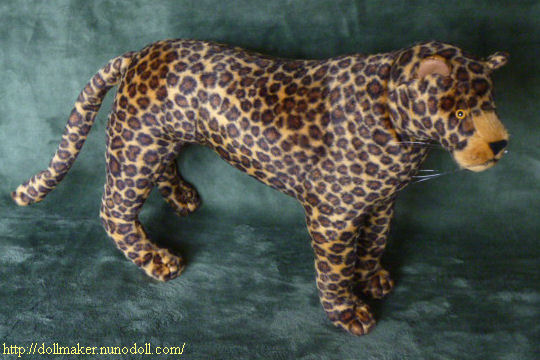 Sew the body
Cut every part with seam allowance (0.5 centimeters).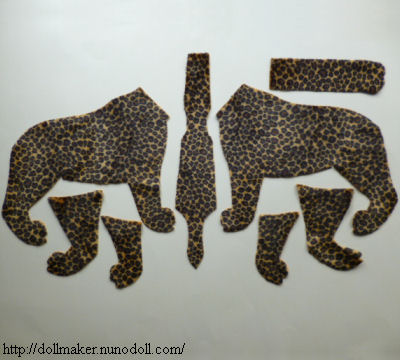 Sew the inside legs to the belly.
Sew the dart (X-Y).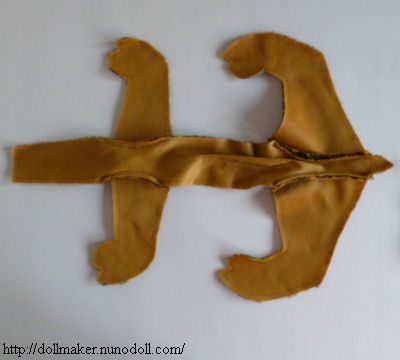 Sew the darts of the body (T-S).
Sew the belly to the body (G-W-V'), (V-U-S-R'), (R-Q-P).
Unsew the toe (V-V'), (R-R').
Then sew the toe (R''-R''), (V''-V'').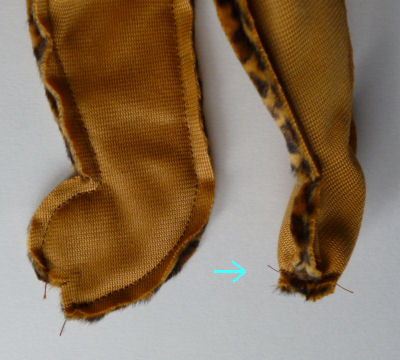 Sew the back (N-O). Unsew O-P.
M-N is the opening.
Sew the head to the body (M-F-G-F-M).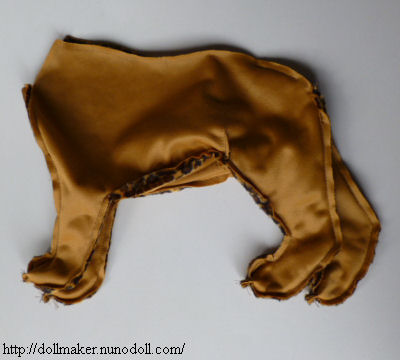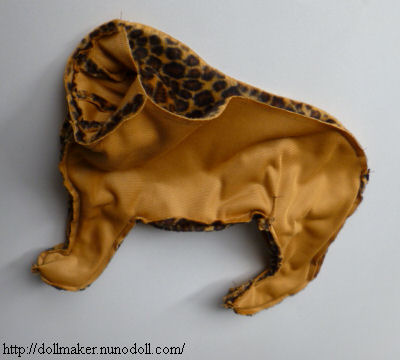 Sew the tail and turn inside out.
Turn the body inside out.
Sew the tail to the hip with ladder stitch (P'-O'-P').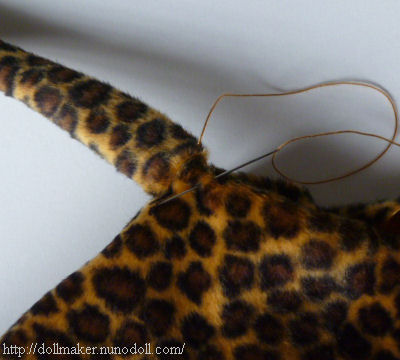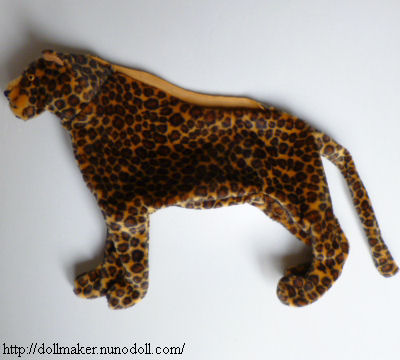 Stuffing
Frame skeleton of wires.
I use 0.25 centimeter aluminum wire for the body and 0.16cm for the tail.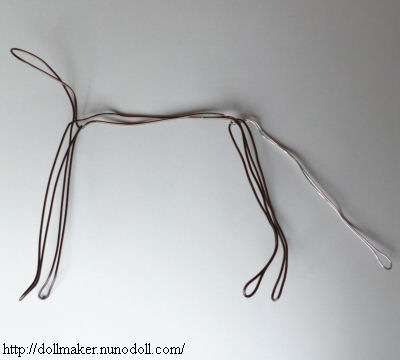 Put small polyester fiberfill in the toes and nose.
Then put the skeleton in the body.
Stuff polyester fiberfill.
You may stitch the toe.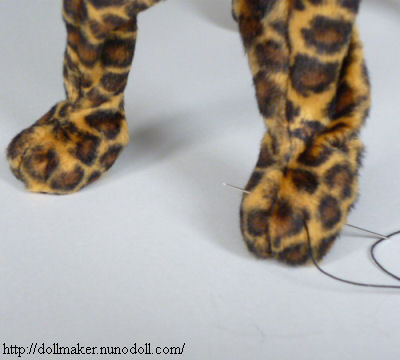 Close the opening with ladder stitch.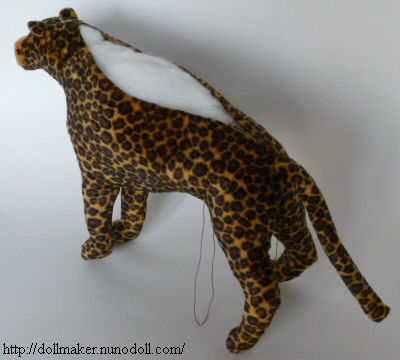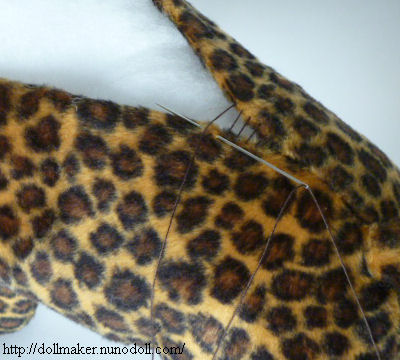 Finished.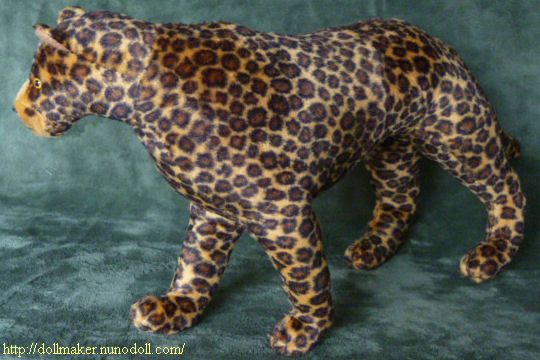 Pattern and instructions
Cloth Doll Making
How to make dolls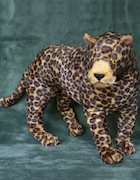 Stuffed toy making