Cloth Doll Making » Stuffed toys » Rabbit » Head
Rabbit head making
I use white fur for the chin. You can use the same fur.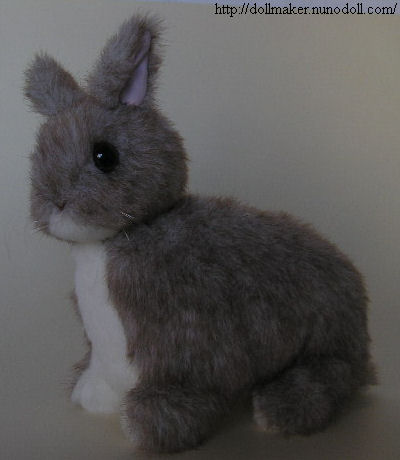 Sew and stuff
Sew the darts of the side head (B-C).
Sew the middle to the side (A-B-D).
Sew the chin to the front (E-A-E).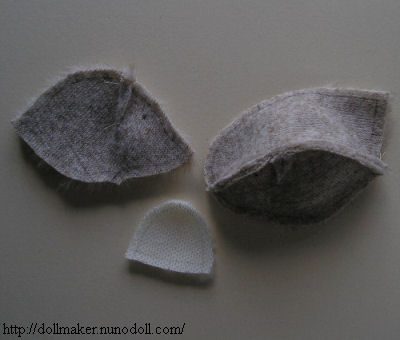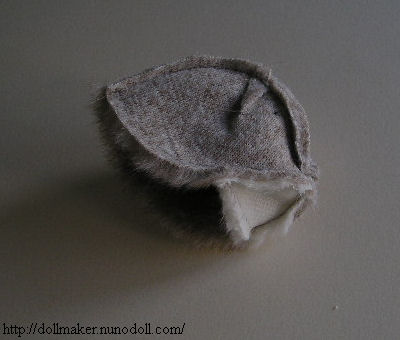 Turn inside out.
Stitch the nose with a thick thread.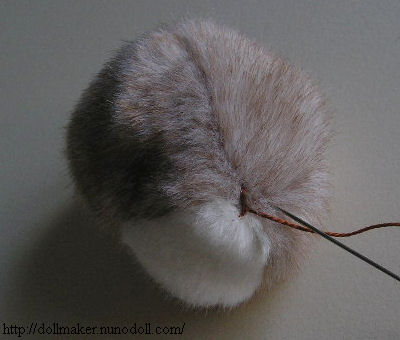 Stitch the opening around.
Stuff polyester fiberfill in the head.
Set a disc of plastic joint, and pull the thread.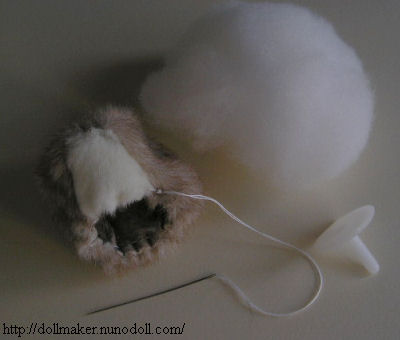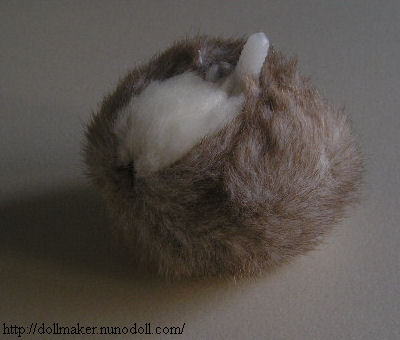 Features
Sew the eyes.
Sew the whiskers (you may omit).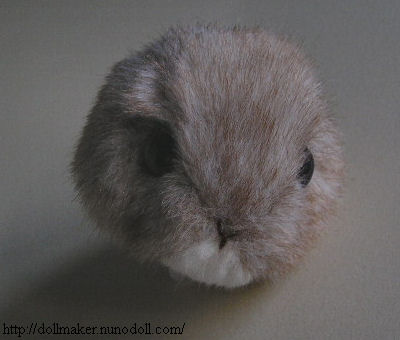 Ears
There are 3 types of ear patterns. Use which you like.
Sew the ears.
Sew up ear and inside ear around.
Then make a slit on the inside ear. Turn inside out.
Sew the slit with ladder stitch.
If you think it is difficult to turn inside out, don't sew the bottom of the ear, and turn from the bottom.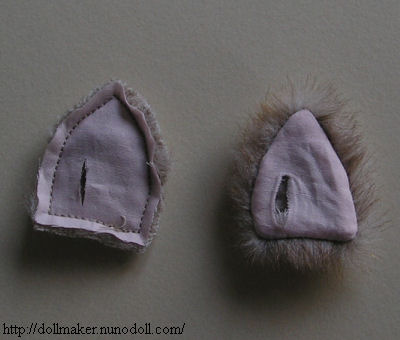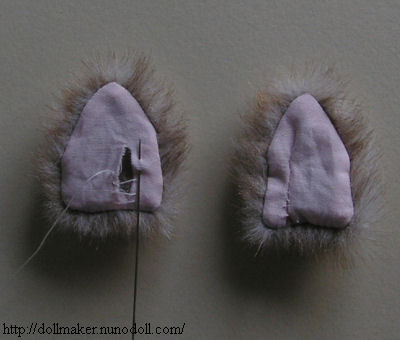 Sew the ears to the crown with ladder stitch.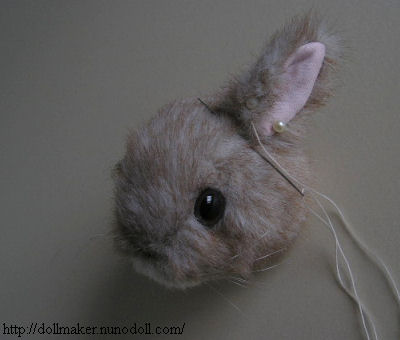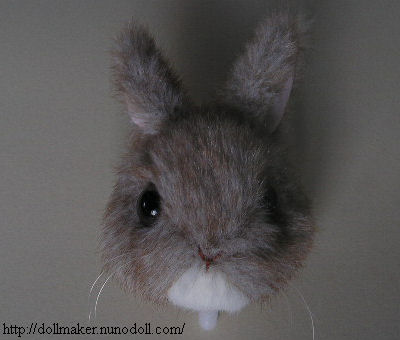 Pattern and instructions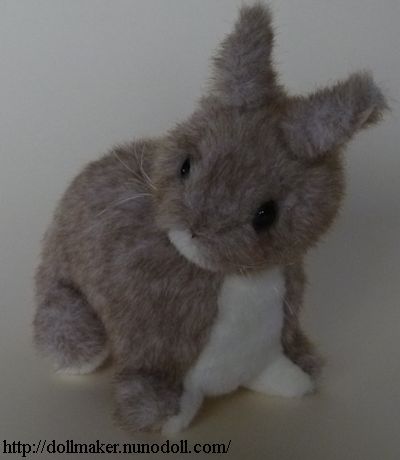 Cloth Doll Making
How to make dolls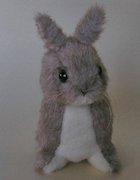 Stuffed toy making