Cloth Doll Making » Stuffed toys » Rabbit » Body
Rabbit body making
If you put pellets (plastic or stainless steel) in the legs, it will sit stably.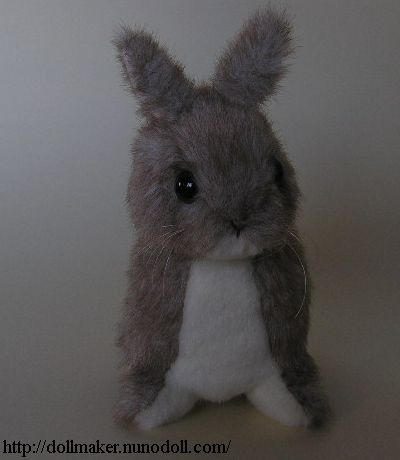 Sew and stuff
Sew the darts of the hind legs (L-M).
Sew the back (I-J).
Sew the tail to the hip (K-J-K).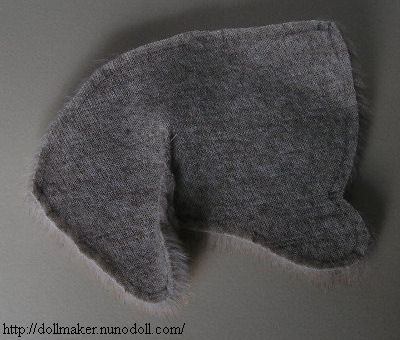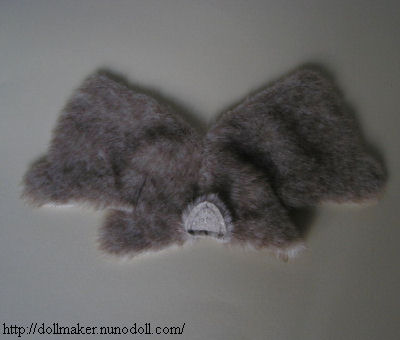 Sew the belly to the side body (F-D-L-K-P).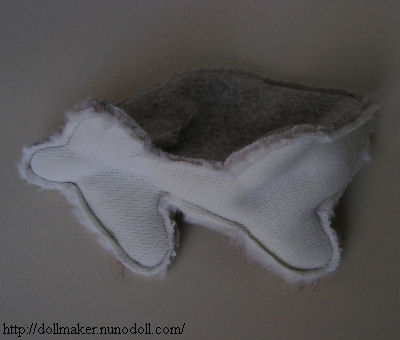 Sew the back (G-H)
Don't sew H-I (the opening) nor F-G (joint).
Turn inside out.
Attach the head to the neck with the joint.
Stuff polyester fiberfill in the body.
Close the opening with ladder stitch.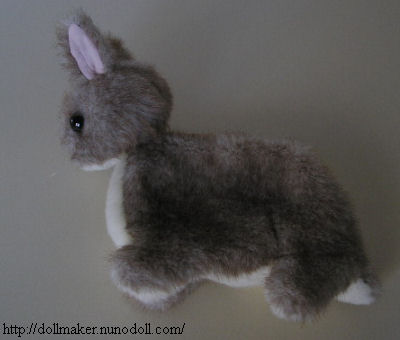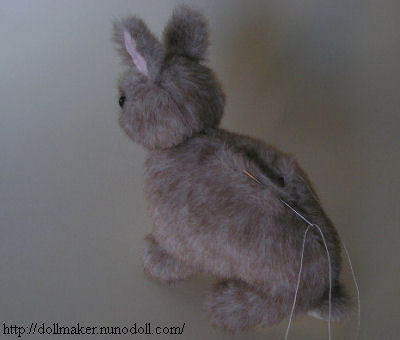 If you don't use any joint
Sew the neck with a strong thread. Use ladder stitches.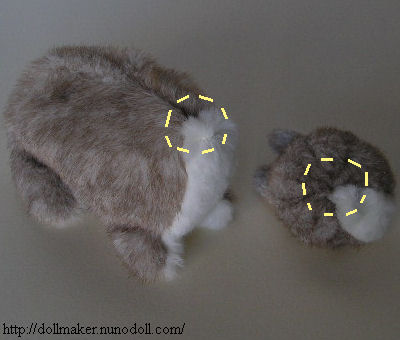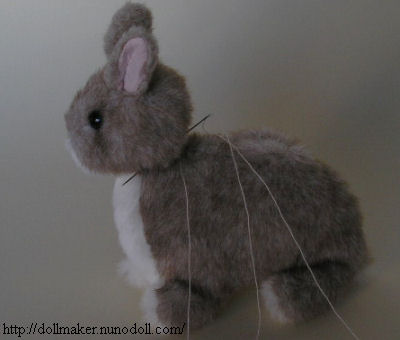 Finished.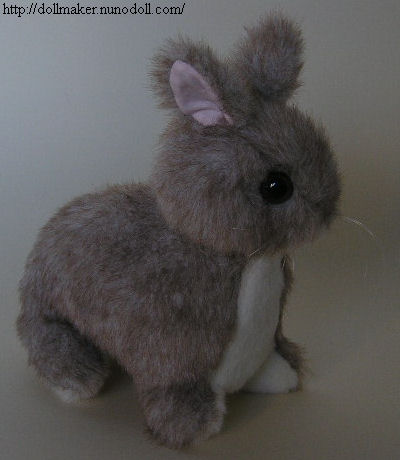 Pattern and instructions
Lop-eared rabbit (used the big ear).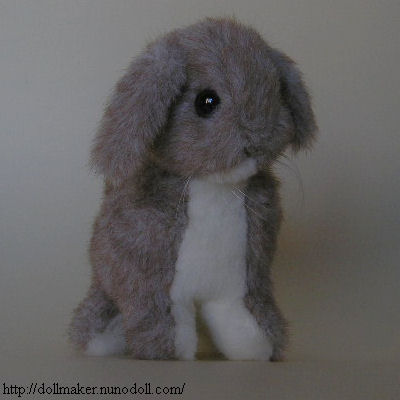 Cloth Doll Making
How to make dolls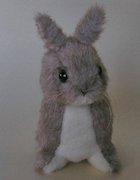 Stuffed toy making