Cloth Doll Making » Stuffed toys » Sheep » Sewing
Sheep / Sewing
Its body is simple. So sewing is not difficult.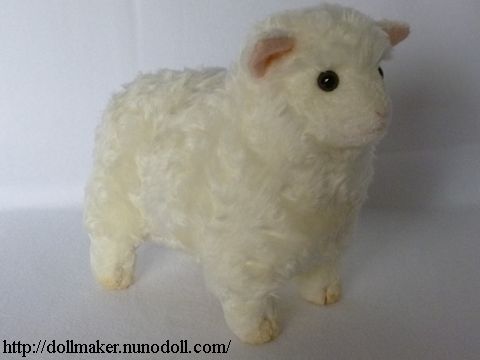 Sew the body
Sew the darts of hips (d-e).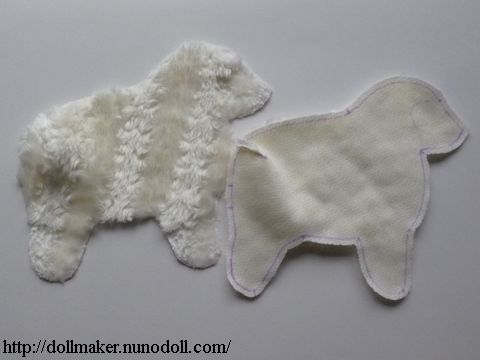 Sew up the front of face (a-n). Sew up the back (c-d-f).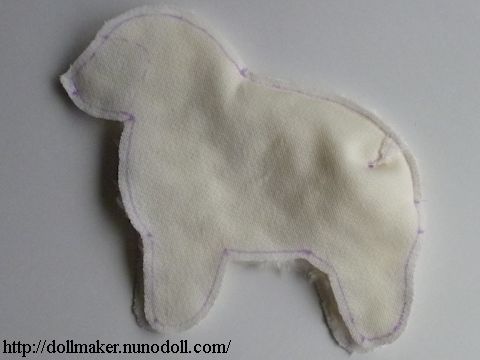 Sew the crown to the head (c-b-a-b-c).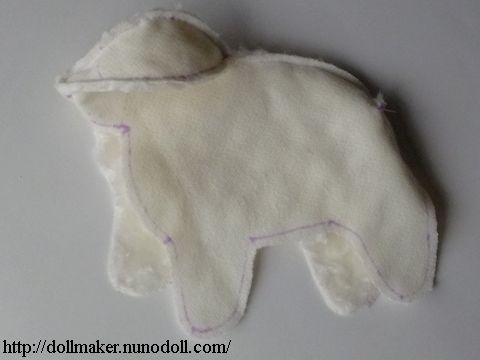 Sew inside legs to the belly (g-i, j-l).
The dart (o-p) is the opening.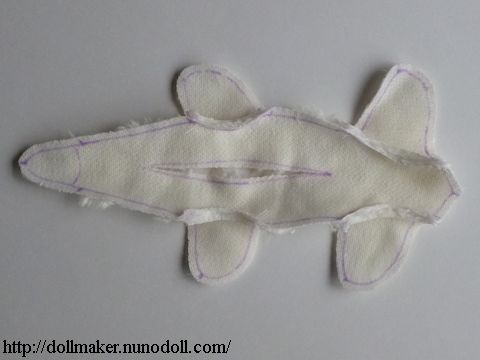 Sew the belly to the body (f-g-h-i-j-k-l-m-n).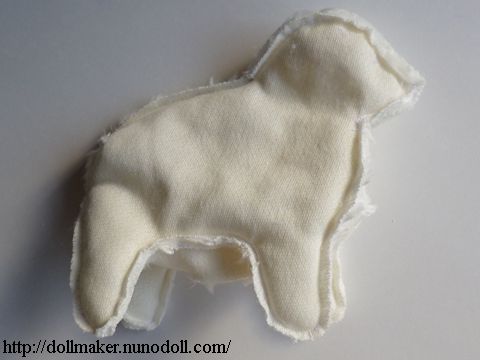 Turn inside out.

Ears
Sew up ear and inside ear. Turn inside out.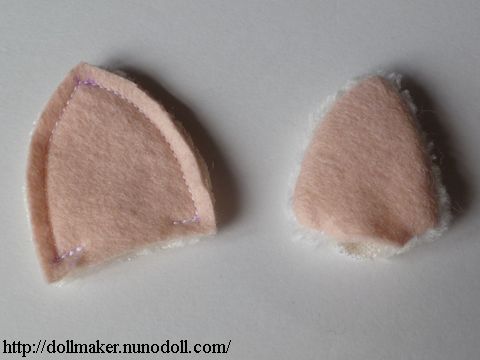 And close the opening with ladder stitches.
Pattern and stuffing
Cloth Doll Making
How to make dolls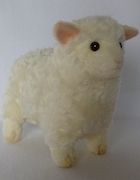 Stuffed toy making