Cloth Doll Making » Stuffed toys » Sheep » Stuffing
Sheep / Stuffing
You may omit wires in the legs.

Stuff
Bend wire U letter. 2 wires are required. One is for the forelegs, another for hind legs.
Put adhesive tape around the end of wire.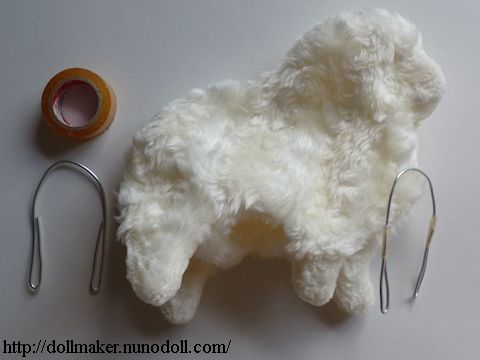 Stuff some polyester fiberfill in the toes, then put wires in the legs.
Stuff fiberfill in the rest. Close the opening with ladder stitches.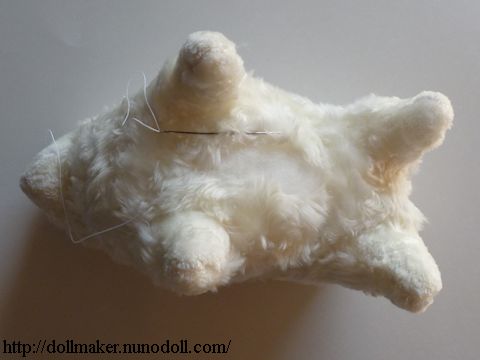 Finish
Sew the nose and mouth with a thick embroidery thread.
The ends of the thread will be hidden by eyes.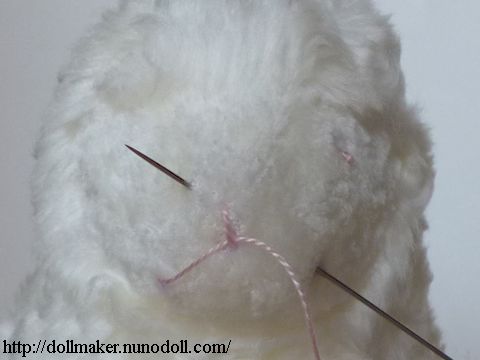 Attach eyes.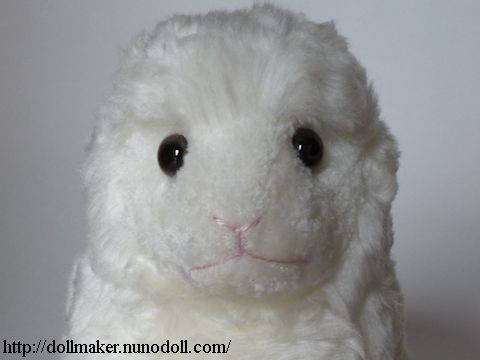 Stitch ears on the head.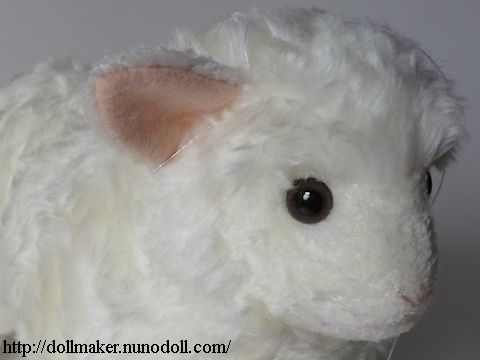 Sew the toe with a thick thread. Color the toes with pastel or eye-shadow. (You can omit.)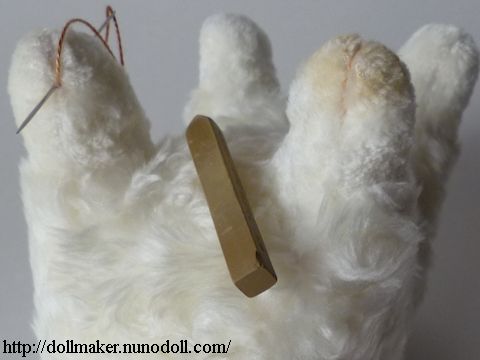 Completed.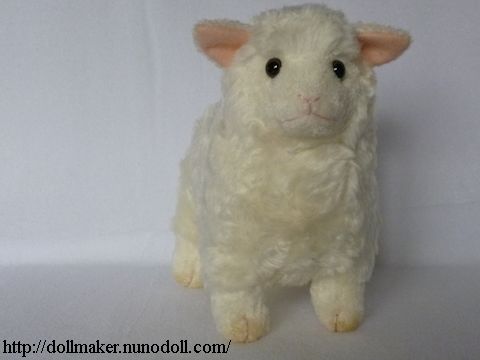 Pattern and sewing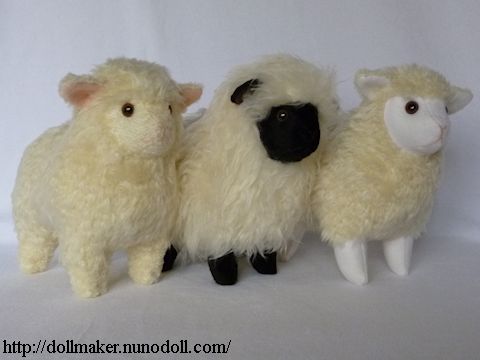 Cloth Doll Making
How to make dolls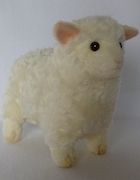 Stuffed toy making