Angel baby
Tiny little babies with wings. The bodies are made of felt cloth.
The way of making is the same as Mini doll. These babies are rather big and easier.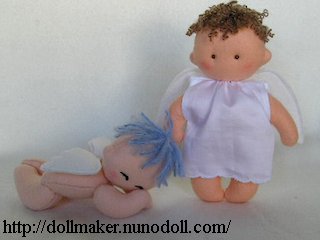 16 centimeters in height.
Materials
Felt for skin.
Felt for wings.
Polyester fiberfill.
Embroidery yarn for eyes.
Woolen yarn for hair.
Patterns.
Please read the notes about page layout.
There is also smaller pattern in the mini doll page. But the bigger is easier.
Crawling or sleeping angel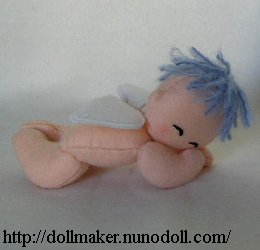 Sew the head, body, and limbs.
Cut out them with seam allowance of 4 millimeters.
Turn inside out.
Stuff with polyester fiberfill.
Close the opening except legs.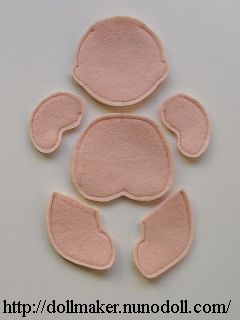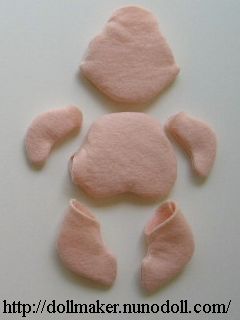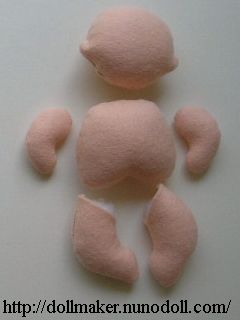 Make features on face.
This example is thick embroidery yarn.
You may draw the features or use beads.
Put rouge on the cheeks.
Glue the bunch of yarn on the head.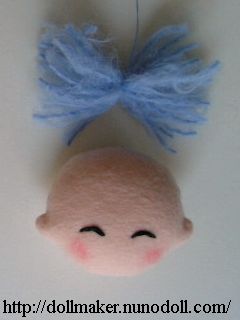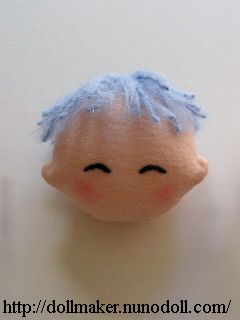 Stitch the legs to the front of the body.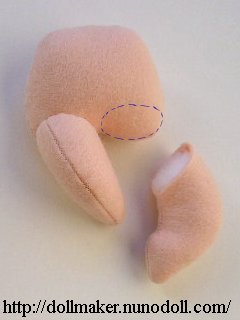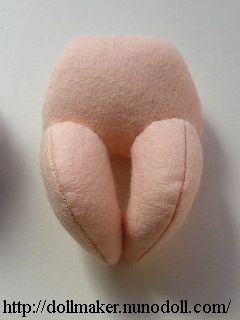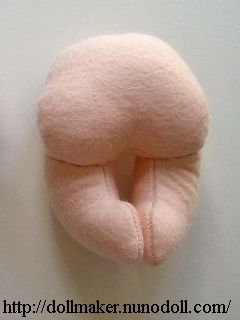 Stitch the head to the body.
Stitch the arms.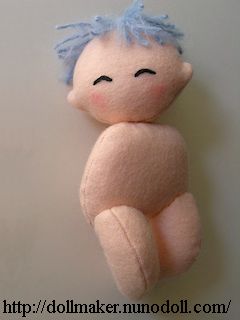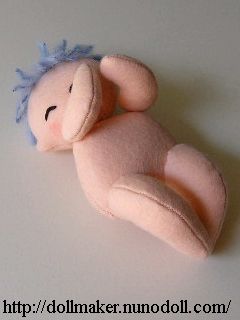 Cut felt cloth 2 parts of wings.
Stitch the line of the ridge.
Stitch the wings to the back.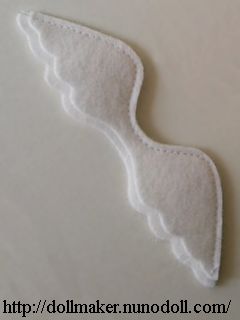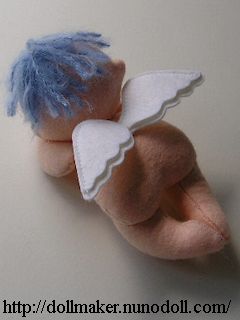 Dressed angel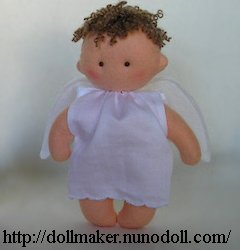 Simple body and square dress.
Use the big wings.

Sew the parts and cut out.
Stuff fiberfill in them.
When you put a wire in the arms, refer to Mermaid baby.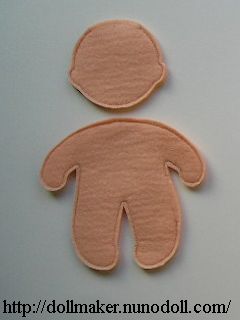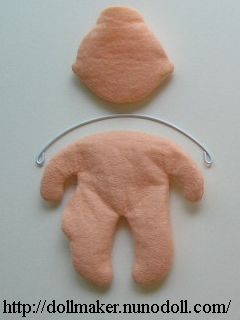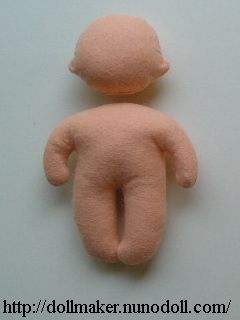 Sew 2 beads on the face.
Patch a bit of felt on the thread of the head.
Glue the hair.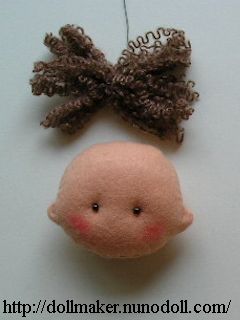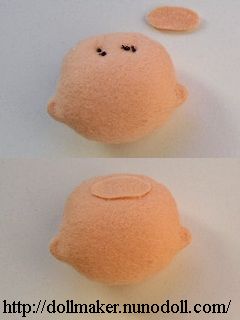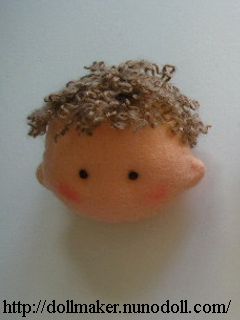 Cut white cloth in 2 squares. (10 cm x 10 cm)
Sew the shoulders and the sides.
Trim and scallop the hem.
Fold the seam allowance and stitch.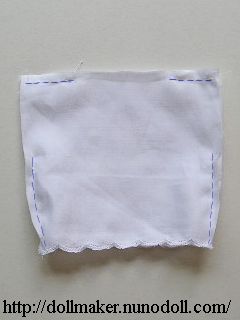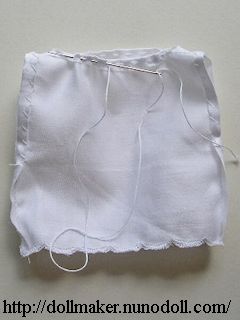 Put it on the body and gather the neckline.
Stitch the head to the body.
Stitch the wings on the back.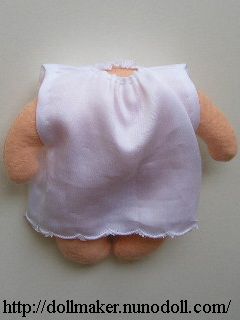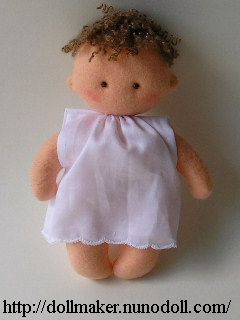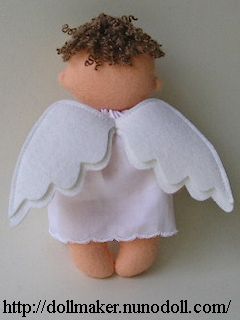 Angel babies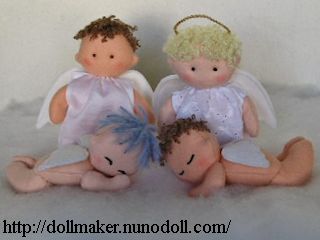 Babies.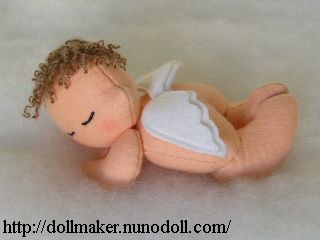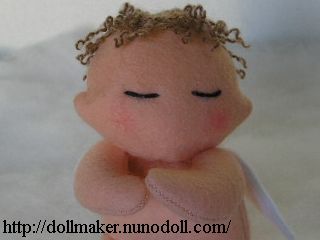 Closing eyes.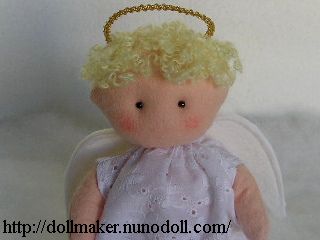 Make a ring and put it on the head.






Christmas dolls
Boy Dolls / Life size kids / Anime Dolls / Nekomimi Dolls / Mermaid / Stuffed Animals / 人形 / ぬいぐるみ