Cloth Doll Making » Nekomimi doll
Nekomimi doll making
"Nekomimi" means "cat ear". Why not make a cute Nekomimi doll?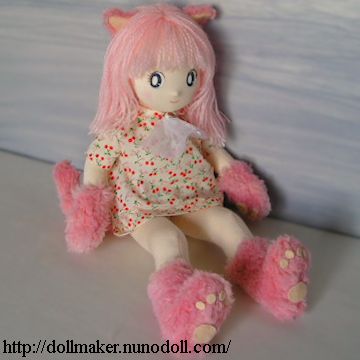 40 centimeter cloth doll with pink hair, ears and tail.
She has big round eys of blue.
Dress your nekomimi doll with various pretty clothes.
Making a nekomimi doll is rather easy.
But it is better to read pages of basic doll to understand the details.
Instructions
Other nekomimi dolls
There are various dolls in Nekomimi doll gallery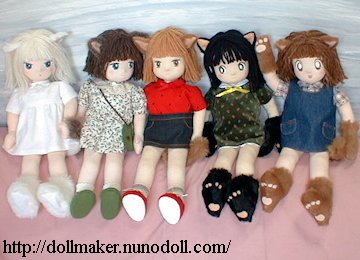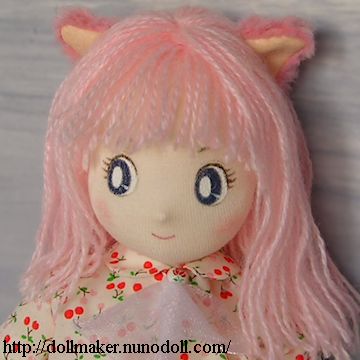 Cloth Doll Making
How to make dolls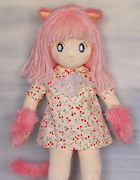 Nekomimi doll pink
Basic doll
Tall boy doll
1/2 girl doll
Kimono doll
Mermaid merman
Life-size baby doll
Easy dolls
Anime dolls
Christmas dolls
Little wedding dolls
Stuffed toys
Links
Nekomimi doll making » Nekomimi pink