Cloth Doll Making > Kimono Doll
Kimono doll
Girl doll clad in full-dress kimono of blue chirimen cloth.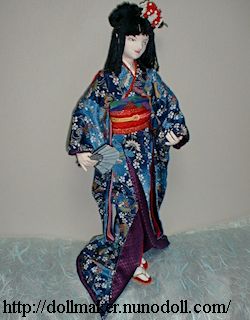 This dress is Furisode kimono.
All clothes can be taken off.
48 centimeter tall.

Large picture.
Instructions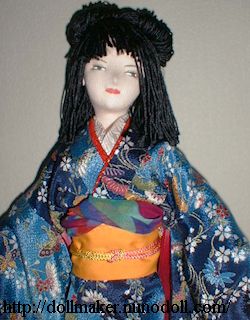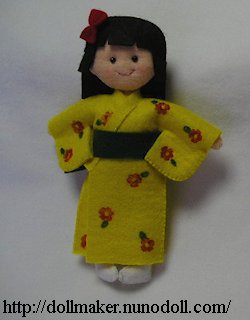 Mini doll of felt

Sponsored links
Kimono dolls in my gallery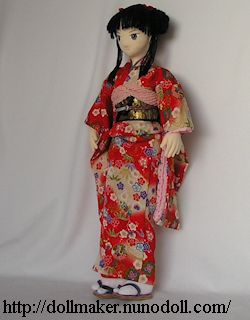 Ume chirimen kimono.
Chirimen kimono --- red chirimen furisode.
Little kimono doll --- sakura chirimen kimono.
Red furisode kimono --- cotton kimono.
Boy in kimono --- boy doll in striped kimono.
Nekomimi yukata ---- summer kimono style.
Nekomimi kimono ---- kimono for winter.
Cloth Doll Making
How to make dolls
---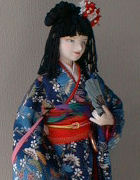 Kimono doll
Basic doll
Tall boy doll
1/2 girl doll
Mermaid merman
Nekomimi doll
Life-size baby doll
Easy dolls
Anime dolls
Christmas dolls
Stuffed toys
---
Privacy policy
Sponsored links
Kimono doll making > Pattern