Cloth Doll Making » 1/2 girl doll
How to make 1/2 girl doll
A soft cloth doll in lace clothes.
You can make life-size doll by enlarging the pattern.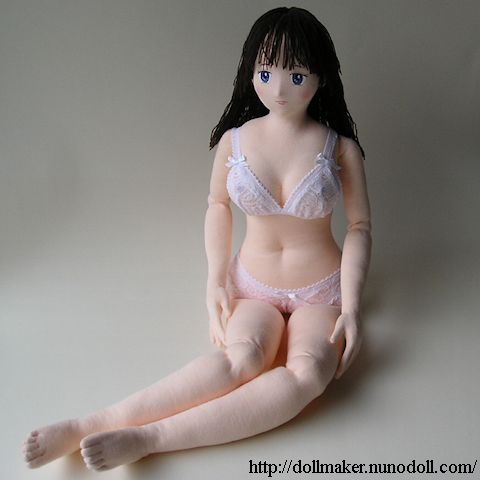 Half size doll named Mochiko.
78 centimeters in stature. B41cm, W28cm, H42cm.
Blue eyes, dark brown hair, and pink lips.
Body is fat, rather realistic.
If you are a beginner, this may be difficult.
Only people who have spirit of endeavor and improvement will do it.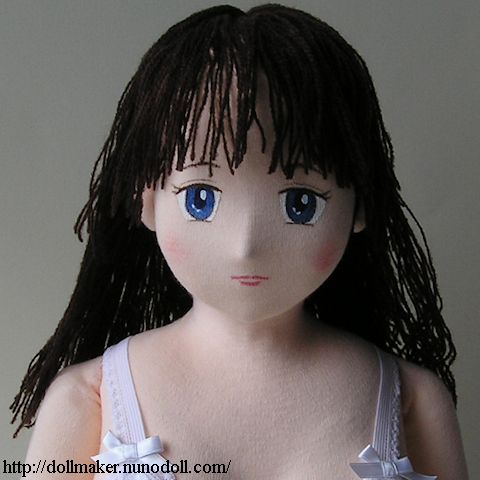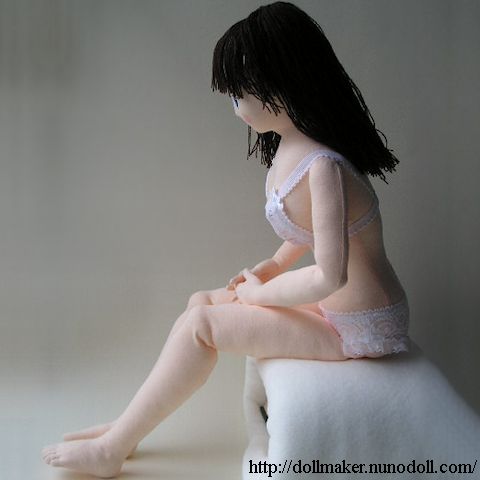 I don't post how to make her outer clothes. Please make good clothes for your doll.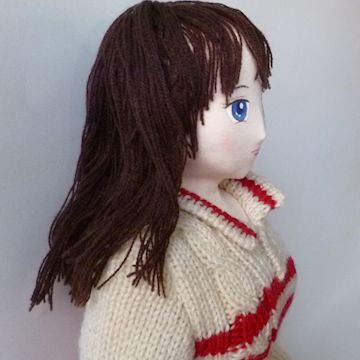 Instructions
You can print patterns on A4 paper.
Made with cotton cloth and flannel cotton.
The nose is paper.
Cover the body with stretch fabric.
The knees bend.
Woolen hair.
Bra and panties of lace.
Links
1/2 girl doll making » Pattern