Cloth Doll Making » Baby doll » Face
Baby doll Face
My doll has big eyes. Paint the face as you like.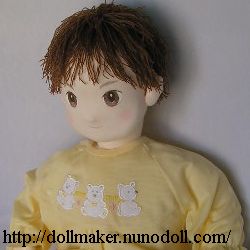 Paint features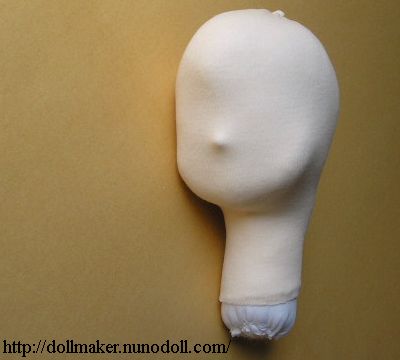 Paint eyes, brows and lips. Put rouge on the cheeks.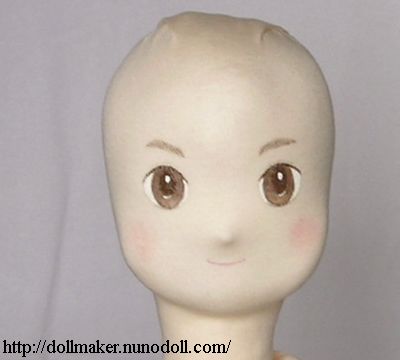 Side.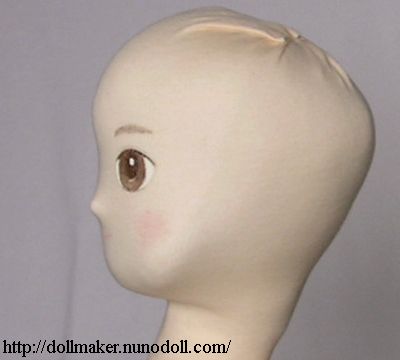 Ears
Sew up the ears. The materials are the same as arms.
Make a gap on one side of ear, and turn it inside out.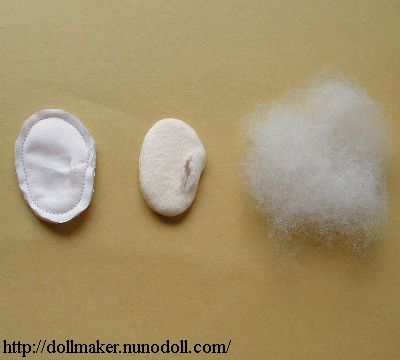 Stuff very small polyester fiberfill.
Close the gap.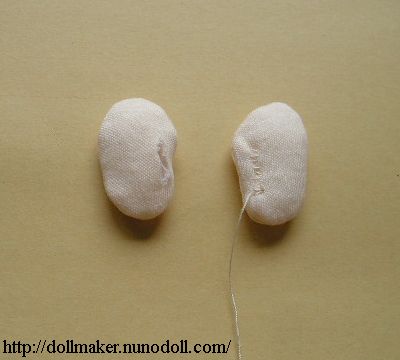 Attach the ear to the head with ladder stitches.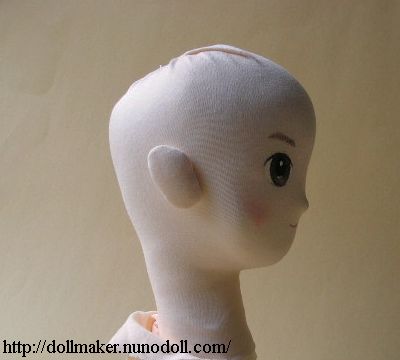 Back.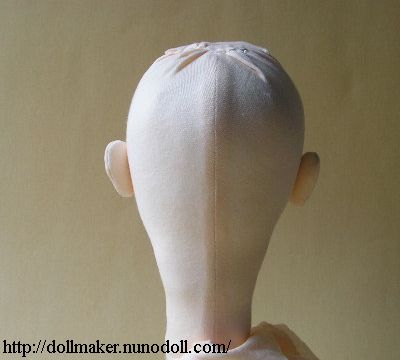 Cloth Doll Making
How to make dolls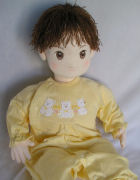 Baby doll making
Basic doll
Tall boy doll
1/2 girl doll
Kimono doll
Mermaid merman
Nekomimi doll
Easy dolls
Anime dolls
Christmas dolls
Little wedding dolls
Stuffed toys
Privacy policy