Cloth Doll Making » Baby doll » Hair
Baby doll Hair
I used thin acrylic yarns. You can use any yarn.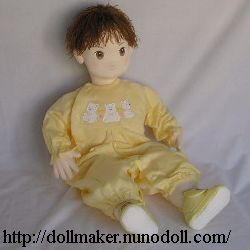 How to set
Cut yarn and tie strongly. Make 1 or 2 bunches.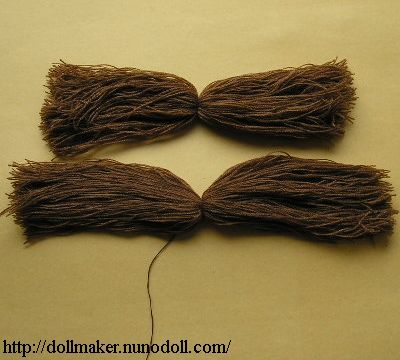 Glue the bunch to the head. The trim the yarn.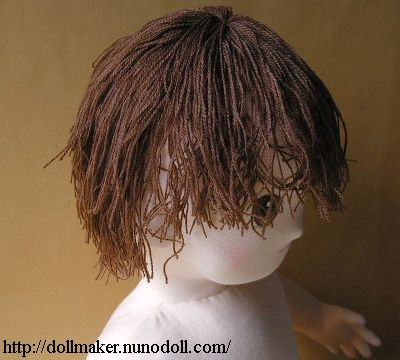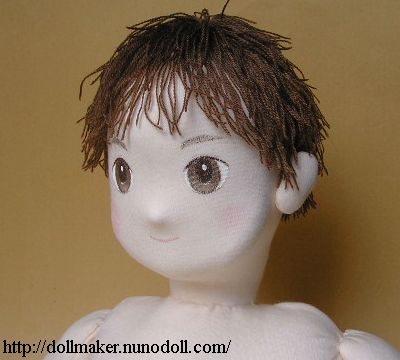 You may use fur fabric instead yarn. Refer to Basic doll or Fur-cap.
The doll is completed.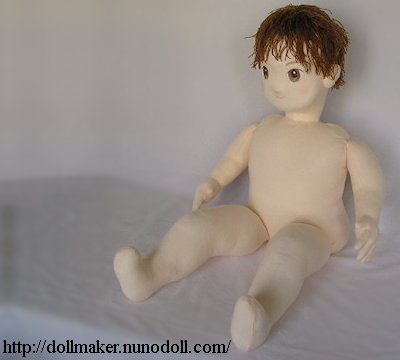 Dress it clothes you like.
Cloth Doll Making
How to make dolls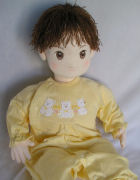 Baby doll making
Basic doll
Tall boy doll
1/2 girl doll
Kimono doll
Mermaid merman
Nekomimi doll
Easy dolls
Anime dolls
Christmas dolls
Little wedding dolls
Stuffed toys
Privacy policy