Cloth Doll Making » Stuffed toys » Bicolor cat » Sewing 2
Bicolor cat / sewing 2
Pad attaching is rather difficult. You may omit.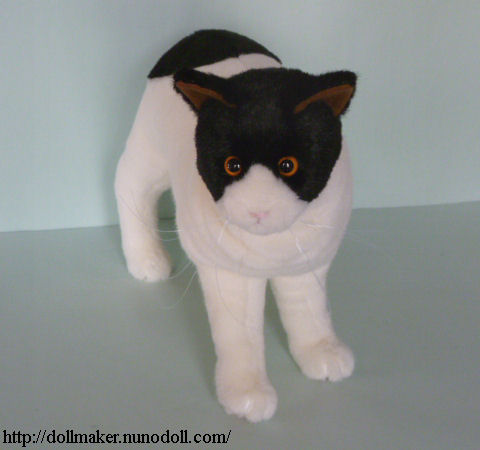 Sewing 2
Sew the tip to the tail.
Fold the tail and sew. (h-z)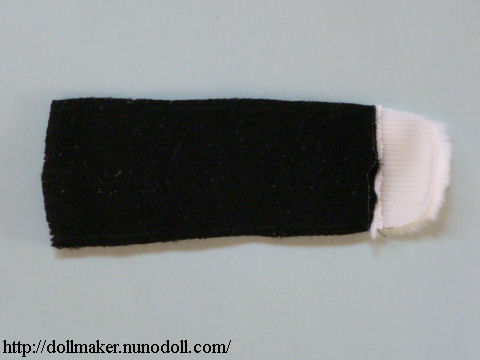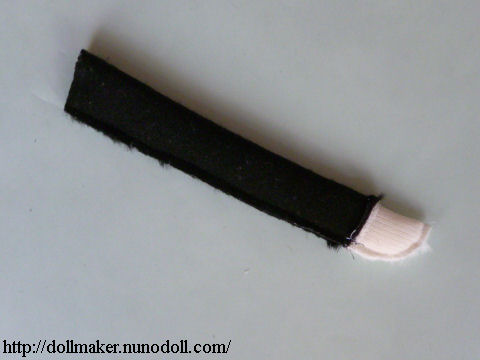 Turn inside out.
Stitch the pad to the sole.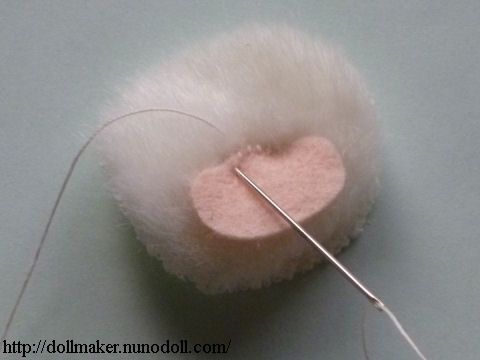 Put a little fiberfill between the pad and sole.
Stitch small pads in the same way.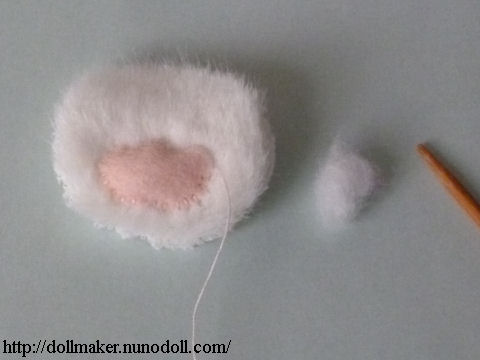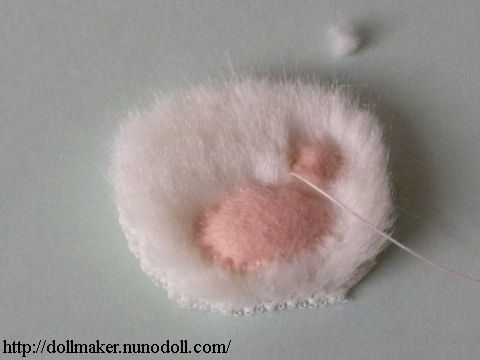 Don't sew the pads flatly. They should be swelled.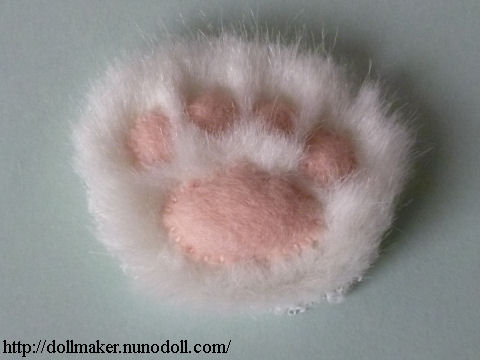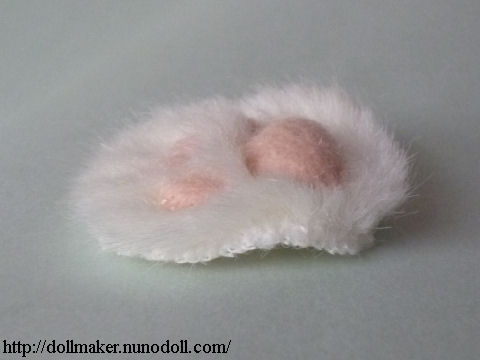 Sew the sole to the leg. (p-o-p, l-k-l)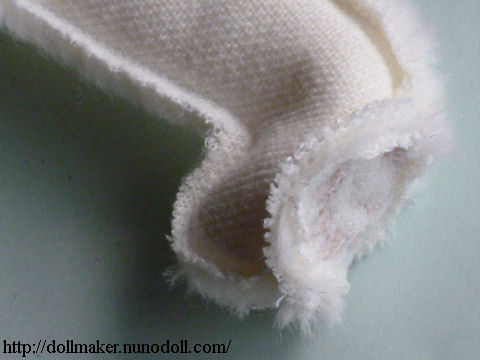 Turn the body inside out.
Stitch the tail to the hips. (h-g-h)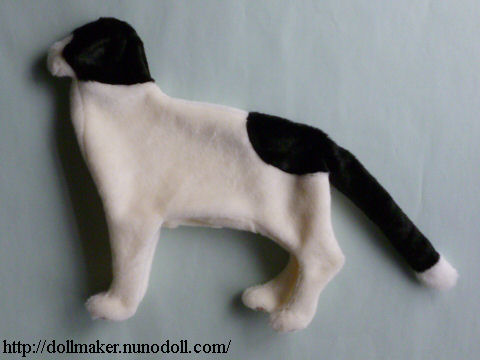 Pattern and instructions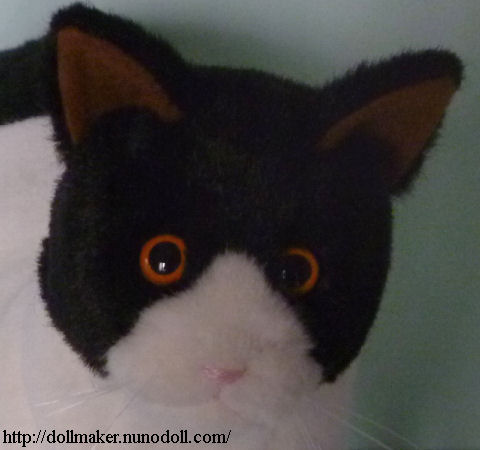 Cloth Doll Making
How to make dolls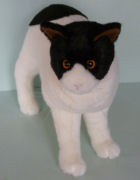 Stuffed toy making
Privacy policy