Cloth Doll Making » Stuffed toys » Bicolor cat » Stuff
Bicolor cat stuff and finish
If you use eyes of cat's-eye type, it will be more catlike.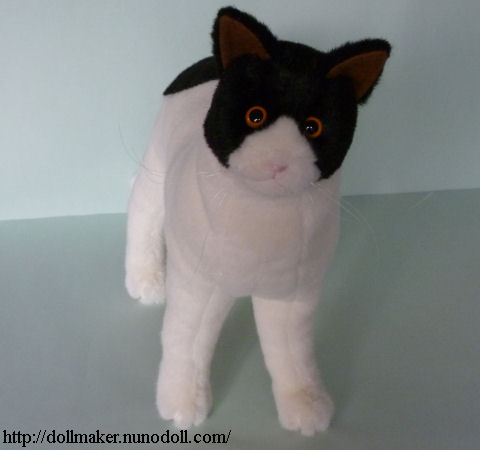 Stuffing
Make a skeleton of wires.
I used 0.25cm diameter for the body and legs, 0.15cm for the tail.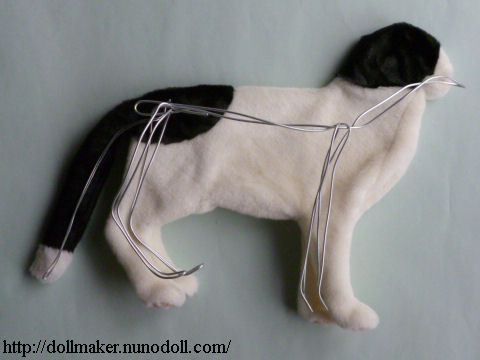 Put the wire into the body. Stuff polyester fiberfill.
Close the opening by ladder stitch. (x-y)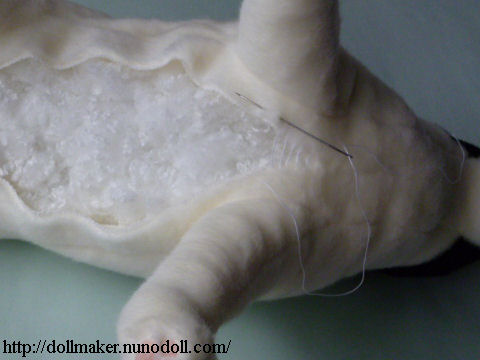 Stitch the toe with a thick thread.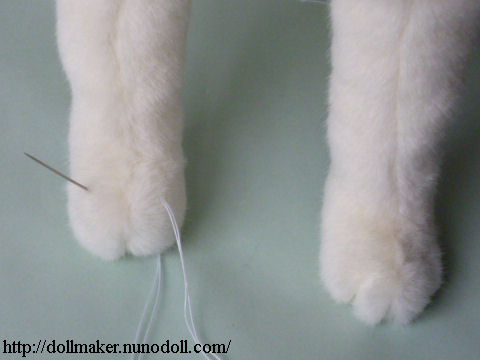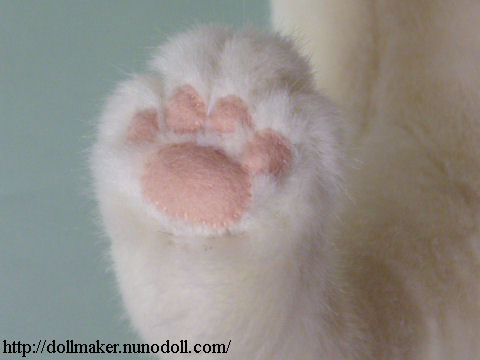 Embroider the nose and the mouth.
Attach the eyes. Stitch whiskers of guts.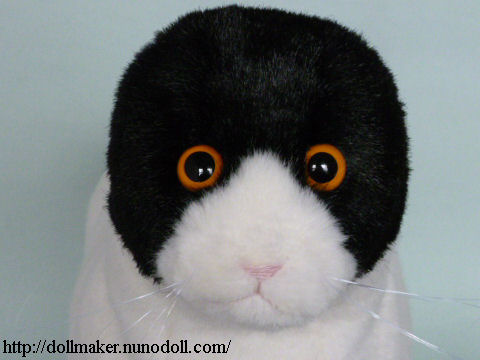 Sew the ears.
Turn inside out and close the opening by ladder stitch.
Stitch the ears to the head with ladder stitch.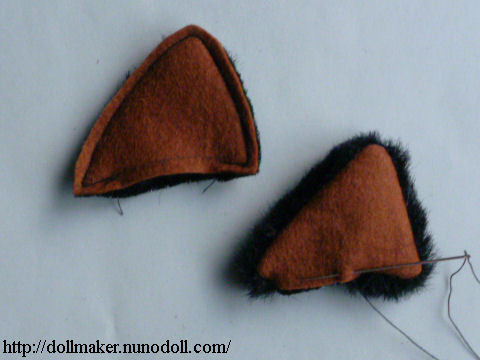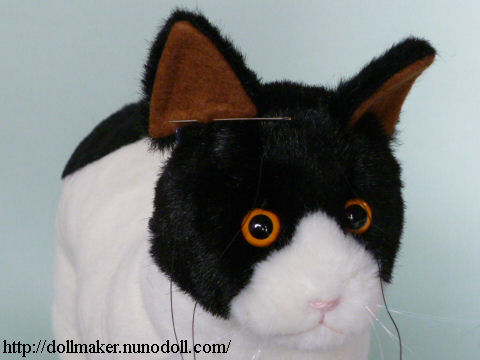 Pattern and instructions
Bicolor cat / stuffing and finish
Applicability
After you mastered this cat, you'll be able to make various cats.
Sample cats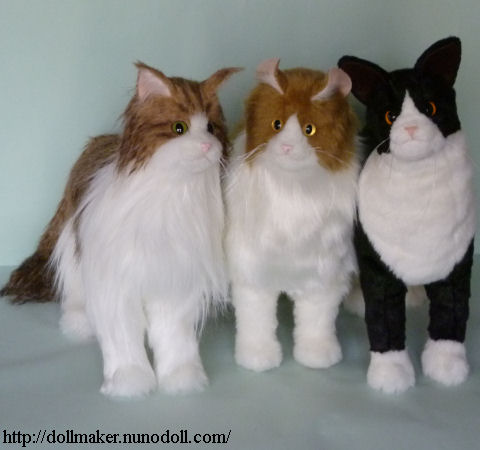 Cloth Doll Making
How to make dolls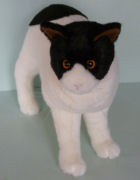 Stuffed toy making
Privacy policy