Cloth Doll Making » Stuffed toys » Pig » Making
Stuffed pig making
If you enlarge the pattern and make a big pig, it may be a cushion.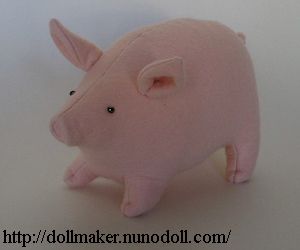 Cutting
Draw the patterns on cloth.
Cut out them with seam allowance (about 0.5cm).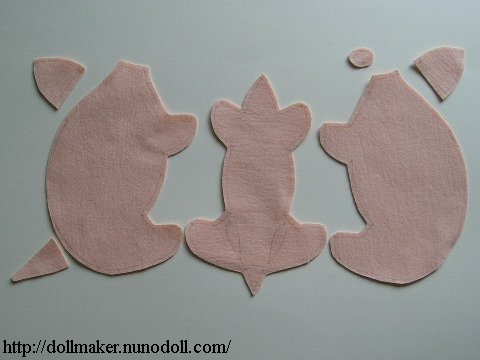 Sew and stuff
Sew the tail and trim the seam allowance 0.2cm.
Then turn inside out.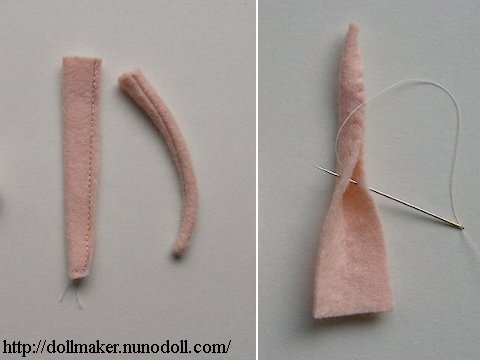 When you feel it's difficult, stitch it outside (no allowance).
Sew the dart of the groin. Refer to terry cat sewing.
Sew up the body and belly.
When sewing the back to hip, put the tail inside.
Don't sew one side for stuffing.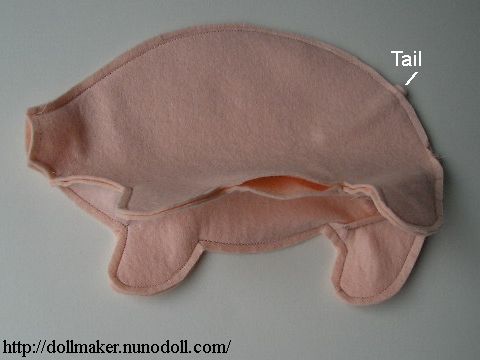 Sew the nose to the face.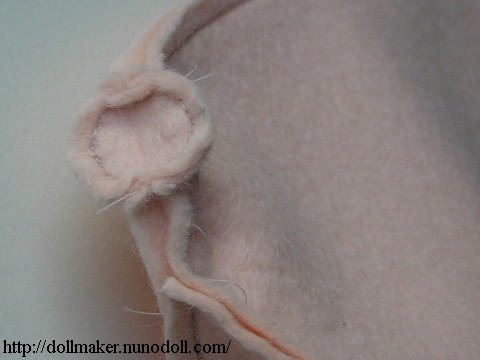 Turn inside out.

Stuff polyester fiberfill in it.
Close the opening with ladder stitch.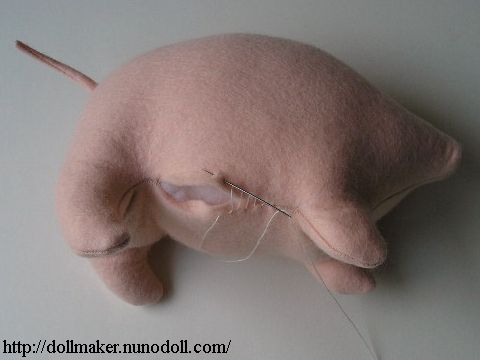 Finish
Embroider the nose and eyes (with beads).
You may embroider eyes.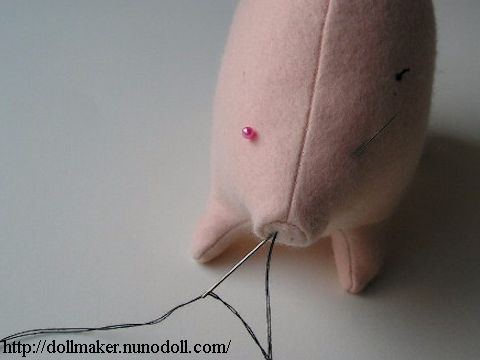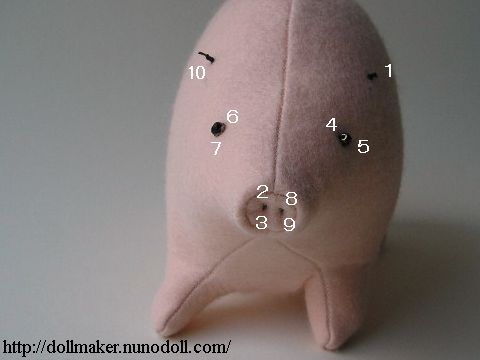 Sew the ears and turn inside out.
Fold the ear.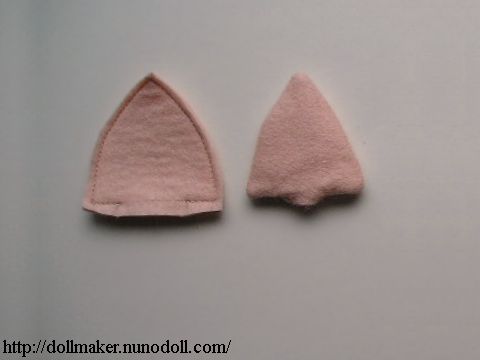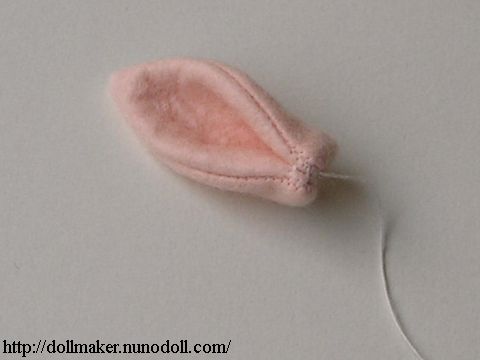 Stitch it on the head with ladder stitch. Refer to bicolor cat's ear.
Stitch the toe with a thread.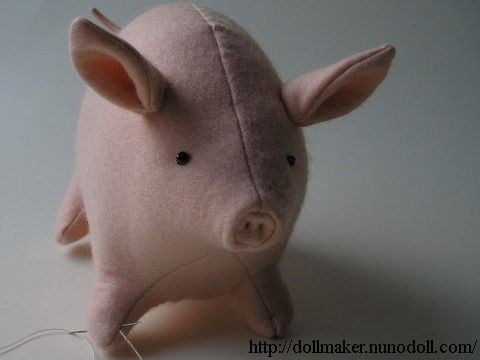 Knot or wind the tail.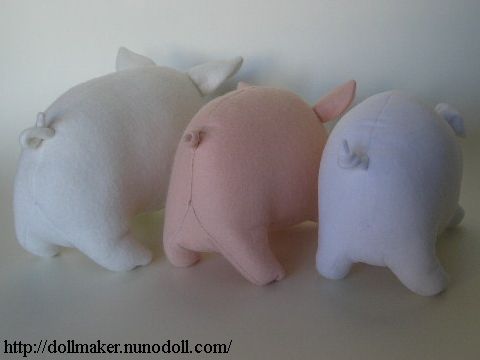 Material and pattern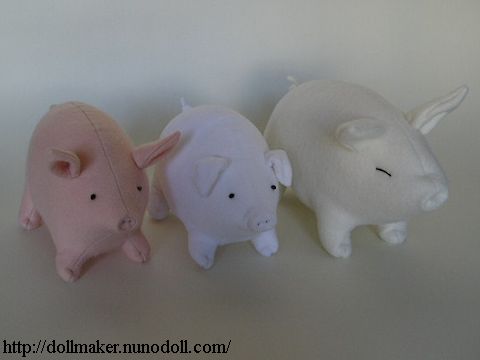 Cloth Doll Making
How to make dolls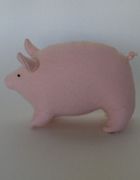 Stuffed toy making