Cloth Doll Making » Stuffed toys » Polar bear baby
Polar bear baby
A baby of polar bear has white fur and black eyes.
About 10 centimeter height and 11cm length.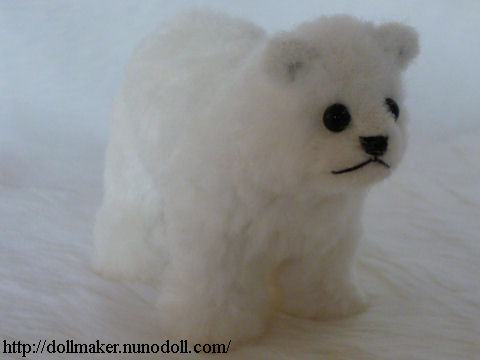 Materials
Fur fabric.
Polyester fiberfill.
Eyes (0.6 centimeters).
Embroidery thread.
Wire (if you use).
Pattern and cutting
Print Pattern out on A4 paper.
Cut fur fabric. Add 0.4 centimeter seam allowance.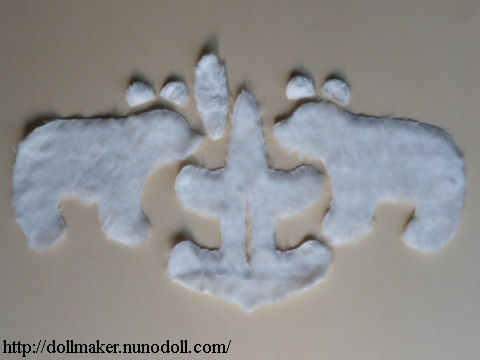 Sewing
Fold and sew the dart of the belly (M-N).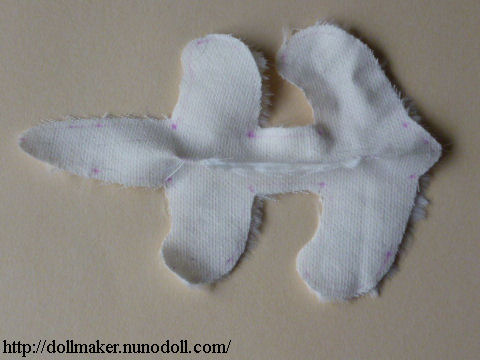 Sew the front of the face (A-B).
Sew the crown to the head (K-L-A-L-K).
Sew the back (K-J and I-H). Unsew the opening (J-I).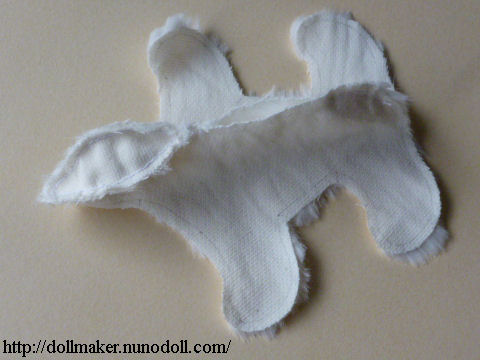 Sew the belly to the body.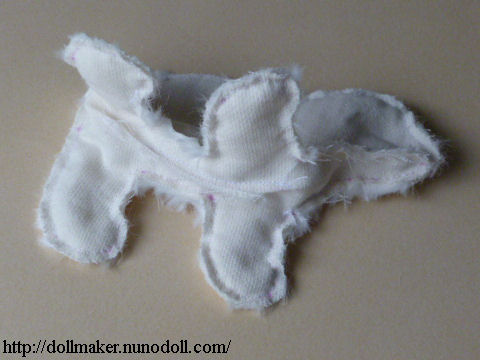 Turn inside out.
Stuff polyester fiberfill. You may put a skeleton of wire in the body.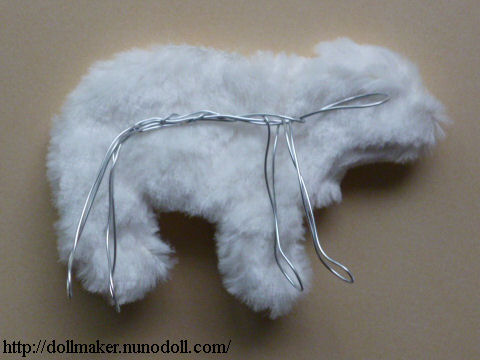 Close the opening with ladder stitch.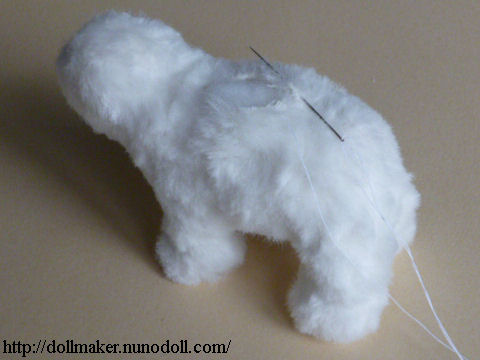 Trim hair of the face.
Attach the eyes.
Embroider the nose and the mouth.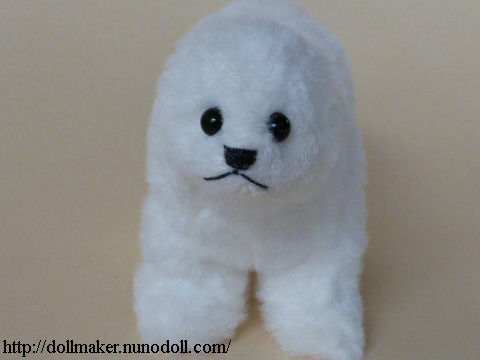 Sew the ears. Turn inside out.
Trim the hair of the ears.
Close the opening with ladder stitch.
Fold the ear and stitch it to the head.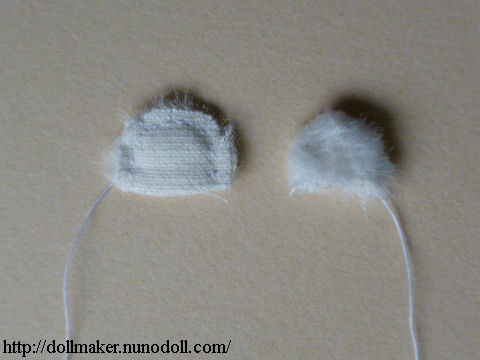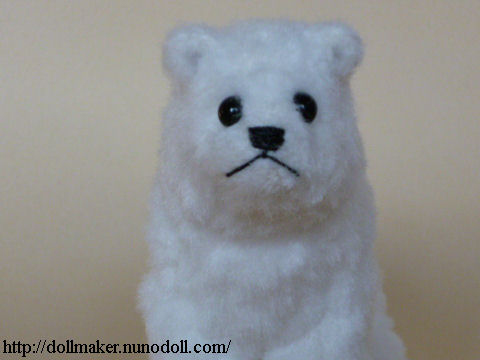 Sullen face?
Finished.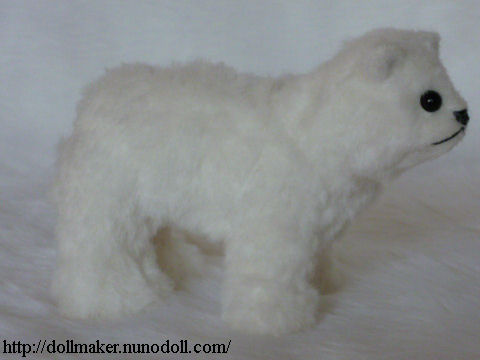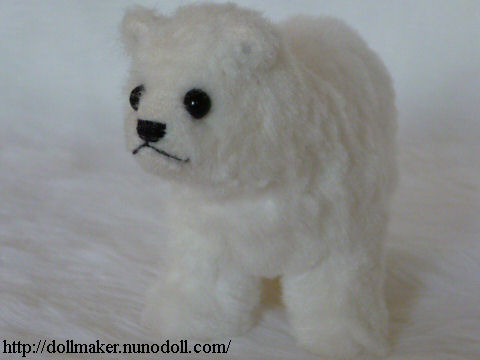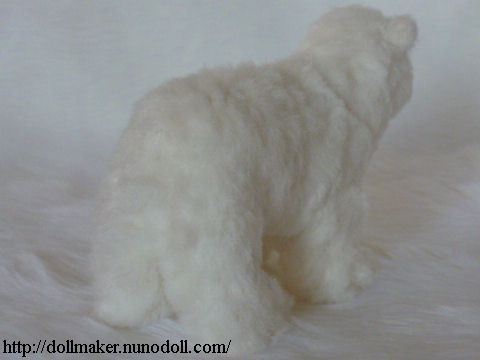 Using thick fabric, it is fatter.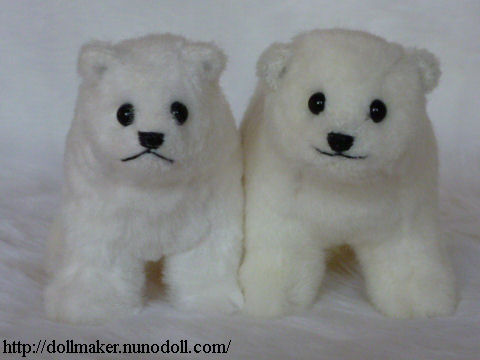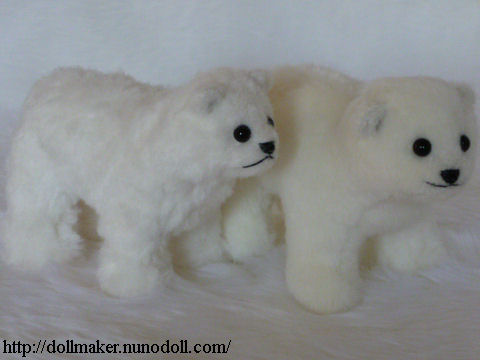 Mother bear making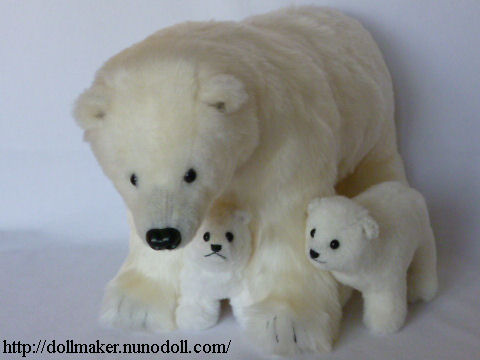 Cloth Doll Making
How to make dolls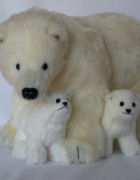 Stuffed toy making