Cloth Doll Making » Stuffed toys » Polar bear » Sew
Polar bear / Cut and sew
This bear's pattern is simple. Sewing is not difficult.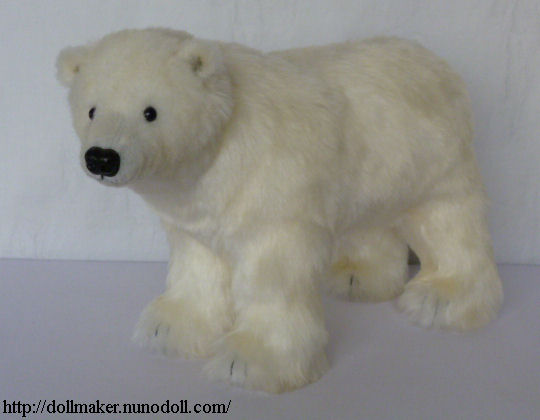 Cutting
Cut every part with 0.5cm seam allowance.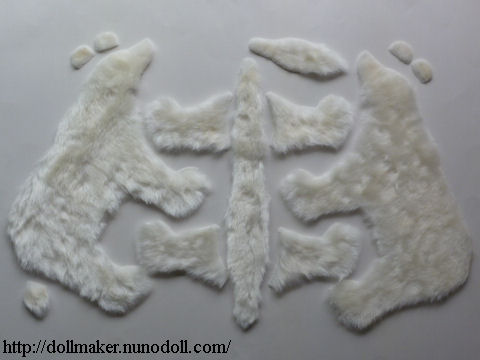 Trim the hair of ears and face.
You may trim the hair after stuffing. I do both.
Sewing
Sew the darts of the head and the toes (Q-R, N-O and J-K).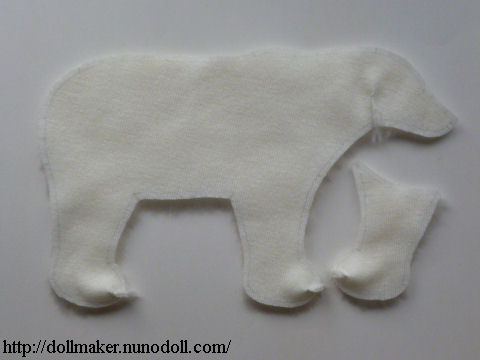 Sew the inside legs to the belly (P-M and L-I).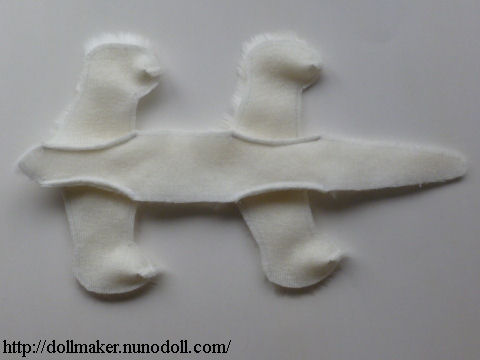 Sew the crown to the head (C-B-A-B-C).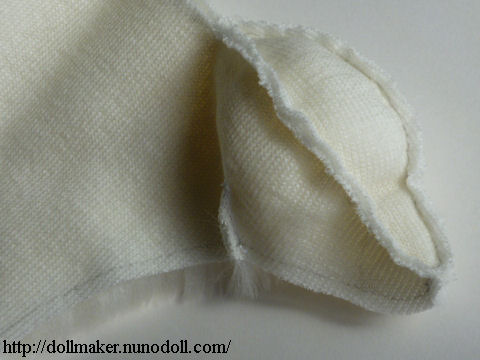 Fold the tail and sew (G-T). Turn inside out.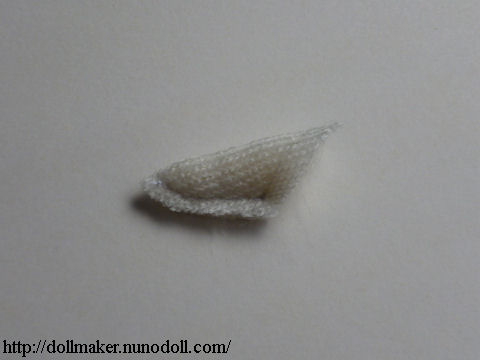 Sew the back (C-D and E-F-G-H).
When sewing F-G, insert the tail and sew together.
Don't sew D-E. It is the opening.
Sew the belly to the body (H-I-J-L-M-N-P-Q-S-Q-P-N-M-L-J-I-H).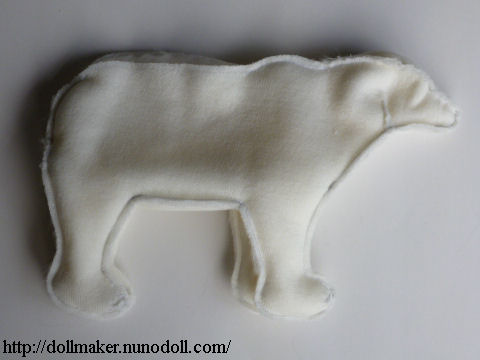 Paint the muzzle with a felt-tip pen.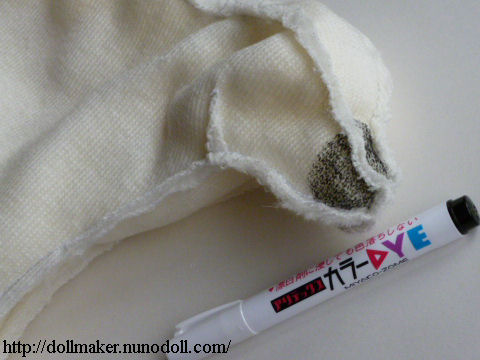 Turn the body inside out.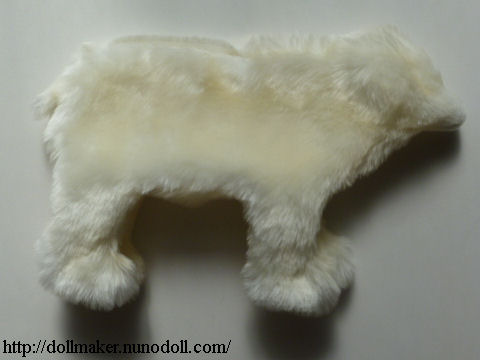 Pattern and instructions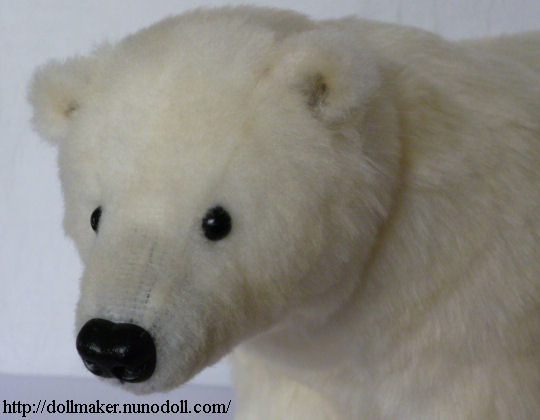 Cloth Doll Making
How to make dolls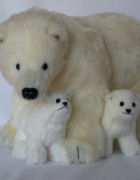 Stuffed toy making