Cloth Doll Making » Stuffed toys » Polar bear » Finish
Polar bear / stuff and finish
You may omit the wire. Polar bear has big legs. So it can stand stably.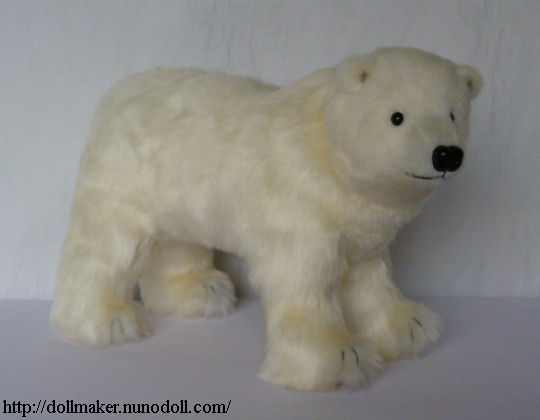 Face
Trim the hair of the face.
Embroider the mouth and attach the nose.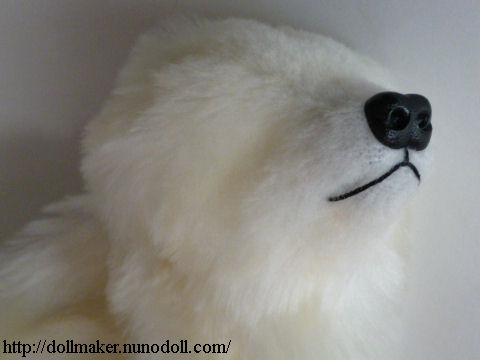 You may embroider the nose.
Stuffing
Make the skeleton of wire and put it into the body.
Stuff polyester fiberfill into the body.
Close the opening with ladder stitch.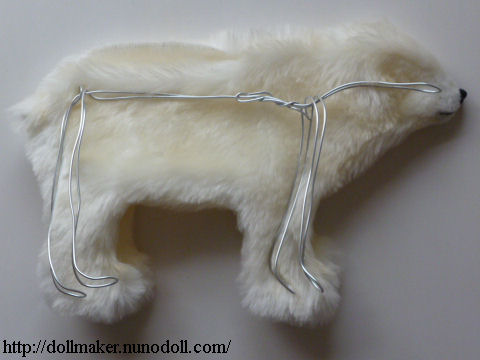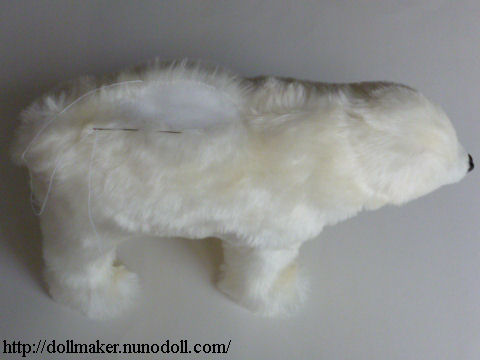 Attach the eyes.

Sew the ears. Turn inside out.
Fold an ear and color its middle.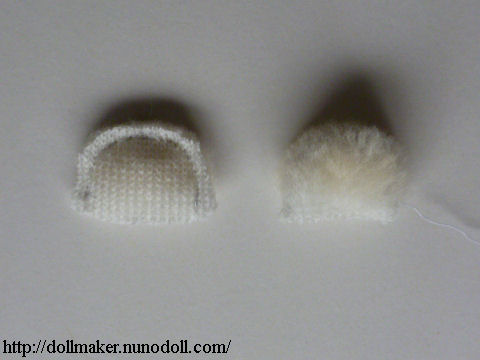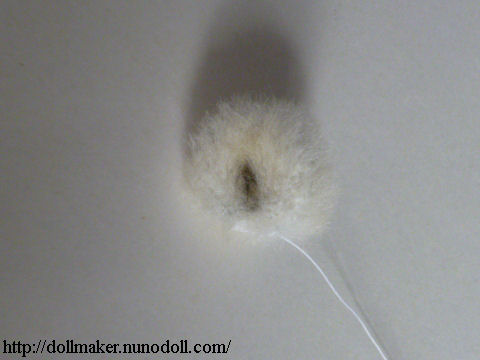 Stitch the ears to the head.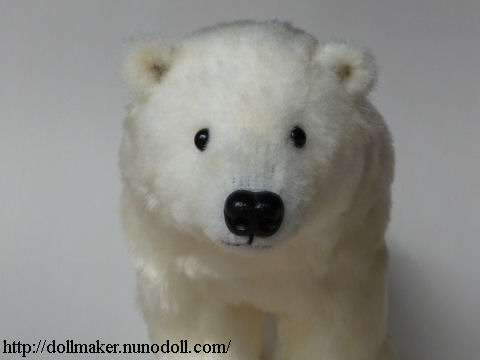 Stitch the nails of toes.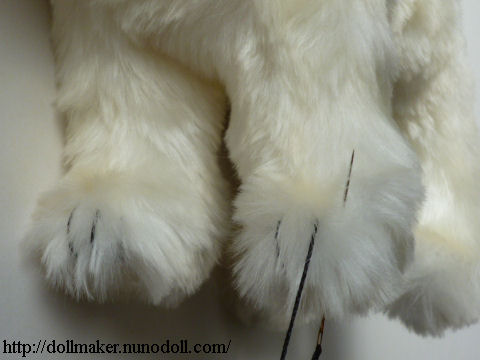 Pattern and instructions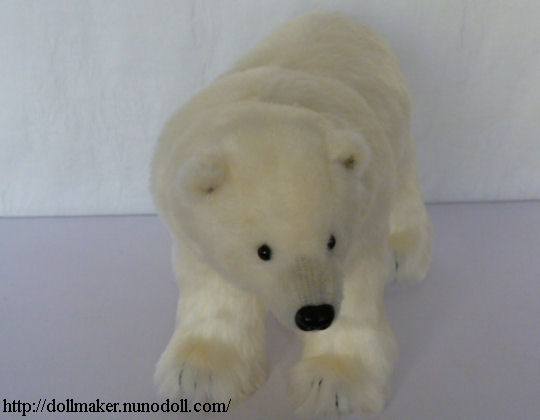 Cloth Doll Making
How to make dolls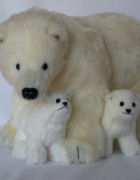 Stuffed toy making