Baby doll Face
Paint the face as you like.
Paint features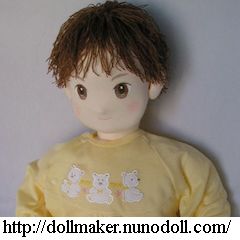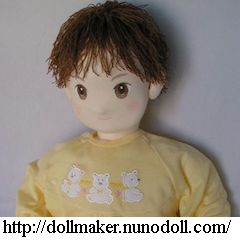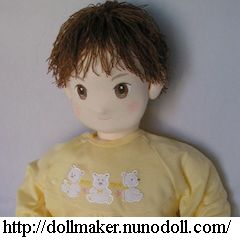 Ears
Sew up the ears. The materials are the same as arms.
Make a hole on the back of the ear, and turn it inside out.
Stuff very small polyester fiberfill.
Stitch the hole.
Attach the ear to the side of the head.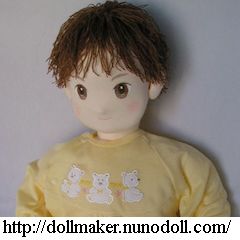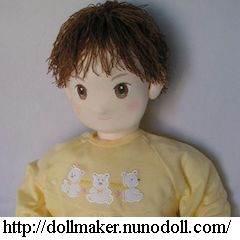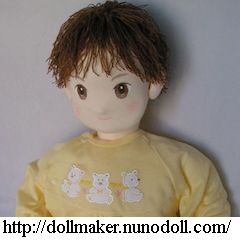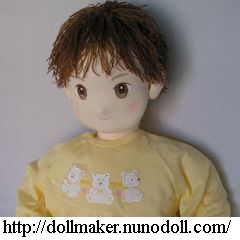 Boy Dolls / Life size kids / Anime Dolls / Nekomimi Dolls / Mermaid / Stuffed Animals / 人形 / ぬいぐるみ