Baby doll Head
Refer to the head of big girl doll. Almost the same.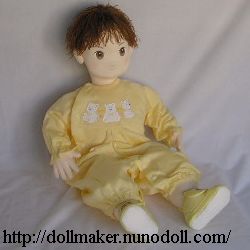 Sew and stuff
Cut the parts of head. Seam allowance is 5-7 millimeters.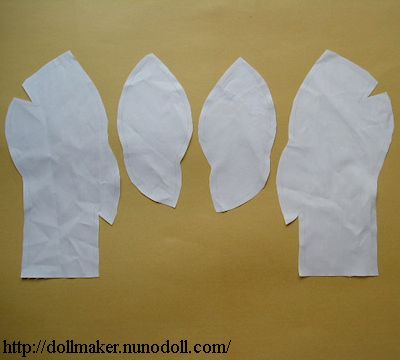 This base has the darts of the back.
Sew the darts.
Sew up 4 pieces of the head.
Turn inside out.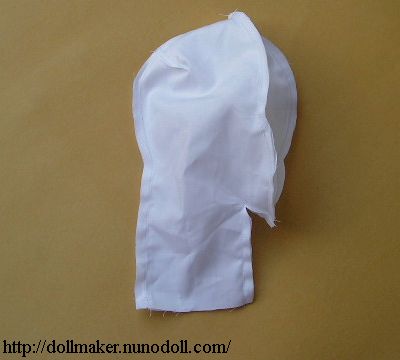 Stuff polyester fiberfill solidly in the head and neck.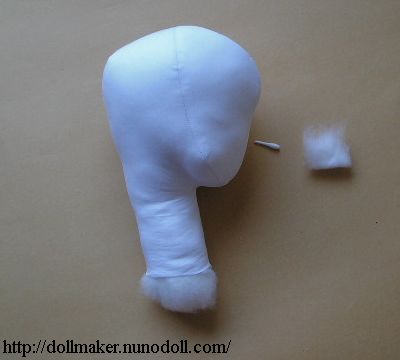 You may use the core of neck like big girl.

Stitch the end of the neck.
Stick an applicator cotton as the nose.
Glue some cotton batting on the applicator.
If there are crinkles on the seam, glue some cotton.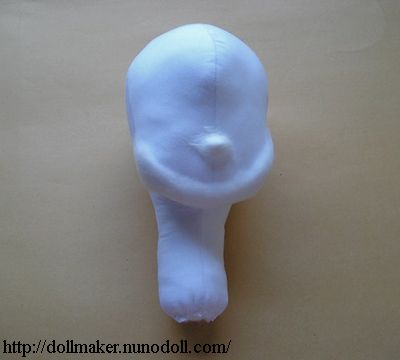 Cover the head with the under skin cloth.
Stitch the top and the bottom to the base.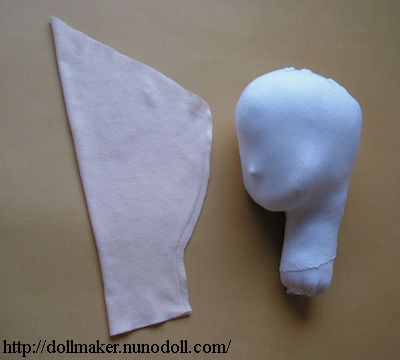 Cover with skin cloth.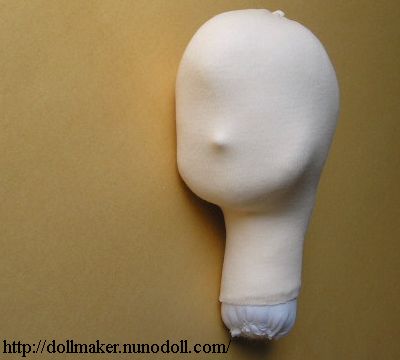 Boy Dolls / Life size kids / Anime Dolls / Nekomimi Dolls / Mermaid / Stuffed Animals / 人形 / ぬいぐるみ