Di Gi Charat
Mini doll of Di Gi Charat. 10 centimeters.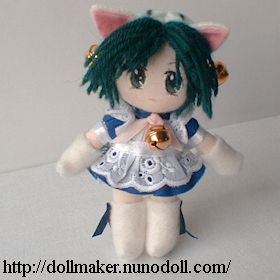 Base
Almost the same as Mini doll. This is rather small.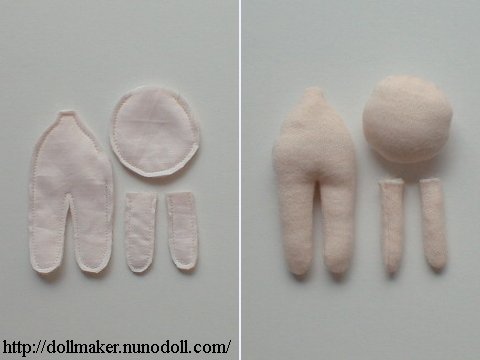 Clothes
Gather up the skirt and petticoat.
Sew the bodice.
Put the sleeve on the arm and sew a ribbon.
Put panties with the same way as sleeve.
Sew the gloves and boots and put on.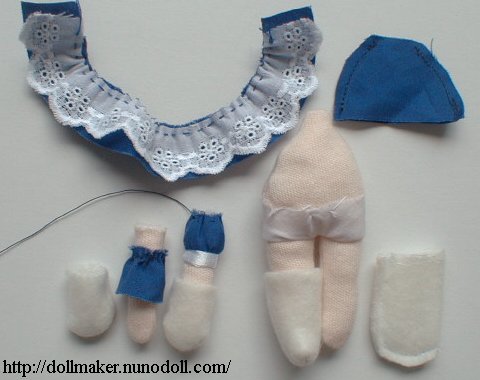 Sew the skirt at the waist. Put on the bodice.
Attach the arms.
Gather the pinafore of lace.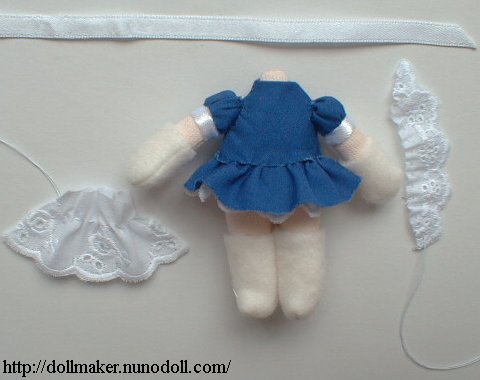 Put on pinafore. Tie a ribbon.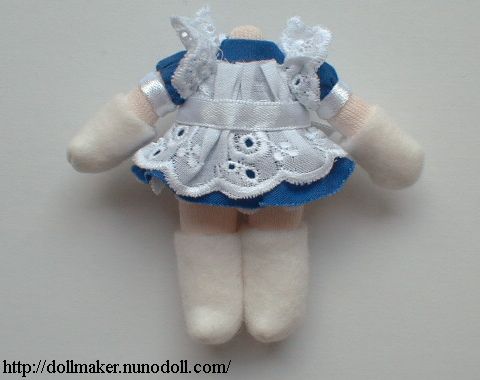 Features
Paint eyes and mouth with acrylic.
Hair is green yarn.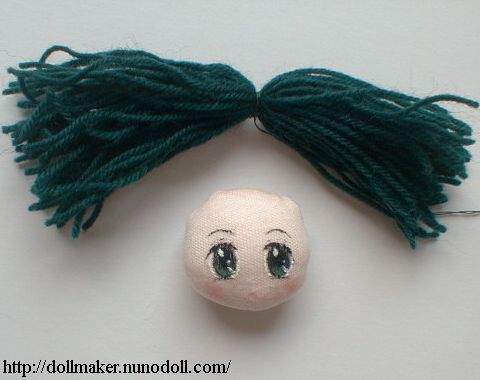 Finish
Attach the head to the body.
Glue the hair on the head, and trim it.
Cut the cat cap. Glue the eyes and inside ears on the cap.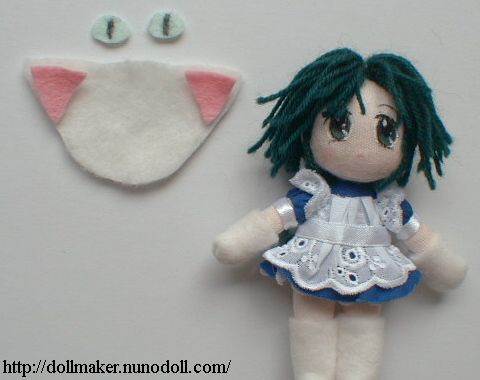 Sew the cap to the head. Attach bells to the cap.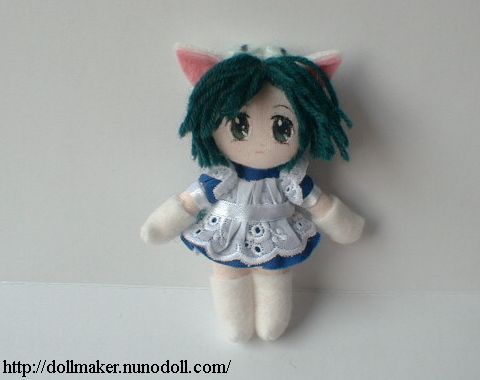 Attach ribbons and a bell.
Attach the tail.