Cloth Doll Making » Anime Dolls » Vampire Hunter D
Vampire Hunter D doll
Mini doll of Vampire Hunter D. 14cm tall. Painted face and mohair hair.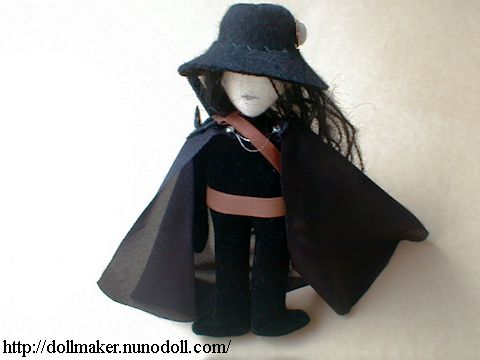 Base
Draw the outlines on the cloth.
I used stretch cotton lined with thin cotton for the head,
and black velveteen for the body and arms.
Sew and cut.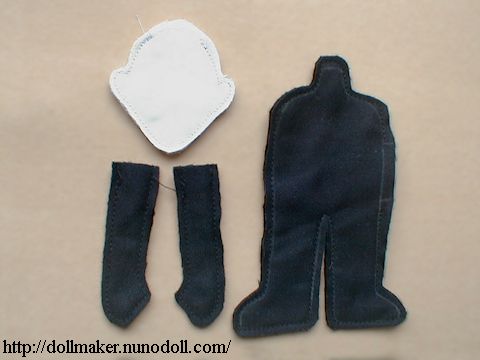 Turn inside out.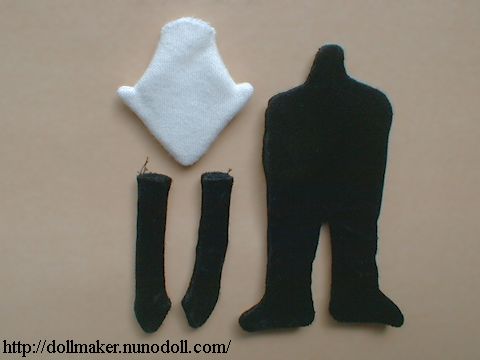 Stuff polyester fiberfill.
Stitch the openings.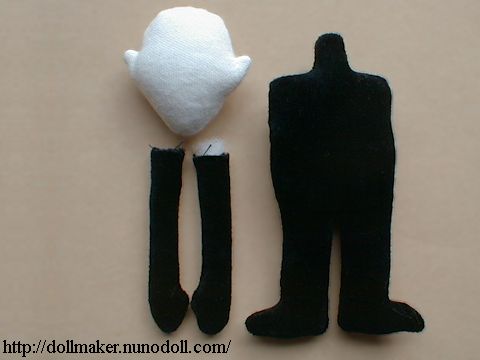 Face
Paint features with acrylic or felt-tip pen.
Any face is OK. Hidden mostly.
Tie a bunch of yarn with a thread at the middle.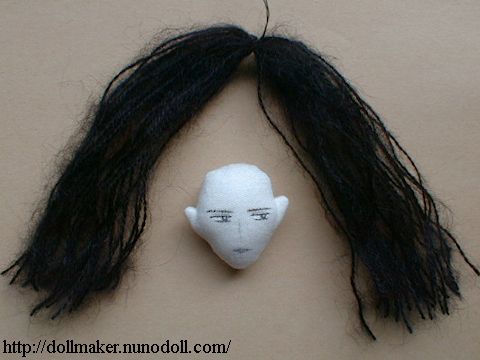 Joint
Stitch the head to the neck.
Stitch arms to the body.
Wind a ribbon around the waist. It's a belt.
Put another ribbon on the shoulder. It's a saber holder.
Glue hair to the head.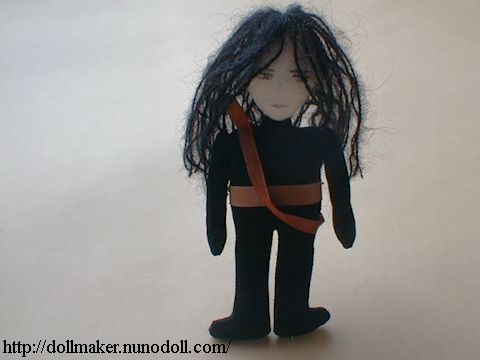 Cloth Doll Making
How to make dolls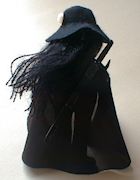 Anime doll making
Basic doll
Tall boy doll
1/2 girl doll
Kimono doll
Mermaid merman
Nekomimi doll
Life-size baby doll
Easy dolls
Christmas dolls
Little wedding dolls
Stuffed toys