Hikaru mini doll
Hikaru doll. 11 centimeters. Woolen yarn hair. Shirt, denim pants, and felt shoes.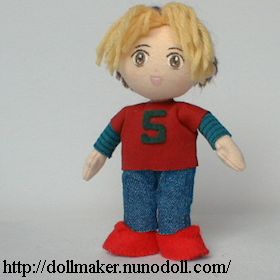 Base
Also refer to Mini doll making.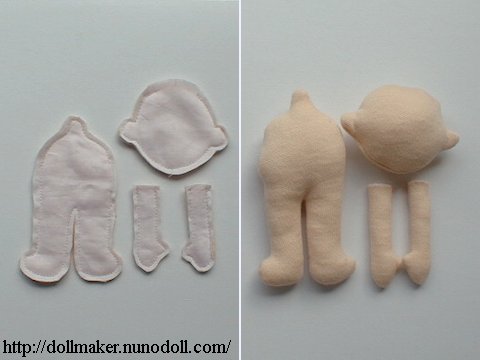 Clothes
Make simple clothes.
Attach the arms then put the shirt on.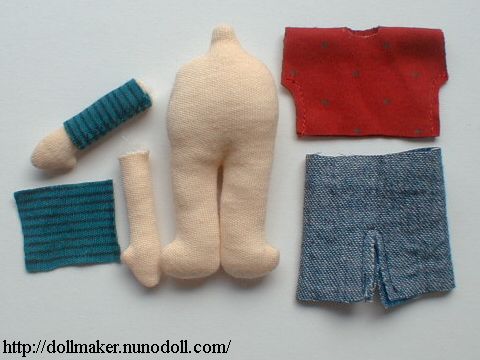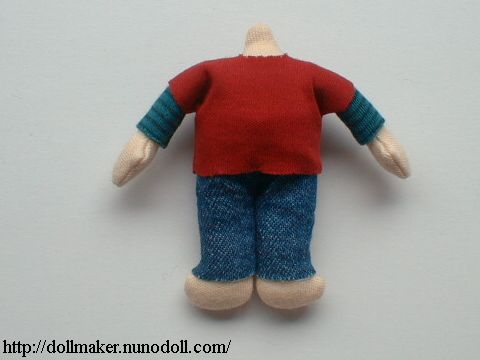 Face and hair
Paint features with acrylic or felt-tip pen.
Use 2 bunches of yarn of different colors.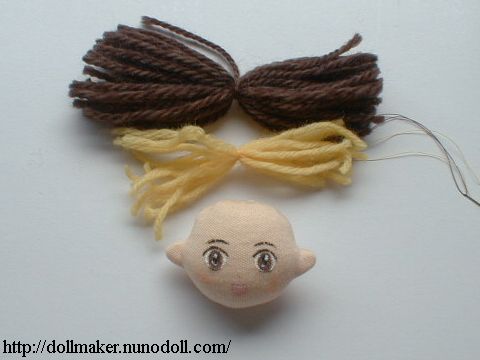 Stitch the head to the neck and glue the yarn.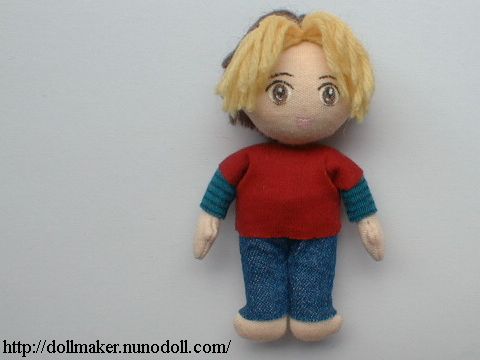 Shoes and finished
Cut out felt cloth for shoes and sew.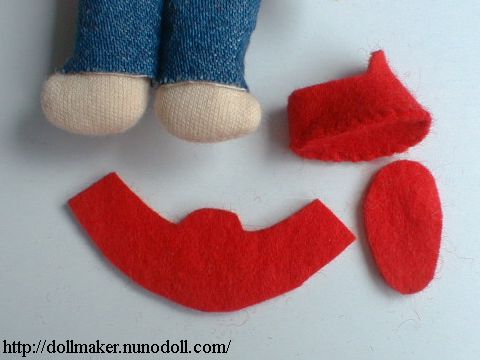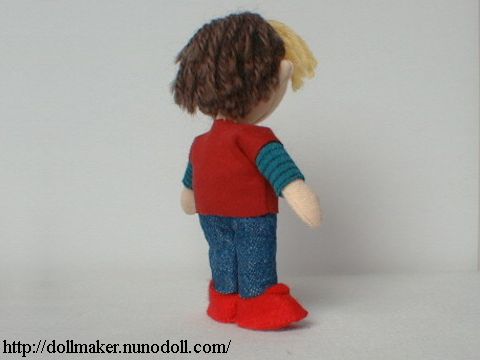 Glue an applique on the chest.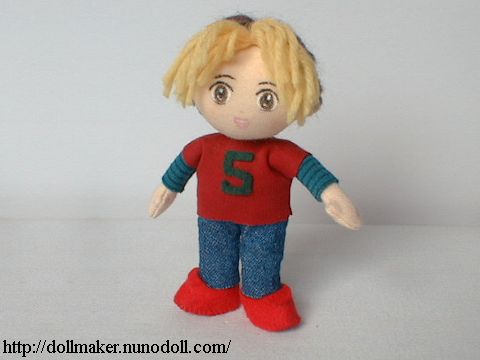 Hikaru.
"5" is pronounced "go" in Japanese.