Cloth Doll Making » Clown pouch » Body
Clown body
Head, breast and arms of felt cloth.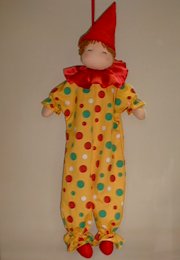 Sewing
Put pattern on felt.
Draw outline with chalk.
Sew up 2 sheets of felt.
Cut out with scant 0.5 centimeter margin.
Turn inside out.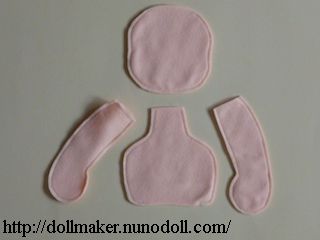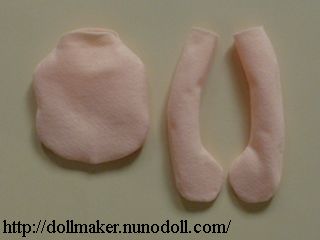 Stuffing
Cut front of the neck.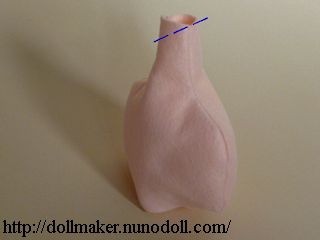 Wrap cotton batting around the bamboo stick with glue.
You may use worn towelling or soft fabric instead of cotton.
Insert the stick with cotton into the body and stuff fiberfill into the blank.
Stuff softly with polyester fiberfill into the head and arms.
Stitch the opening of th head and body with thick thread.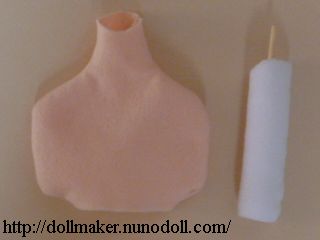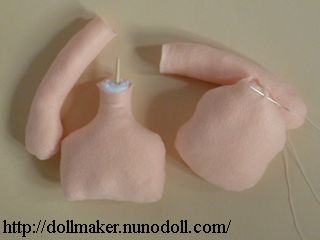 Features
Stitch eyes with embroidery thread.
Rouge on he cheeks.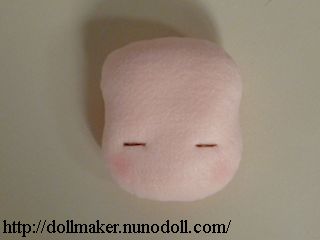 Put together
Open a hole in the back of the head.
Put glue on the stick and insert it in the head.
Stitch felt of the neck to the head.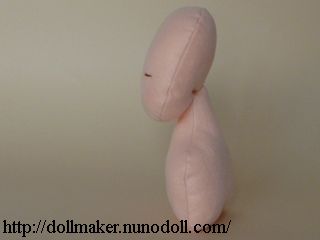 Tie a bunch of yarn tightly.
Stick it on the head. Cut yarn as you like.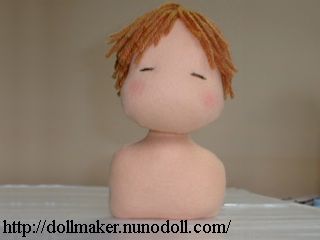 Stitch arms on the body.
Stitch ribbon on the back of the body if you want to suspend him.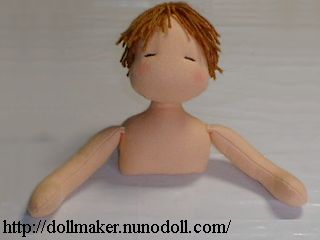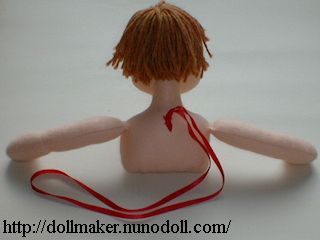 Samples of face.
Left : Round brown eyes. Pink thread mouth.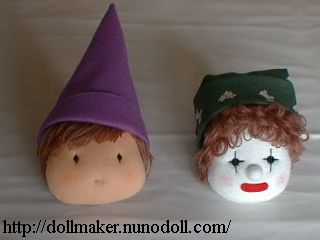 Right : Typical face of a clown.
Eyes are black buttons with black thread.
The nose is white felt-wrapped cotton. Mouth is red felt.
Pattern and instructions
Cloth Doll Making
How to make dolls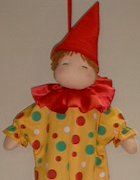 Little red riding hood
Clown pouch
Mini doll
Basic doll
Nekomimi doll
Baby doll
Tall boy doll
1/2 girl doll
Kimono doll
Mermaid merman
Anime dolls
Christmas dolls
Little wedding dolls
Stuffed toys