Girl doll Face painting
You can choose iron print features.
Draft with the pencil
Choose pattern of eye and pin it on the face.
Trace outline with a pencil.
Draw a line at the mouth, too.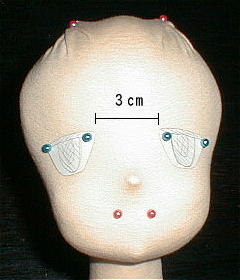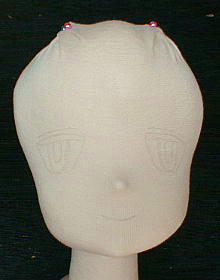 Paint
Paint eyes with acrylic color.
Draw mouth line.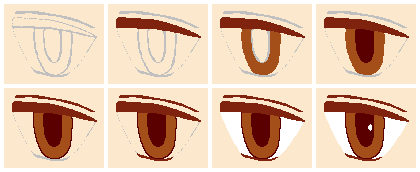 If hanging the bunch of wool from the sum to both cheeks, you get the impression of the finish.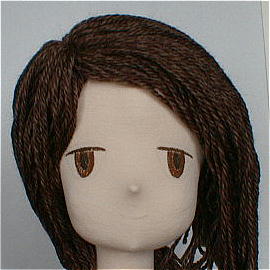 Put a look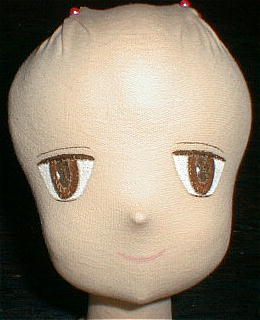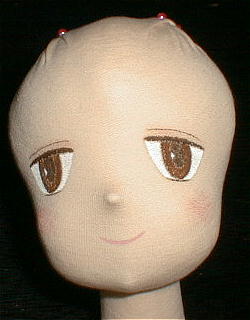 Rouge the cheeks.
Paint eye shadow if you like.

Stitch the skin cloth at neck and crown
The case of using iron-on
Print eyes pattern to the iron transfer paper (A4).
You should read manual of printer and paper.
I recommend you to edit its size and the color as you like.
It is better test-printing on ordinary paper.
Cut out a device you like. Make a margin little as far as possible. But when no margin, ink may blur around.
Place it on the face in the turning-over and fix it with pins.
Transfer with the iron.
The look will be better when painting whites of eyes.
Rouge the cheeks.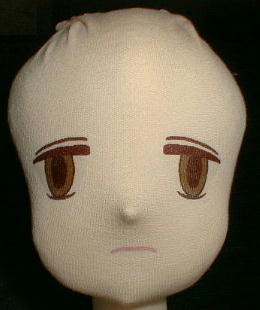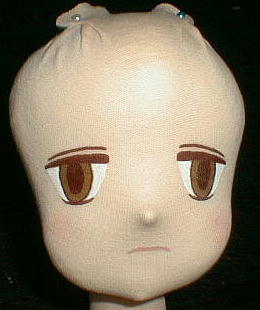 Boy Dolls / Life size kids / Anime Dolls / Nekomimi Dolls / Mermaid / Stuffed Animals / 人形 / ぬいぐるみ