Cloth Doll Making » Nekomimi doll » Underwear
Nekomimi doll / Underwear
You may design various underwear. » Nekomimi underdress.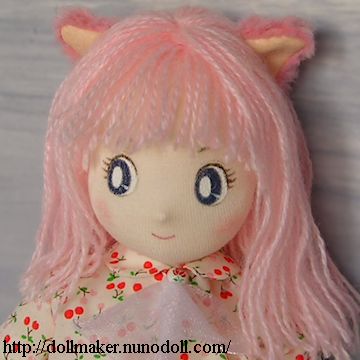 Pants
Cut 2 pieces of cloth.
Sew the front line.
Sew the back. Don't sew the hole for the tail.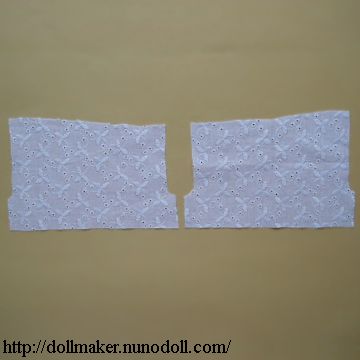 Fold seam margin inside, then stitch.
Sew the thigh.
Fold and sew the waist and the hem.
Pass through each elastic tape.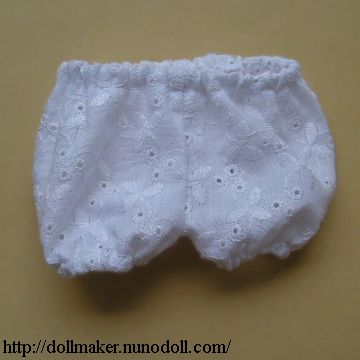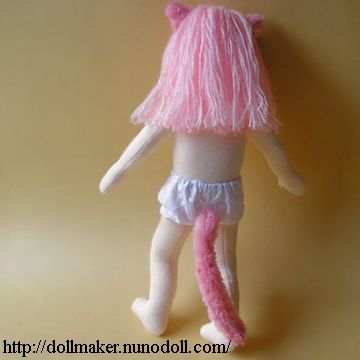 Slip
Cut cloth in rectangle of 32cm × 12cm.
Sew it like a cylinder.
Make shirring at the breast or pass elastic.
Attach stretch lace or ribbon as straps.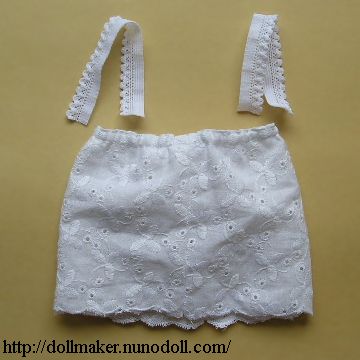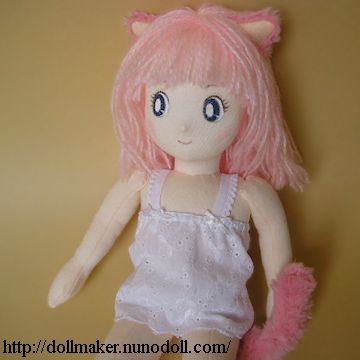 Cloth Doll Making
How to make dolls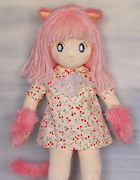 Nekomimi doll making
Basic doll
Tall boy doll
1/2 girl doll
Kimono doll
Mermaid merman
Life-size baby doll
Easy dolls
Anime dolls
Christmas dolls
Little wedding dolls
Stuffed toys