Cloth Doll Making » Nekomimi doll » Hair
Nekomimi doll / Ears and hair
There are 2 sizes of ears in the pattern file. You take whichever you like.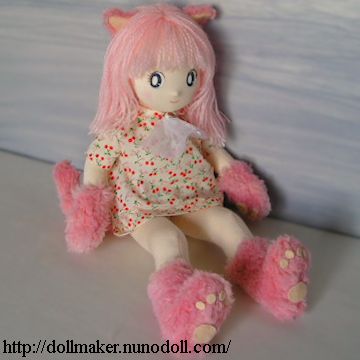 Nekomimi (cat ear)
Sew up the fur fabric and felt.
Turn inside out.
Stitch them on the head with ladder stitch.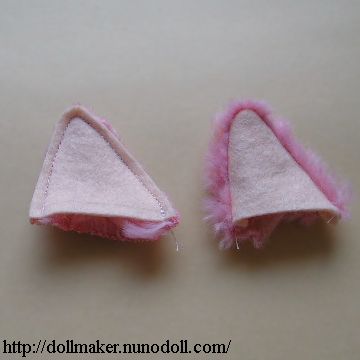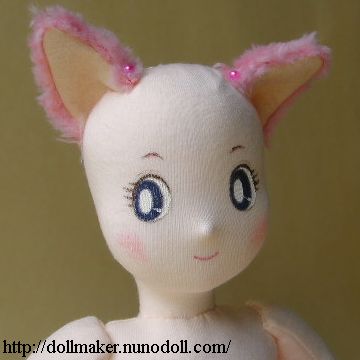 Hair set and cut
Make two bunches of yarn.
Sew the shorter one. This is the fore and back hair.
Tie the longer one. This is side hair.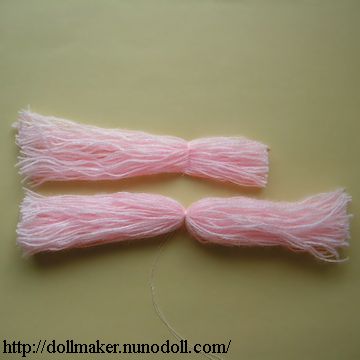 Glue the fore-back hair between the ears.
Put the side hair and glue it.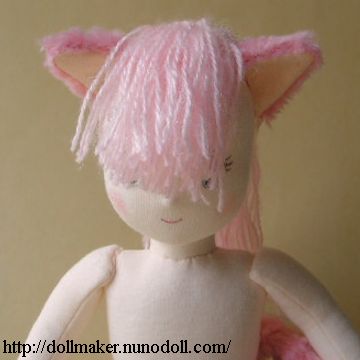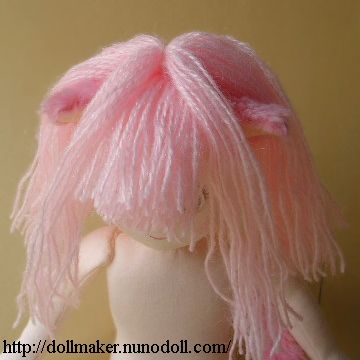 Comb and trim the hair.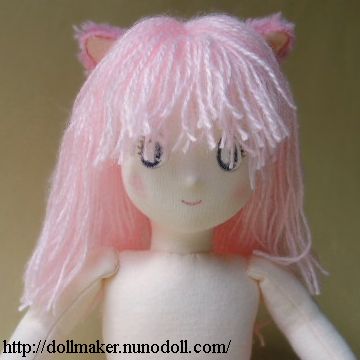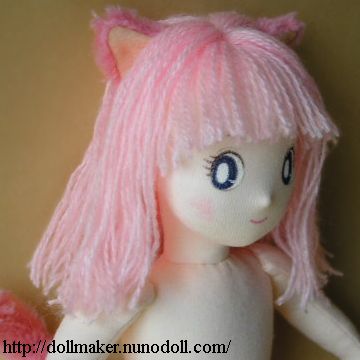 Cloth Doll Making
How to make dolls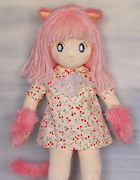 Nekomimi doll making
Basic doll
Tall boy doll
1/2 girl doll
Kimono doll
Mermaid merman
Life-size baby doll
Easy dolls
Anime dolls
Christmas dolls
Little wedding dolls
Stuffed toys