Nekomimi doll / Head and face
The base of head is almost the same as basic doll.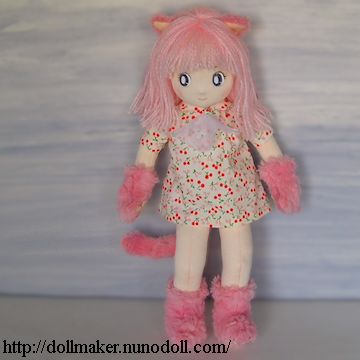 Sew and stuff
To make the neck hard, cram cotton batting or put the core stick in it.
Sew up 4 pieces of the head.
Turn inside out.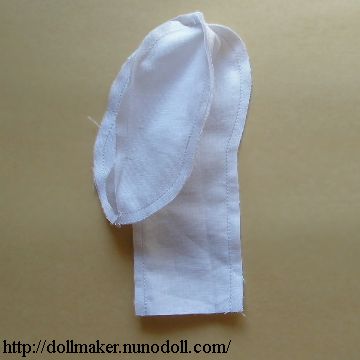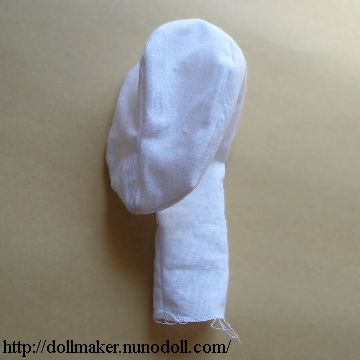 Stuff polyester fiberfill solidly.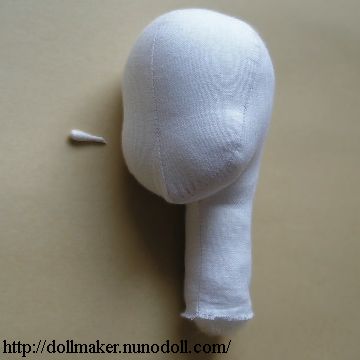 Stitch the end of the neck.
Stick a short applicator as the nose.
If there are crinkles on the seam, glue some cotton.
Cover the head with the under skin cloth.
Cover with skin cloth.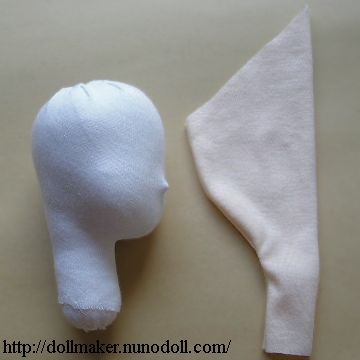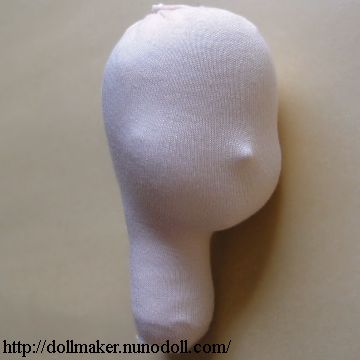 Paint features.
Put rouge on the cheeks.