Cloth Doll Making » Nekomimi doll » Pattern
Nekomimi doll / Pattern
You can choose any color of hair and fur. Fur of leopard spots is good too.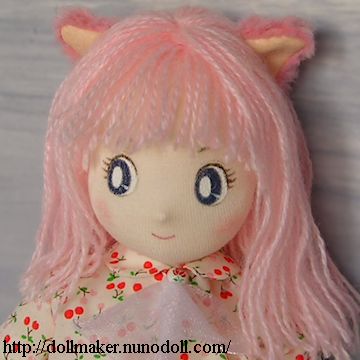 Print patterns
Print them on A4 size paper.
When you make shoes, refer to Simple felt doll's other shoes.
Materials
Stretch fabric for skin.
Cotton cloth for the base of the head.
Thin cotton cloth for lining.
Polyester fiberfill and cotton batting.
Imitation fur fabric for ears and tail. Felt for inside ear.
Yarn for hair.
Applicator for nose.
Above: cotton, white stretch, beige stretch, thin cotton, polyester fiberfill.
Below: fur, felt, mohair yarn, cotton batting.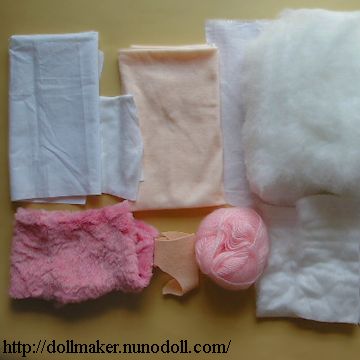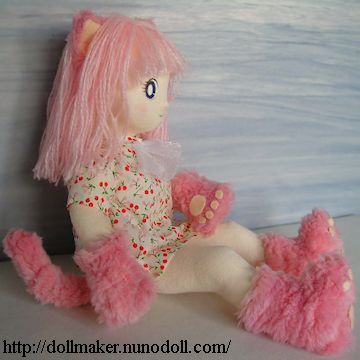 Cloth Doll Making
How to make dolls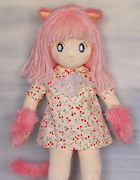 Nekomimi doll making
Basic doll
Tall boy doll
1/2 girl doll
Kimono doll
Mermaid merman
Life-size baby doll
Easy dolls
Anime dolls
Christmas dolls
Little wedding dolls
Stuffed toys