Cloth Doll Making » Anime dolls » Inuyasha » Dressing
Inuyasha dressing
The procedure of clothing for Inu Yasha.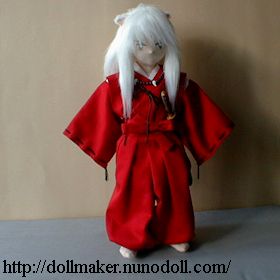 Kimono
Put on kimono. Tie a tape around the waist.
Tuck up the hem.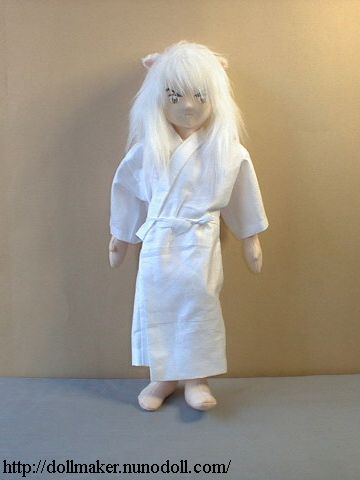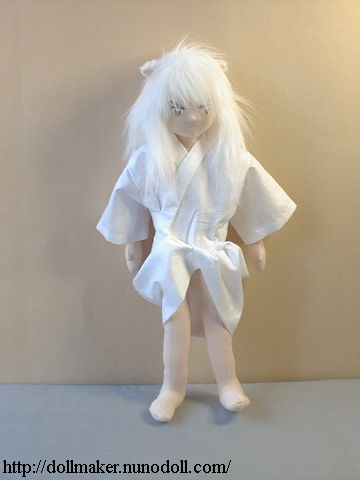 Jacket
Put on the jacket.
Put the string of the left collar inside and pull it from the left side.
Then tie the strings.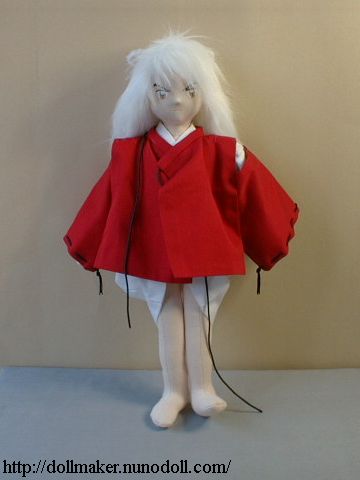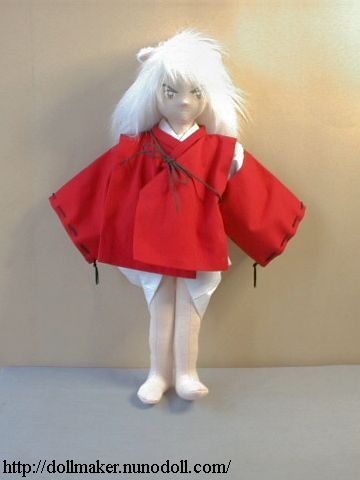 Pants
Put on hakama. Tie the rear waistband at the front.

Wind the front waistband and tie it at the front.
Tie the string at the ankle. Cut the excess of string.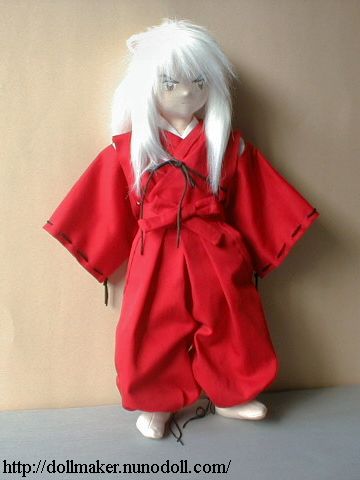 Accessories
Rosary is made of purple wooden beads and white magatama.
Katana is paper.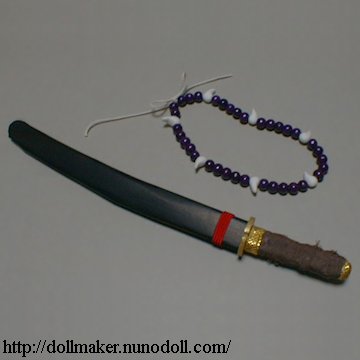 Refer to Kenshin's katana.
Doll making and clothes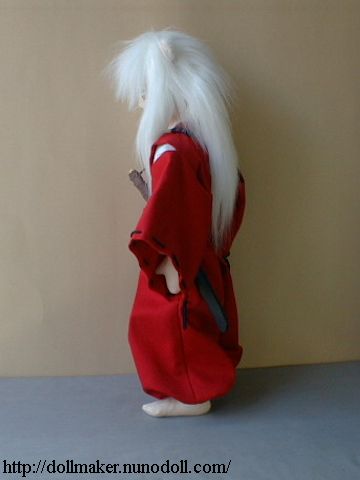 Cloth Doll Making
How to make dolls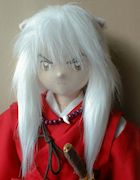 Anime doll making
Basic doll
Tall boy doll
1/2 girl doll
Kimono doll
Mermaid merman
Nekomimi doll
Life-size baby doll
Easy dolls
Christmas dolls
Little wedding dolls
Stuffed toys