Inuyasha costume
These clothes are arranged by my imagination.

Kimono
Refer to kimono making of kimono doll.
Inuyasha's kimono is easier than the furisode of kimono doll.
Cutting of kimono.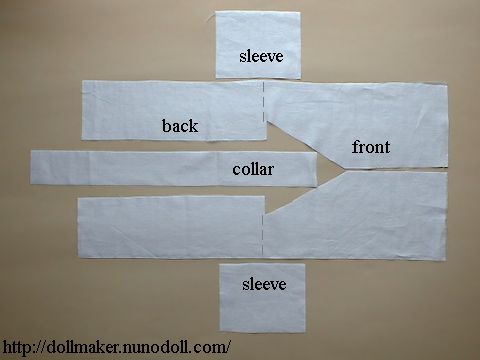 Inside of kimono.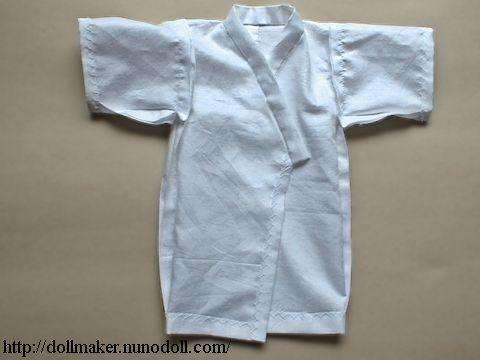 Outside.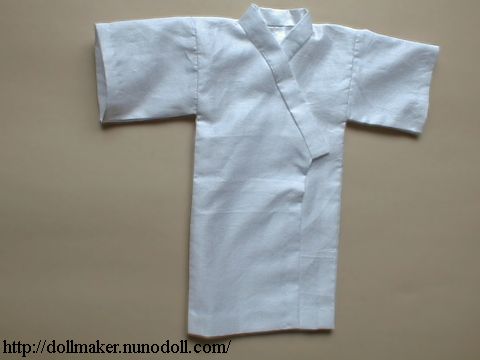 Jacket (Suikan)
This is a short kimono.
The sleeves are bigger than kimono's.
Both sides of bodice are unseamed.
Cutting.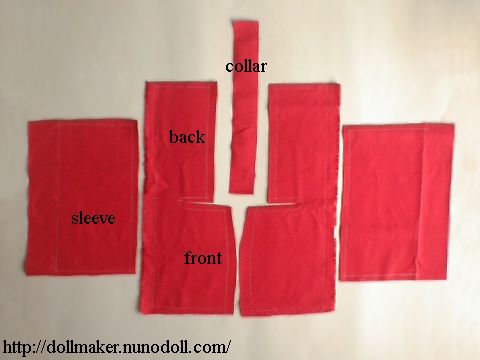 The sleeves are stitched to the bodice only at the back.
The cuff has 5cm margin.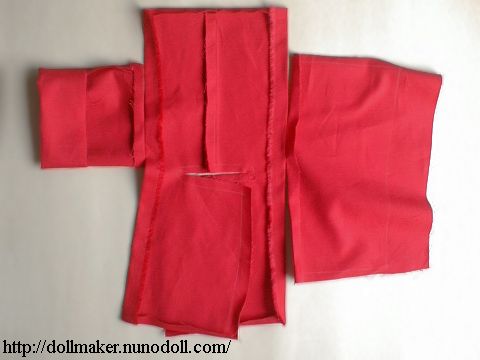 Sew a stand-up collar.
Stitch strings to the cuffs.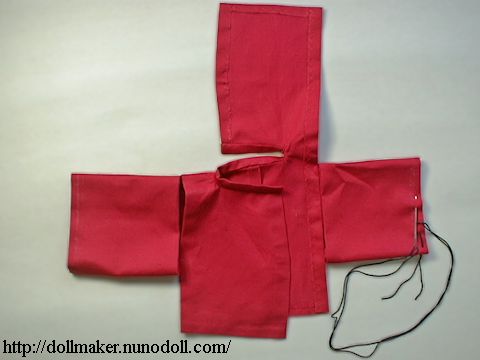 Atach 2 strings to the collar.
One is at the back of the neck, another the end of the left.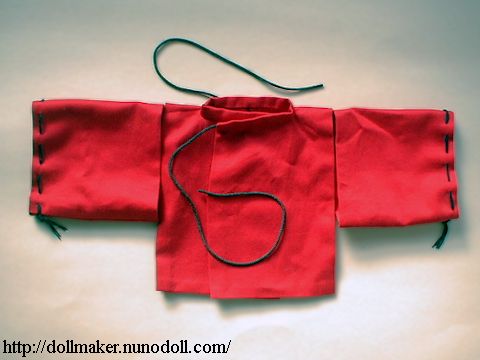 Pants
Hakama is wide pants.
Cutting.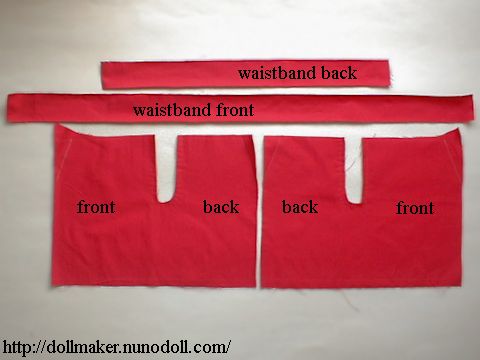 Sew the rise.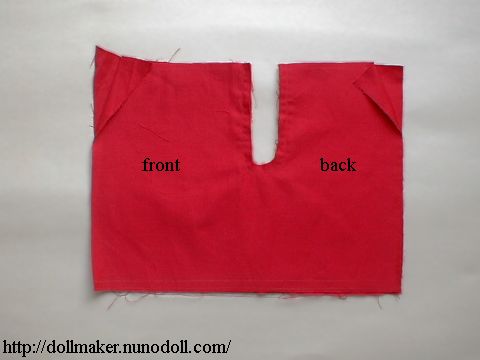 Sew the side. But upper slits are unseamed.
Fold the slit of back inside. Fold the front slit outside.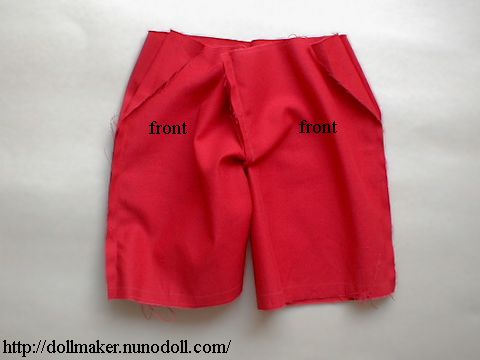 Then whip the line.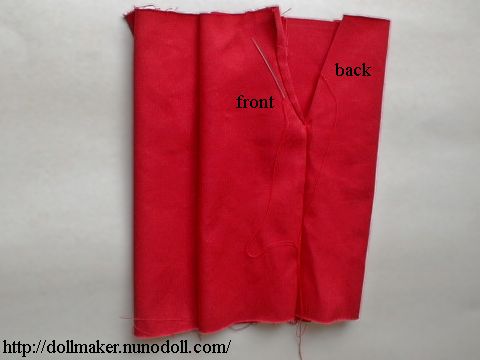 Take tucks. The front has 4 tucks and the rear 2 tucks.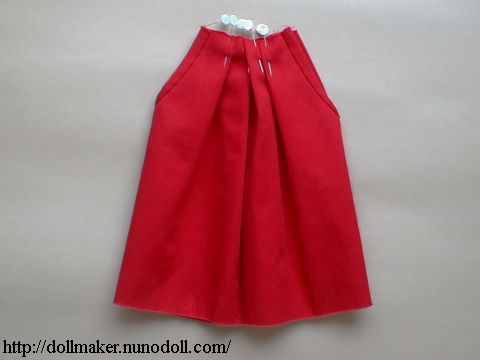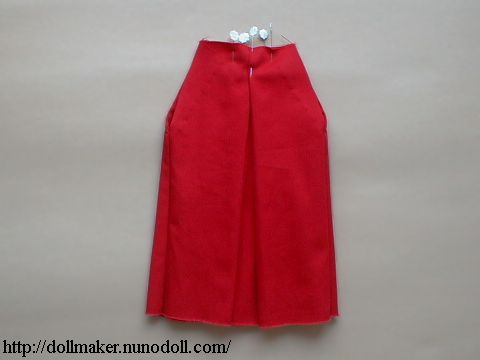 Stitch the waistbands.
Fold the hem and stitch. Pass through a string in the hem.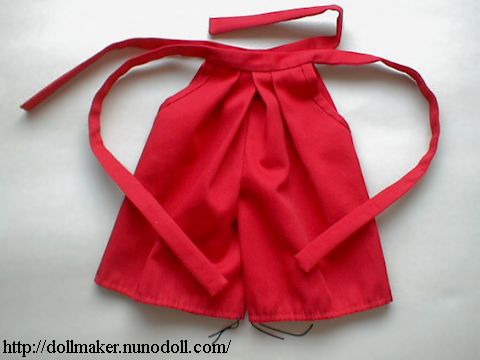 Doll making and dressing