Girl doll Ears and hair
I use thin acrylic yarn for hair.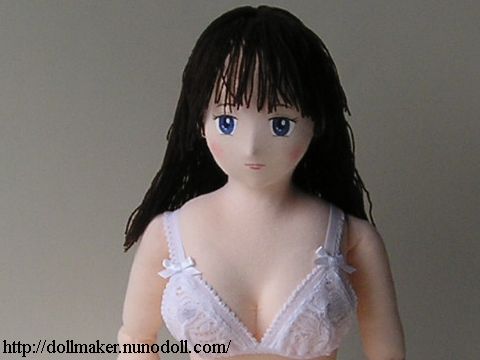 Attach the ears
If you mind the slack of the chin, stretch a transparent thread from ear to ear.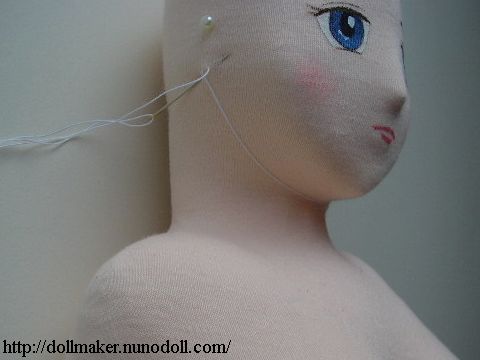 In this picture, I use thick white thread to show clearly.
Make ears. Refer to baby's ear.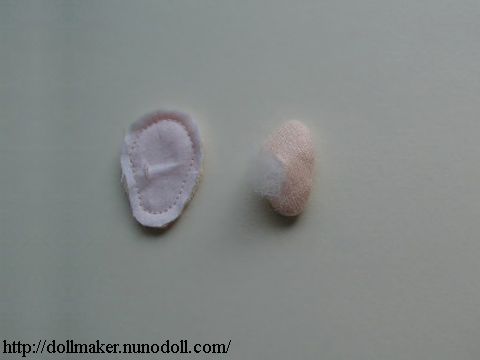 Attach them to the face.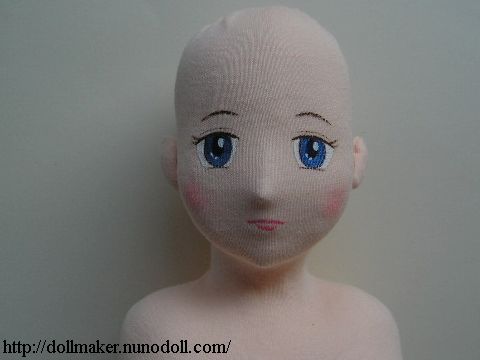 Hair
Sew the darts of crown cover.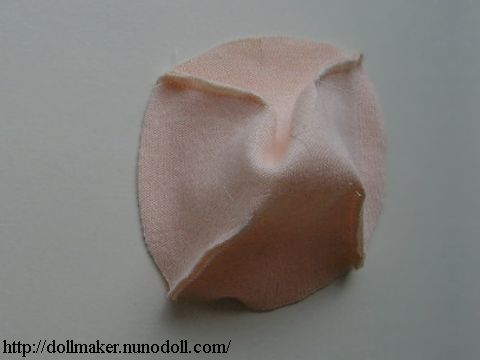 Put the cover on the head and stitch around.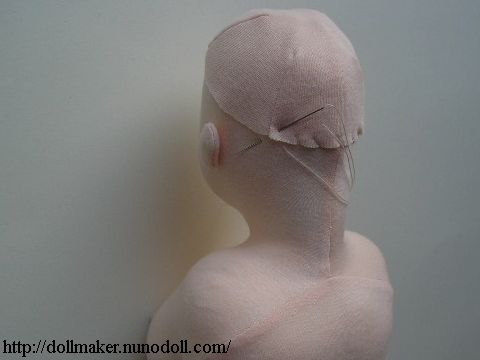 Bunch yarn.
The longer is side hair. Tie at the middle.
Another is forelock and back. Sew at near the front.
Refer to Nekomimi doll.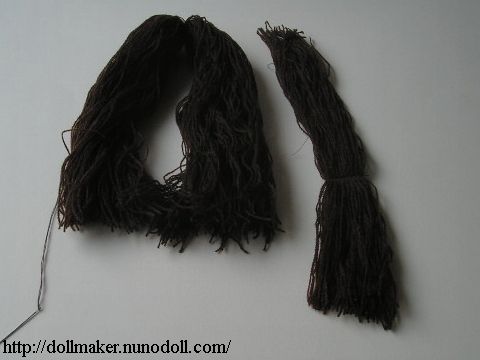 Glue hair on the crown cover.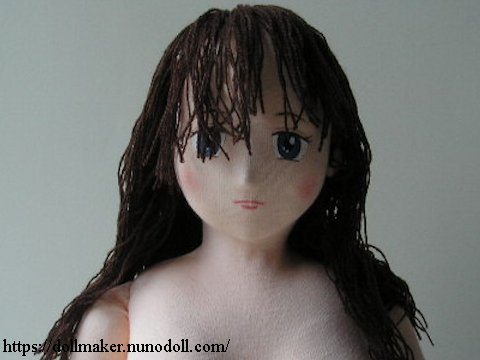 Give her a haircut.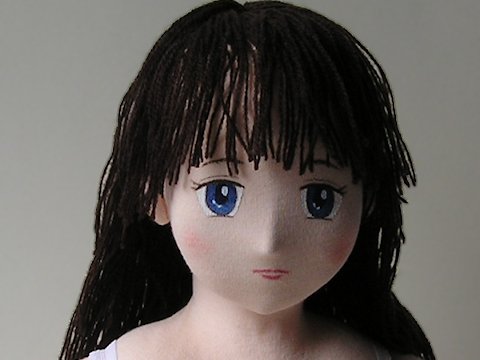 The doll was completed.
When you want to see finished picture, ...