Girl doll Head and face
Refer to tall boy's head and face, or basic girl's, kimono doll and so on.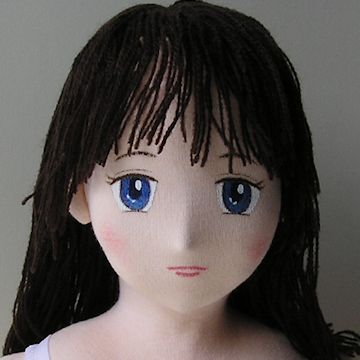 Head base
Make the base.
This doll has the paper nose.
Cut out thick paper triangle, fold it.
Glue cotton batting inside.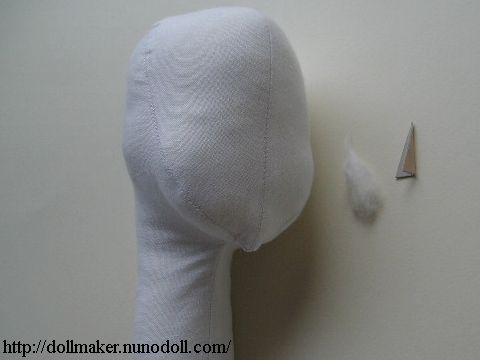 Glue it on the face.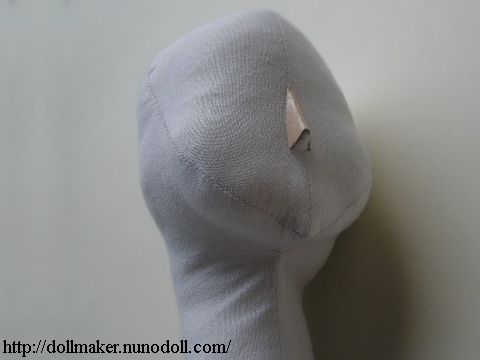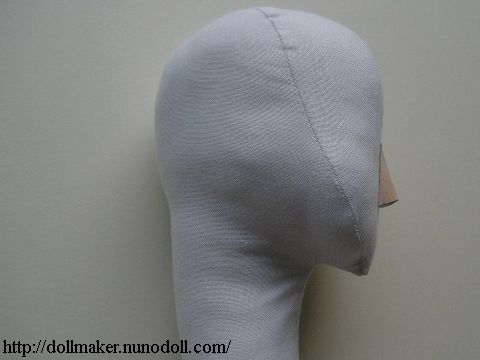 Glue thin cotton on the nose.
Put the lips. See tall boy's lips.
Glue a strip of cotton on the cheek and chin.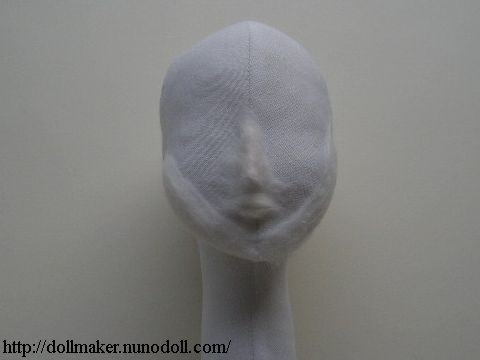 Cover with stretch fabric.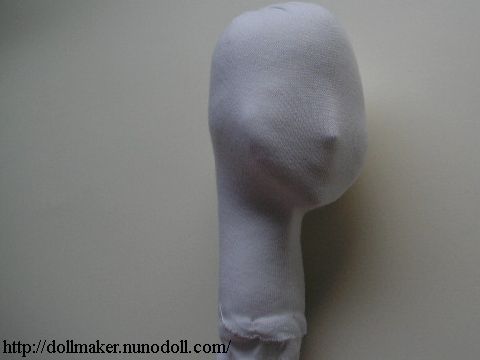 Paint features
Needs seam allowance (0.5cm).
Sew the skin cover.
At first, sew uo the back of head (L-M).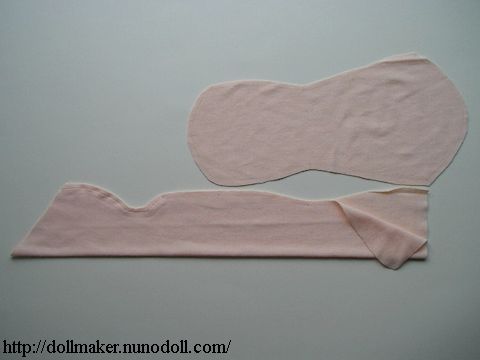 Sew the back and side (P-O-N-M-N-O-P).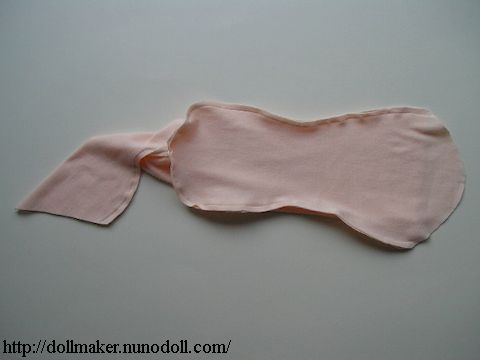 Cover the head with skin fabric.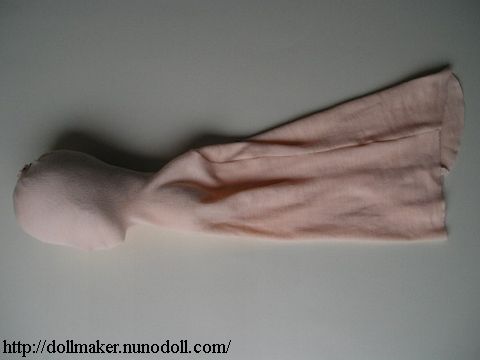 Paint eyes and lips.
Stitch the crown top.