Cloth Doll Making » 1/2 girl doll » Lingerie
Girl doll Lingerie
Brassiere and shorts of stretch lace. Refer to swimsuit and brassiere for sewing.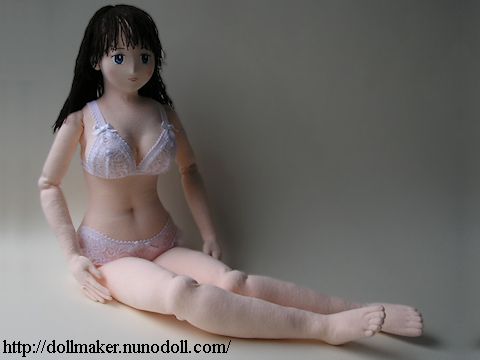 Bra
Cut lace and fabric.
Sew the darts.
Trim the cup.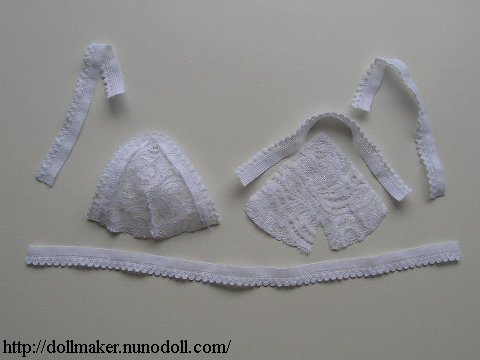 Sew the band.
Attach the straps and ribbons.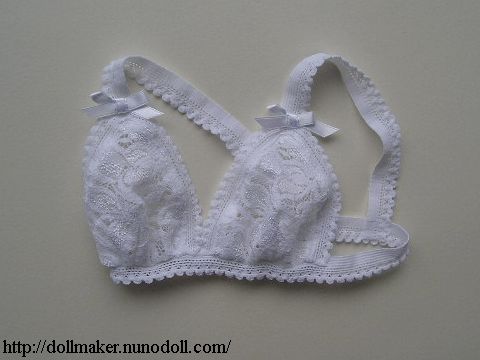 Panty
Cut fabric and lace.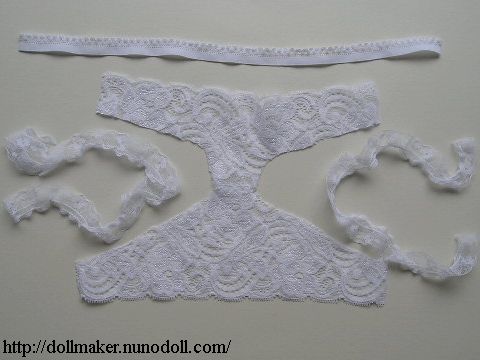 Sew up the side.
Attach ornaments if you like.
Sew the elastic or stretch tape.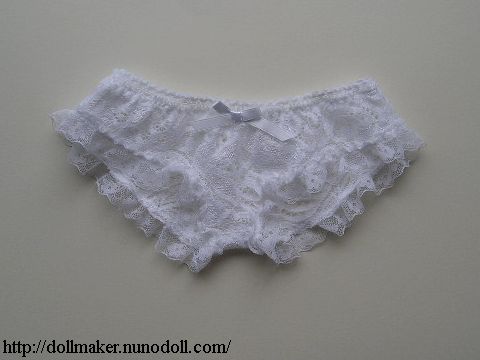 Put on.
Make any clothes you like and dress her gorgeously.
Cloth Doll Making
How to make dolls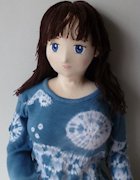 1/2 girl doll making
Basic doll
Tall boy doll
Kimono doll
Mermaid merman
Nekomimi doll
Life-size baby doll
Easy dolls
Anime dolls
Christmas dolls
Little wedding dolls
Stuffed toys
Privacy policy