Girl doll Body base
To make the breast thick, shrink the circumference with small stitch.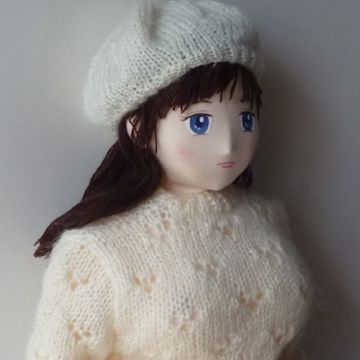 Cutting
Draw body patterns on cloth.
Bust and hips are flannel cotton, others are sheeting or broadcloth.
Cut out with 0.5cm allowance.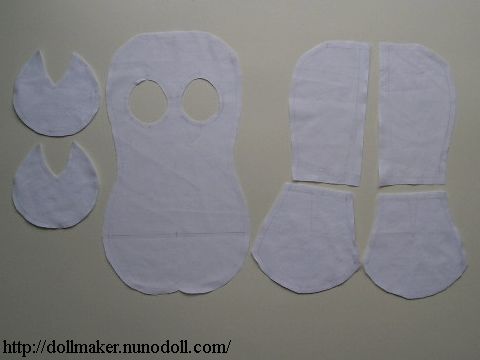 Breast
Sew the upper breast.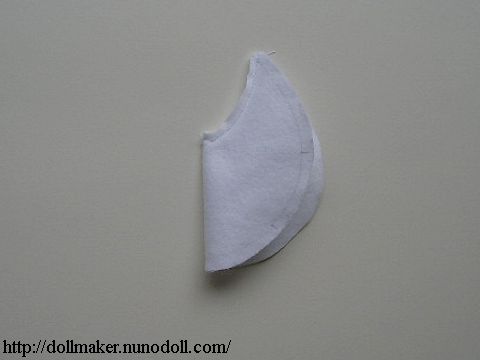 Stitch around the nipple.
Put a small pill of cotton batting in the nip, and pull the thread.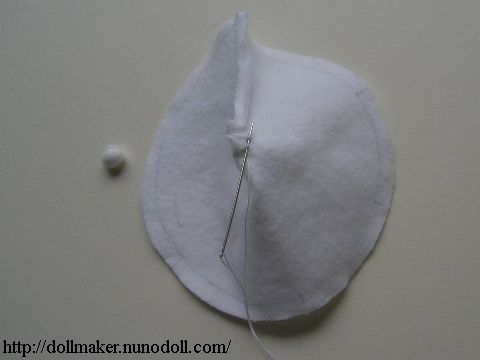 Gather around the breast cup.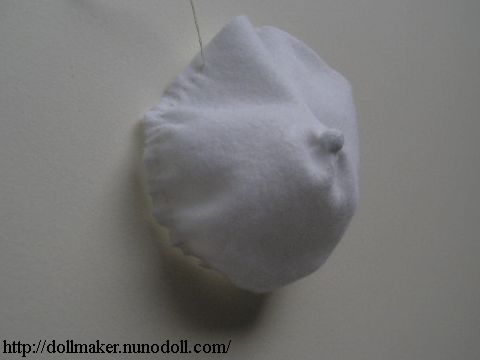 Sew the breast to the body.

Outside.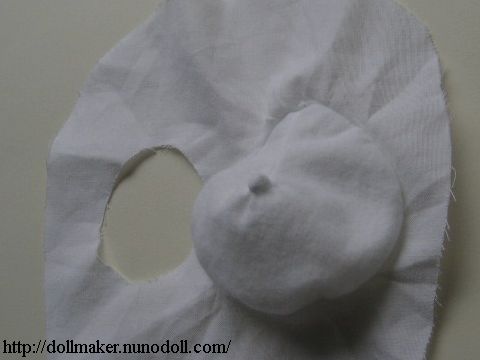 Sew and stuff
Sew the back.
Sew the darts of the hips.
Sew the hips to the upper back.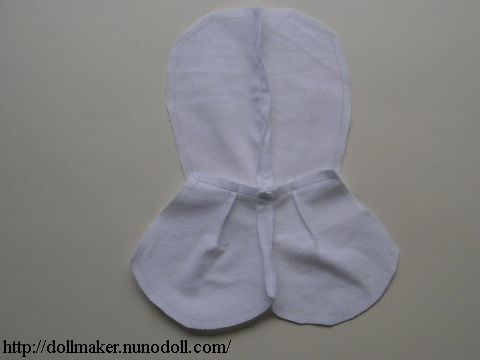 Sew up the back and front.
Needed gathering the lower line of the back hips.

Stuff polyester fiberfill in the body.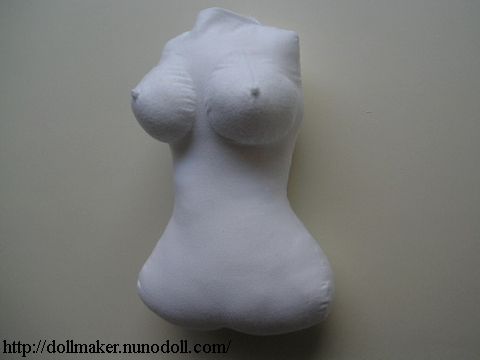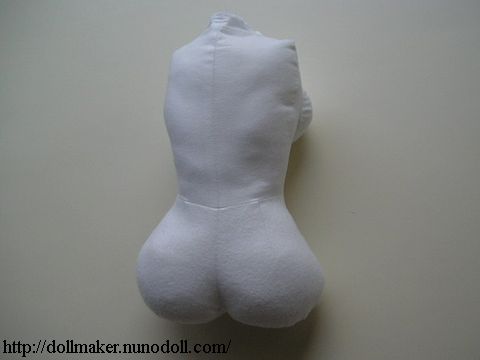 Color the top with eye shadow.