Cloth Doll Making » 1/2 girl doll » Legs
Girl doll Legs
Same as tall boy's legs. But this girl's thighs are separated.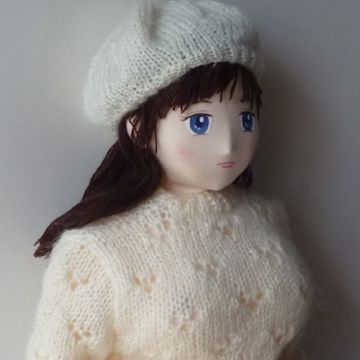 Leg making
Sew the legs.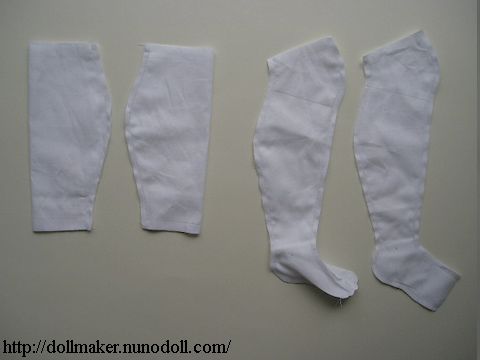 Turn inside out.
Stuff polyester fiberfill.
Make the knees.
Joint them with a thick thread.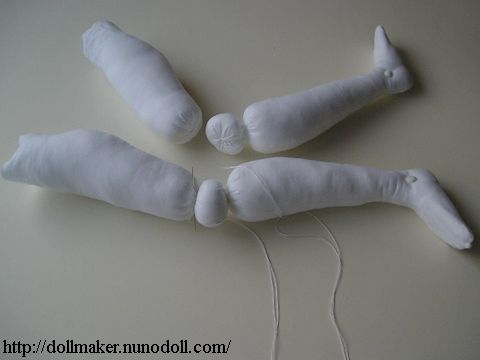 Sew stretch fabric.
Cover the leg.
Stitch the toes. The way is the same as the base of the toe of tall boy. (you may omit)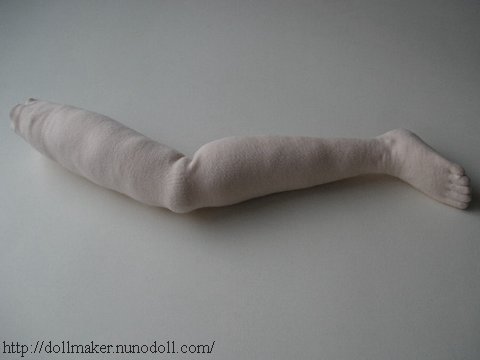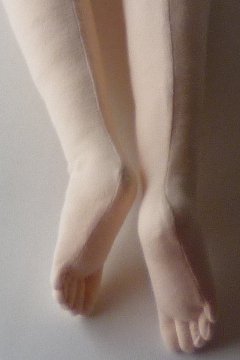 Stitch the base of leg to the body.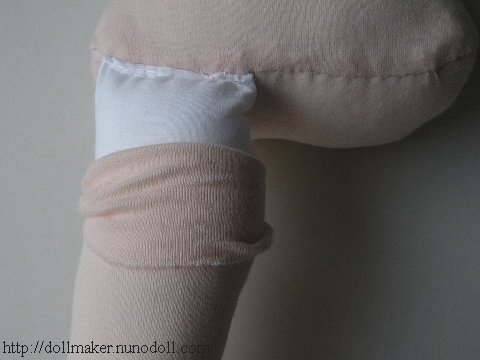 Sew the cover with ladder stitch.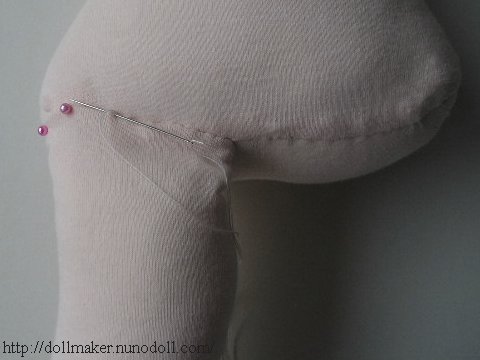 Groove by thread
Make a groove (A - D) and a navel (B - C) with a thick thread.
Stitch the thread a few times.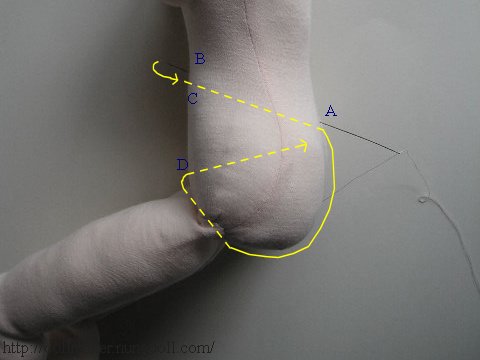 Front.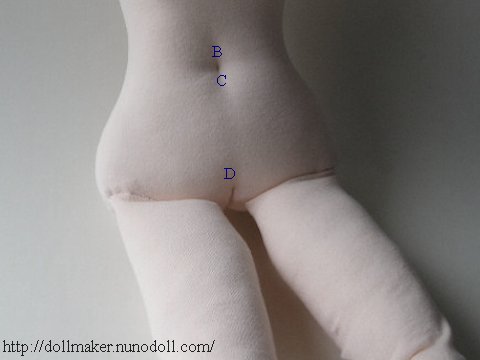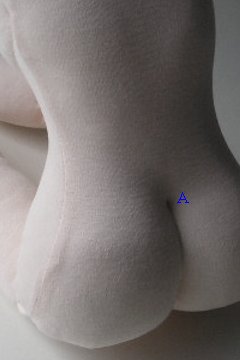 Back.
Cloth Doll Making
How to make dolls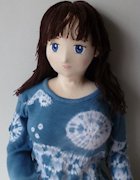 1/2 girl doll making
Basic doll
Tall boy doll
Kimono doll
Mermaid merman
Nekomimi doll
Life-size baby doll
Easy dolls
Anime dolls
Christmas dolls
Little wedding dolls
Stuffed toys
Privacy policy