Mermaid doll Body
Body is the only difference between a mermaid and a merman.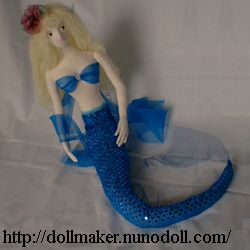 Sew and stuff
Draw body patterns on broadcloth.
Cut out with 0.5cm allowance.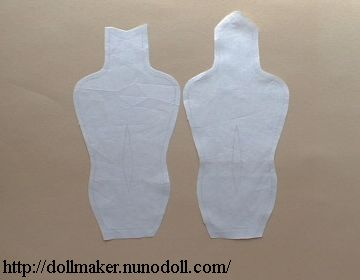 Sew the darts. Sew the sides.
Turn inside out.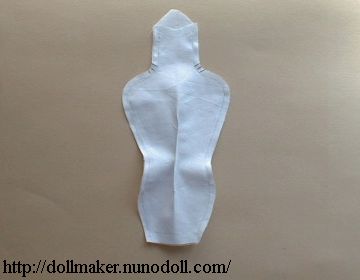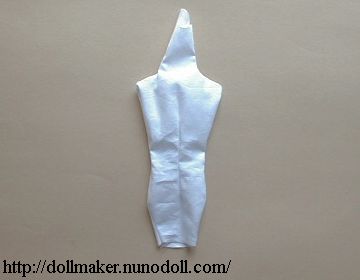 Put some glue on a strip of cotton batting.
Wrap a thick wire with it. This is the core of the neck.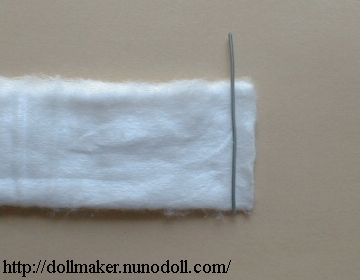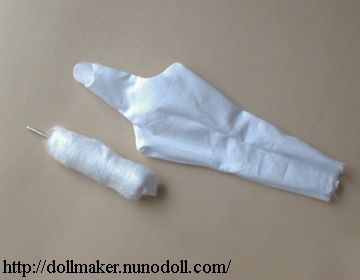 Put the core into the neck.
Stuff with polyester fiberfill solidly.
Close the opening of bottom with a thick thread.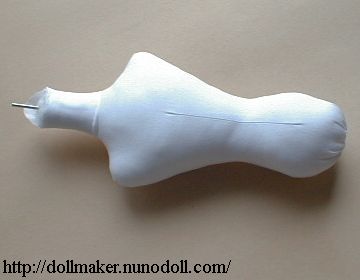 Breast
Cut cotton flannel cloth and sew it conically.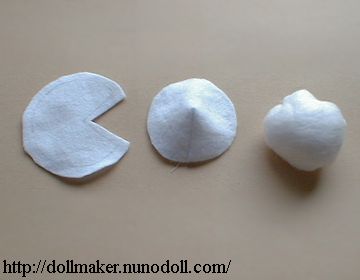 Cover a cotton batting ball with it and stitch it to the breast.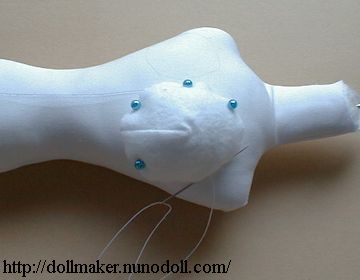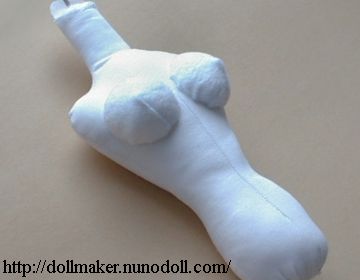 If you like, color the tops with pink.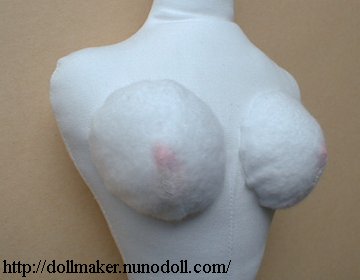 Cover
Cut stretch fabric of the body.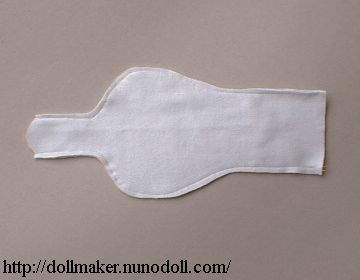 Sew and turn inside out.
Cover the base of the body with it, and stitch at the bottom.
Stitch at the center of the breast and make valley.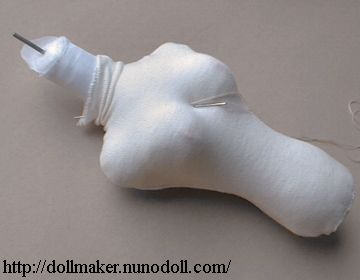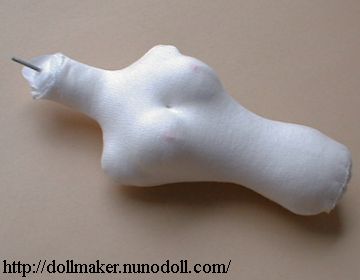 Merman's body is easier.